When we remember back on 2020, I think we can all agree there won't be warm fuzzies all around. It has been a trying time for humanity with some heartbreaking occurrences. There have also been so many great things that have happened and have come out of it. I feel this year has made many of us take a step back and remember what is truly important in life. Instead of running the rat race, we had to stop and take a hard look at ourselves. Thankfully, we had a plethora of amazing soundtracks for these moments.
Music saves us, and I think this year the music was ultimately important. Unfortunately, these musicians we rely on so much, took a huge hit this year. So please, support your favorite artists by buying their albums, merchandise, sharing their music, and maybe even sending a quick note to them saying how much their music means to you. We need to take care of them as they take care of us throughout life. neeka neeka
With all that, here is my Top 10 list for 2020. This list has been the most difficult I have made thus far in the three years I have been blessed to do this. The top three are interchangeable, depending on mood, and the rest are basically the same. So much great music was released, and my music loving heart has not been this happy throughout a whole year, as this year. That is a huge statement in 2020. As always, my list is not always traditional. That is what is great about music, it is subjective.
10. Hinyana – Death of the Cosmic (Napalm Records)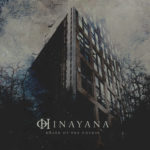 To have this one so far down, is basically a sin. The only reason Death of the Cosmic is not higher up, is simply because it is an EP, so the greatness ends at 5 songs. There is a heightened amount of emotions in this EP. The lyrics are hard-hitting and the musicianship is full of some of the most talented instrumentalists. Melodic death metal band members: Casey Hurd (vocals), Erik Shtaygrud (guitar), Daniel Vieira (drums), Michael Anstice (keyboard), and Matt Bius (bass), really drive home an emotional journey with the help of guest vocalists; Toni Toivonen of Hanging Garden, and the late Nature Ganganbaigal of Tennger Cavalry. It is a beautiful album created by some genuinely good humans.  Read my full review here. neeka neeka
9. Elder – Omens (Armageddon/Stickman Records)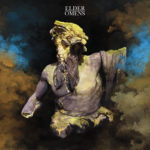 Boston's Elder only deliver 5 tracks with Omens, but they translate into nearly an hour of incredibly arranged progressive, psychedelic, stoner rock that deliver beauty and hope. The band has stripped away most of it's doom leanings for something altogether uplifting and dreamlike.  Nick DiSalvo's vocals are a force to be reckoned with and the soundscape from surrounding members, Jack Donovon (bass), Michael Risberg (keyboard, guitar), and Georg Edert (drums), really set the scene for something special. When you immediately want to close your eyes and get lost within seconds of an album starting, it makes for an engaging sonic journey. The band channel everything from Pink Floyd, Uriah Heep, and Rush to Cynic and Anathema, but all within the framework of Elder's individual style. Read my full review here. 
8. Varg –

Zeichen

(Napalm Records)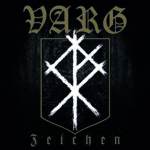 Germany's Varg has come full circle and created another Viking, Pagan metal treasure. Even as I type this, I am astonished how low I am rating this album.  Zeichen has a strong emotional effect for even those who don't speak German. The death metal vibe with aggressive vocals and brutal instrumentation, along with the shift of a more melodic emotional feel, gives this album an edge over many others.  I have had literal dreams about one of these songs, which I have never encountered before. While considered a Viking metal band, the added female vocals and overall feel, takes you for a loop and brings some new life into an already established and flourishing band. Band members; Philipp "Freki" Seiler (vocals), Silvester "Fenrier" Grundmann (drums), Garm (guitar), Morkai (guitar) and newest member, Fylgja (vocals), have created one of the most heart stopping albums of 2020. Even if you don't know German, I suggest you give it a listen. neeka neeka
7. Katatonia – City Burials (Peaceville Records)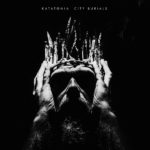 Swedish metal force, Katatonia is one of my all-time favorite bands, and City Burials is an impressive album to add to their already mind-blowing discography. Vocalist Jonas Renkse and guitarist Anders Nystrom along with members; Niklas Sandin (bass), Daniel Moilanen (drums), and more recently Roger Ojersson (guitars), are been the genius minds and musicians behind this album.  There is more of a progressive rock and haunting ambiance yet still some heavy riffs and guitar solos galore. The ebb and flow is otherworldly as the songs transition flawlessly from one track to the next. "Neon Epitaph" is a progressive classic with Renske's chilling and beautiful lyrical content and vocals. Absolutely brilliant. Read my full review here.
6. Pale Divine – Consequence of Time (Cruz Del Sur Music)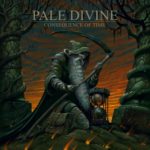 Pale Divine you magnificent beast of a band. The Doom metal virtuoso's out of Pennsylvania are not stopping and continuing to go full speed ahead. How you can completely shift some vocal styles on a musical soundscape we already grew to know and love, yet still knock it out of the park, is something magical. Dana Ortt adds some intriguing vocals we didn't know we needed, taking it to another level of Dio-ish vibes. All with the familiar and incredible Sabbath-like vocal styles of Greg Diener, and you have, yet another, banger of an album that doesn't quit, from beginning to end. Darin McCloskey still annihilates the drums, and Ron McGinnis hammers out the bass lines.  It speaks to the soul and leads you along its harrowing path but with light steps and a full heart. These musicians never disappoint, and I am already anxiously awaiting their next album endeavor. Read my full review here. 
5. DevilDriver – Dealing with Demons I (Napalm Records)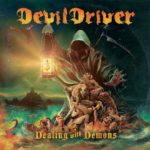 This ferocious heavy metal band out of California have broken the mold again with perhaps their best album thus far. Simply put, you don't always get emotional input from front-man Dez Fafara, he is not necessarily an open book, which sometimes can lead to lyrics that are unrelatable. That being said, the musicianship is always outstanding.  Dealing With Demons I flips this right over. Fafara decided to lay out his personal and societal demons out there for others to hear, see, and well, feel. "Wishing" in particular, is an existential crisis of wondering what life would be like without the one/s you love. You wouldn't expect this amount of depth from this band. It is a powerful shift that is important, inventive, and exceptional. Adding in some metal badass musicians to complete the feel: Mike Spreitzer (lead guitar), Diego Ibarra (bass), Neal Tiemann, (rhythm guitar), and Austin D'Amond (drums), and you have the beginning of an exciting start to a part two series of albums. Read my full review here. 
4. Aether Realm – Redneck Vikings from Hell (Napalm Records)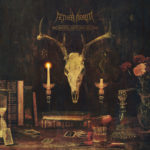 Redneck Vikings from Hell is insane. Melodic death metal Vikings; Vincent (Jake) Jones (bass, vocals), Heinrich Arnold (guitar, vocals), Tyler Gresham (drums), and Donny Burbage (guitar), have done something so spectacular, it is difficult to not be constantly in awe of the outcome. To have the capability of going from fun and quirky music with flawless musicianship, to crying because of feeling so understood and tackling an important topic like mental health, to heavy banging your head impressive metal, back to having a good  ol' time, yet making sure it flows to where your brain doesn't short circuit, is a damn remarkable feat. It it an incredible musical journey and a complex mixture of all metal has to offer wrapped in one metallic, brutal, bow. I have listened to this album, possibly more than any others this year. It is a trip, and a great one at that. Read my full review here. 
3. Mr Bungle – The Raging Wrath of the Easter Bunny Demo (Ipecac)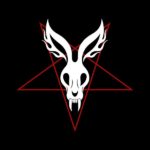 Experimental rock band out of North Carolina, Mr. Bungle, is one of my favorite bands and favorite Mike Patton projects. Never in my life would I have thought Bungle, out of all of his projects, would start making billboards and top lists, yet here we are. While the first three albums are expressively creative with an always changing mixture of sounds and instruments, with TRWOTEB, they have taken to their roots with a reincarnation of their original sound, thrash.  What a staple these guys have brought forth, using old songs and bringing them to new life with powerhouse thrash icons, Scott Ian from Anthrax and Dave Lombardo from Slayer. It is difficult to not be awe-struck about what Bungle has accomplished this year. Patton (vocals), Trey Spruance (lead guitar), and Trevor Dunn (bass), have somehow done it again, but this time, it happened to explode, as it should have. Spruance is able to show off his incredible guitar shredding skills at last. This thrashy goodness is not what you would expect if you didn't know their storied history before their produced albums, but thrashy goodness it is, no, greatness. So I guess, Mr. Bungle is number 5 now, of the big 4. Read my full review here.
2. Unleash the Archers – Abyss (Napalm Records)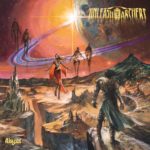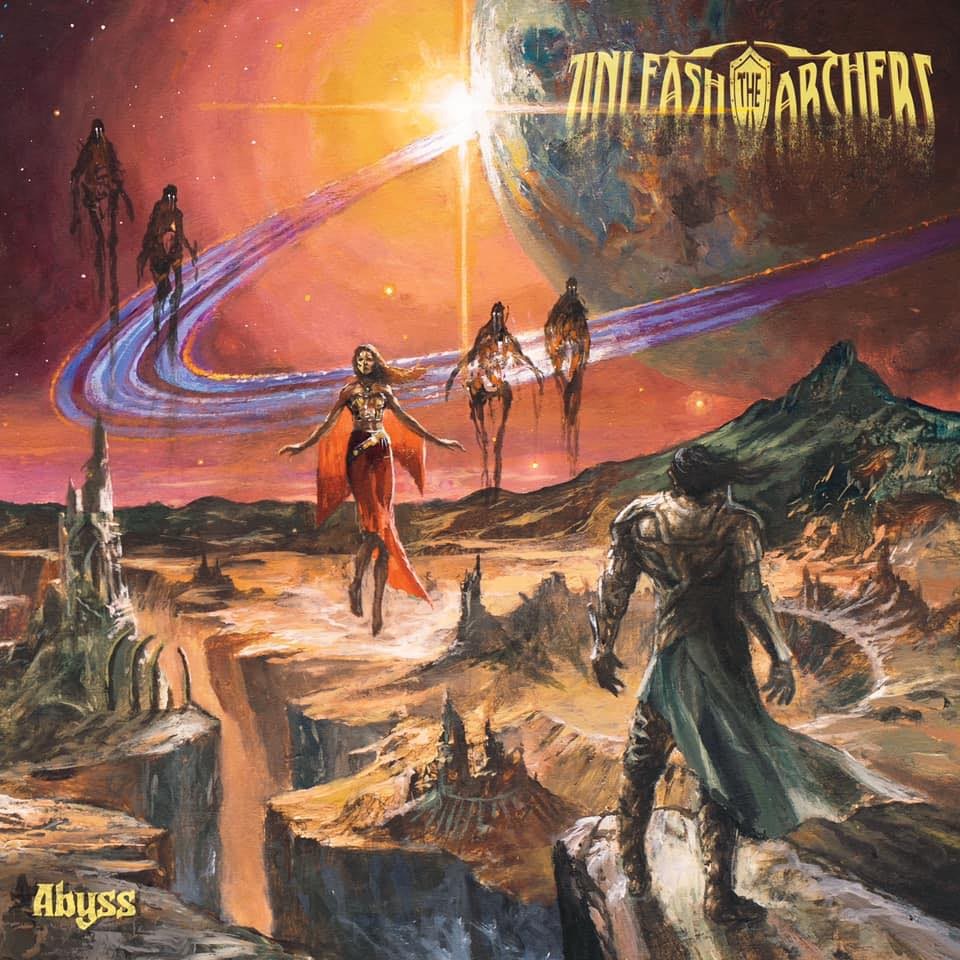 Canadian power/heavy metal band Unleash the Archers has been sweeping the nations with Abyss. I am ashamed to say I came extremely late on the UTA train. My lack of experience with female vocalists, kept them far from reach. What a turn around this has been, and have wrestled with myself on not putting this as my number one. The concept of the album continuing from Apex is already a no-brainer for a genius move, but Brittney Slayes vocals are top notch on Abyss. The guitar work is next level from fret wizards Grant Truesdell and Andrew Kingsley, and Scott Buchanan's drumwork is stellar. With the help of bass playing friend, Ben Arscott, UTA has unleashed a power metal masterpiece that will stand the tests of time. Mixing in some 80's symphonic vibes with guitar solo heaven and a melodic soundscape that flows effortlessly, it is easy to see why this album is making some moves on the music charts, numbers, scales, etc. You can listen to this album day after day and it never gets old. Read Rustyn Rose's full review here. neeka neeka
1. Killer Be Killed – Reluctant Hero (Nuclear Blast)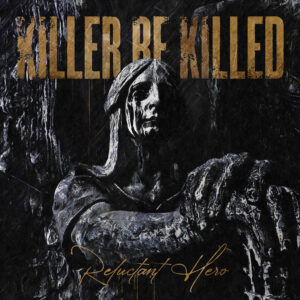 American heavy metal supergroup, Killer Be Killed have created an absolute masterpiece full of depth and heart.  What an album. Four years in the making with some of the most impressive musicians in the heavy metal industry: Greg Puciato vocalist for Dillinger Escape Plan, Max Cavelara vocalist and guitar player for Sepultura, Soulfly, Cavalera Conspiracy, Troy Sanders vocalist and bassist of Mastodon and Gone is Gone, and Ben Koller drummer of Converge, came together and once again, released a robust album. You can feel the genuine camaraderie between these band members through their music. The dynamic differences in vocal ranges between Puciato, Cavelara, and Sanders somehow effortlessly mesh in Killer Be Killed, which is quite astonishing. Koller's impressive drum skills showcases his underrated talent. I have listened to this album more times than I can count, and it hits my soul more and more every time.  Title track, "Reluctant Hero" is a song I have yet to get through without tears falling down my face. The aggressive guitar riffs mixed with the harmonizing vocals and insane, thundering drums, makes this far from boring to play on repeat, well, repeatedly.    Read my full review here. 
neeka neeka neeka neeka neeka neeka neeka neeka neeka neeka neeka neeka neeka neeka