Sometimes you meet people who are so incredibly humble, you are inspired by them. Casey Hurd is one of these humans. The vocalist and multi-instrumentalist began his journey with Hinayana in 2014. Along the way he gathered in like-minded musicians, Erik Shtaygrud (guitar), Daniel Vieira (drums), Michael Anstice (keyboard), and Matt Bius (bass),  to help fulfill his vision of Hinayana's blend doomy melodeath. 
The Austin, Texas based quintet dropped it's full-length debut Order Divine in 2018. On August 28, they will follow up with their new EP, Death of  the Cosmic, a beautiful album that takes you on a "cosmic" ride. Last week, Metal Nation had a chance to chat with Casey and pick his brain about the upcoming EP.
What made you choose the name Hinayana for the band?
"I guess it is kind of an interesting reason. I didn't choose it to reference Buddhism in the context of our band name. It is a Sanskrit word first and foremost, which means lesser vehicle, lesser path, and you can extrapolate other meanings from that. Lesser path to enlightenment, path of suffering. I like that spin on it and I like it's meaning in Buddhism, not necessarily referencing Buddhism itself."
With your music there is a philosophical and almost spiritual message.
"There are some universal truths I try to express in the lyrics and songwriting."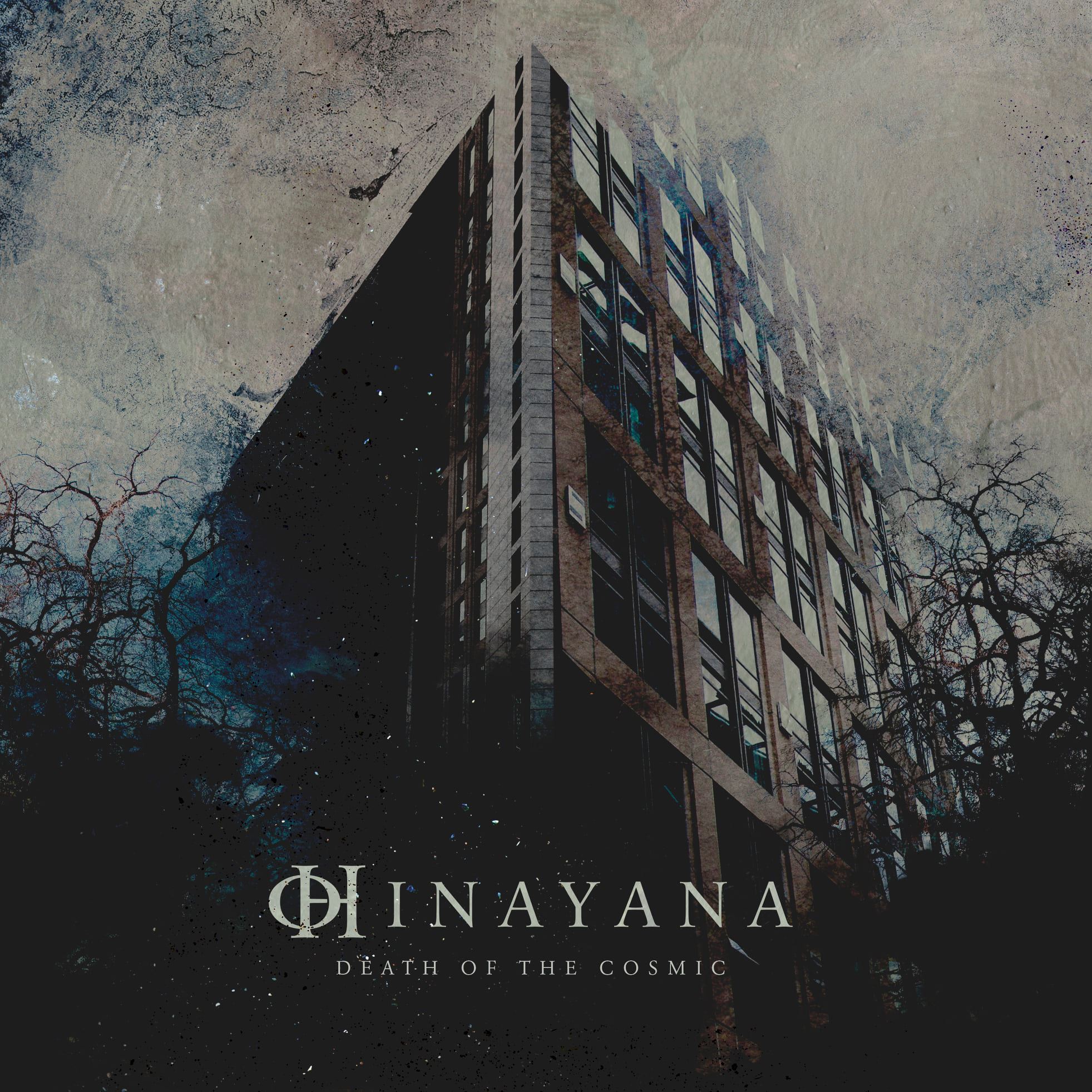 In your upcoming EP, Death of the Cosmic, what was the overall meaning you were hoping people would understand?
Starting with the EP title, Death of the Cosmic, the cosmic in this case sort of represents the divine universal spiritual force, in the universe. Death of the Cosmic is talking about the death and the dying of that force and how we are severing our connection with that force on this earth. Putting in place instead a modern cold world, not what originally was there. I would say that sort of concept is in all the songs on the EP, but in slightly different ways and expressed in different sort of concepts individually."
Originally you were a one man band with the first demo.
"Yeah, back then it was just me by myself trying to write something that was worth a damn."
Is it nice having the extra support with additional band members now?
"Oh absolutely! Even now with a full band, it is amazing to have musicians who are really good musicians. There is a lot more people pulling their weight on the project now. It is a cool feeling overall."
You also had a couple of guest appearances on this album. Sadly one who has recently passed, which I am sure creates a bittersweet feeling with this release. How did you come to having these musicians become a part of this EP?
"We had met Nature Ganganbaigal online. I had known about Tengger Cavalry for years and I always thought they were such a cool band. What an awesome concept for a band and what a unique sound they had. We had talked about the possibility of collaborating with him for quite some time and we had done a little digging and found he had moved from New York City to Austin where we live. We had really wanted to meet up with him and hang out with him and we ended up doing so. We got to talking and all agreed to have him collaborate with us on a song. We debated whether or not it would be vocals or some other instrument and decided to use his horsehead fiddle. I had an idea of how I wanted his parts to go on 'Cold Conception', he ended up taking it into his own hands with his own idea on how he wanted to do it, and the way he did it turned out so much better *laughs* than what I was even thinking in my head. It was cool to have someone of that level of musicianship and caliber be able to do that. I can't hear it or imagine it without those sounds now.

I had listened to Hanging Garden for even longer. They were a huge influence on me starting the band, and what they are doing now is super cool. I love that band so much. So, reaching out to Toni Toivonen to be able to do vocals was very awesome. His singing and his harsh vocals are really cool. I thought it would be great for some of our stuff so we decided on a track and we did it. It was such an awesome thing. He was excited about it and he knocked it out of the park. It was such a cool experience working with not only one, but two people who I listen to.
"Cold Conception" has already been released, how has the reaction been this far?
"Everything I have heard has been positive, obviously you will always have a couple of haters, but that is not the real criticism. I always take real criticism seriously but I think everybody has been really positive about it. Everyone has been supportive. We have had some pre-orders and all the fans before have been raving about it so we are really happy about that."
Death of Cosmic is very interesting with how it flows. It almost takes you on a roller coaster, yet it really works. With the beginning as a soft melodic sound to a progressive harshness, then the middle returns to a soft instrumental. It keeps you on your toes.
"Yeah, we kind of did it that way intentionally and it really came together with the up and down, like a roller coaster." *laughs*
You don't know what to expect, and I love when bands do that where every song you are on the edge of your seat wondering what the next one is going to do. Which makes it exciting to listen to.
"Thank you, I am really glad that you like it. We were always questioning, 'Will this work?' 'Did we do this good enough?' I am glad to hear at least someone thinks it came out cool like that. *laughs* The difference between this EP and our previous releases is the dynamics of it. We want those ups and downs and super moments playing throughout. We want to do more of that in the future too."
What instrument are you using on "Yet Here I Wait Forever"?
"It is a nylon string guitar. I am not playing it with my fingers, I am actually using a pick to get a little more percussion sound. I am happy with how it came out and I would like to use that instrument a little more in that way. It was a cool experience throwing it in there."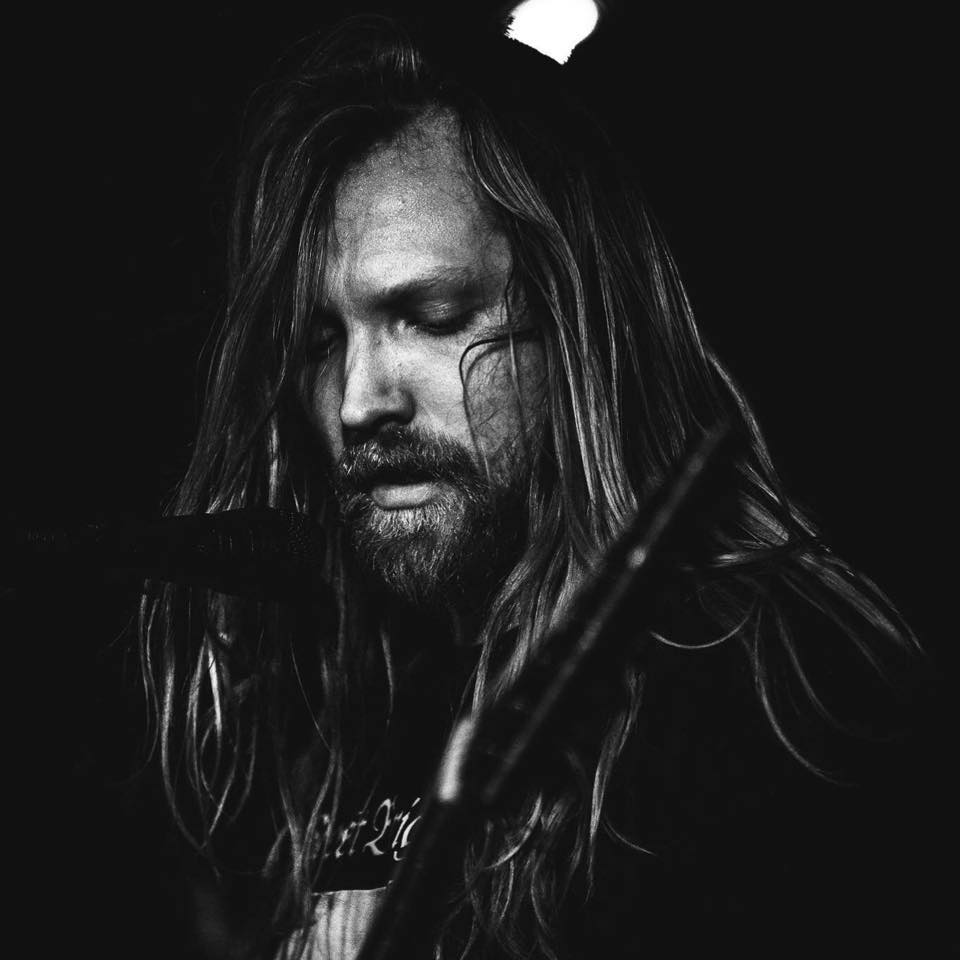 How many instruments do you play?
"Not as many as I would like. When I was a kid, I started out on drums. I can still fake my way through song beats *laughs* on a drum kit. Mostly guitar, bass, and keyboard. I am not a pianist, but I can fake my way through it. I guess that's about it. I did buy a native flute a few years ago. It is a fun instrument to play and I was wondering if maybe there would be an interesting place to put it somewhere in our new stuff, but we will see.

I went to a national monument and there was a Native American that was playing the native flute with a lapel mic at the end of it and he had a little amp and it was all reverb and it had some effects on it and I thought it was a really cool sound."
Has it been difficult to learn? It is a completely different type of instrument than what you are used to playing.
"When I was in middle school I played saxophone, so part of it wasn't too difficult. They call it an improvisational instrument so you just kind of let it go and play whatever you feel."
If there is a message you would like to express, whether it is a part of this album or just nuggets of philosophical insights you would like to convey, what would they be?
"I would say maybe in the EP and considering the times right now, I would encourage anybody to just stay positive, keep your head up. Even though things look bleak, and even though I created an EP *laughs* that has a very bleak outlook on things, there is also beauty in life even though it might seem like there is a lot of bad stuff going on right now. There is beauty still and we should all try to be positive. I do think having a positive attitude is the best thing for everybody right now, and hopefully some of the stuff we have created in some of the music we are set to release, will help with everyone getting through this time period."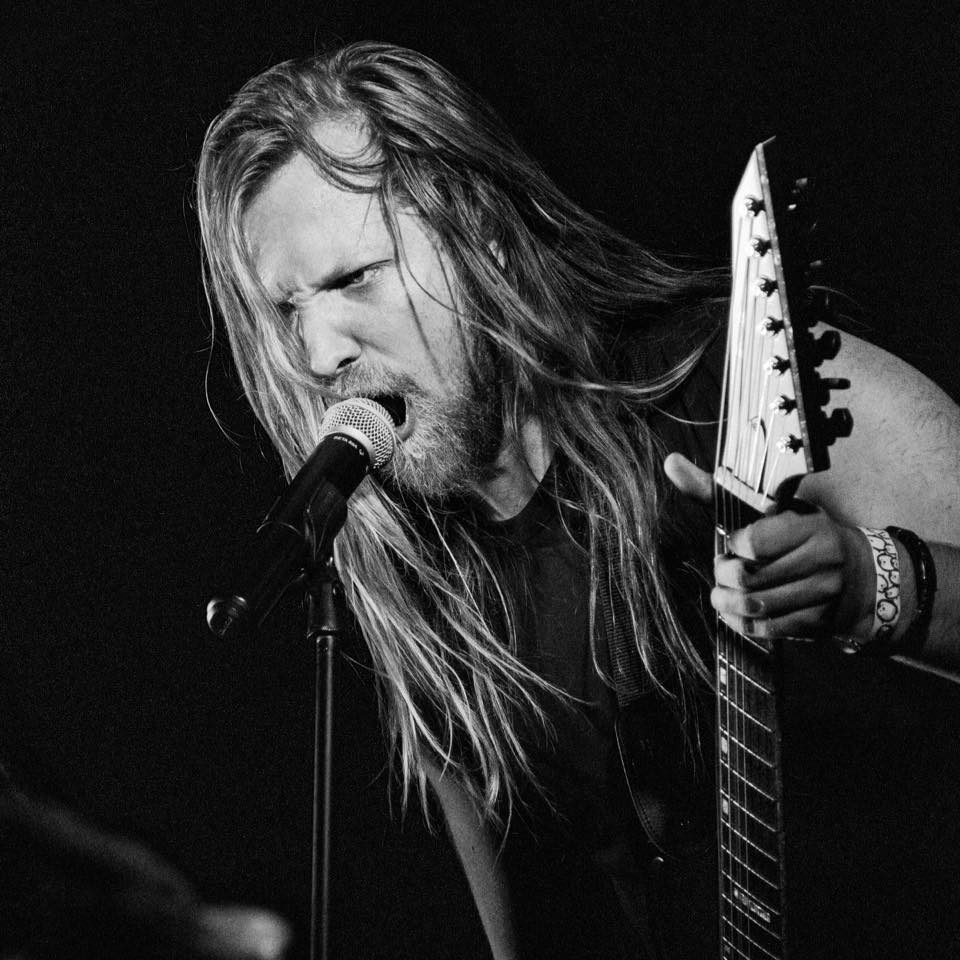 I am so thankful that new music is coming out right now because there has been a halt on so many different things. Even with music there has been some push back with some labels saying, 'not yet not yet', but I think people really need music right now. More than ever.
"Absolutely. Just think about what your daily life is. Some of my favorite moments in  music, aside from seeing live shows, and some of the most touching moments, are when you are listening to stuff on your own. After a tough day, listening to a song that really speaks to you in a certain way. To think of not being able to have that because this is going on would really suck."
How can people support you right now, since you are unable to tour?
"Anybody who wants to support us should head over to our bandcamp store and go purchase some merch. We have some shirts that have our designs in which we get support from directly. Any old cd's, shirts, pre-order the new album."
What band would you say you have the most t-shirts of?
"Right now, I have too many Katatonia shirts. (Little did Casey know, I am a huge Katatonia fan, so the poor guy had to listen to me rant for a couple of minutes).
What are you doing right now to keep yourself sane?
"I think we are all engaging in our own little hobbies here and there, but I think the biggest one for all of us, aside from all the work that goes with this release, is writing new material. We are working really hard right now and everyone is starting to pull their own weight and we are all working together with new stuff for an album. You always need to keep writing. Since we are not able to tour, we are taking advantage of this time period. I think many other bands are doing the same right now.

"I am also really big into graphic design and photography. Which has been a little difficult because I really enjoy photography when we are traveling and we can't really travel right now so I am looking to get a new camera soon to do some more photography. Graphic design is always fun and entertaining. I have a whole art set I need to start utilizing more. I used to do a lot more drawing. This will be a good time period to brush up on these." *laughs*
Death of Cosmic is a going to be a beautiful surprise for your fans and also for people just discovering you. Thank you for your time. Hit me with your last words of wisdom.
"Thank you so much for having me, it has been a fun discussion. Go try to support your favorite bands because I think they need it right now, during this time period. Everyone needs the support, even if it is just leaving a comment on one of your favorite bands on social media, letting them know how you feel about their music. Not just to us, but to anyone you listen to because we all need a little of that right now."
Spoken like a real genuine and humble human. Death of the Cosmic is a great introspective EP that will keep you guessing until the end. Make sure you check out Hinayana and support them. As I always say, we need to keep the music alive! Without it, we will all spiral down the metaphorical drain.
https://www.facebook.com/hinayanamusic