Many will remember the year 2022 as the year things started attempting to go back to normal. I think many of us have forgotten what "normal" looks like and have tried to adjust to whatever the new way of life is and will look like moving forward. One very fortunate consistency, is the quality of music that was released. When everything feels unstable around us, it is a lifeline to have the continual savior that is music and the heroes who create it.
The list I developed this year is the same as past years, non-traditional. I chose the albums that spoke the most to my soul and gave me the strongest aid while maintaining the strength to keep moving forward. It is never an easy list to make, some albums I have enjoyed do not make it simply because of where my heart has led me. We all know music is subjective, and our perceptions and situations change often, as does our emotions and moods. These 15 albums carried me in 2022.
15. Dead Cross – II (Ipecac Records)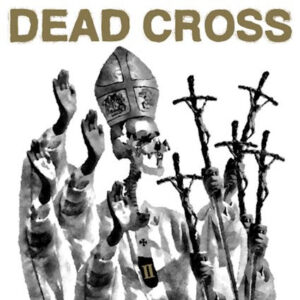 Anytime Mike Patton (vocals) releases an album, it is almost guaranteed to make my list. Dead Cross II is a powerhouse of a punk/metal album. One of the things I respect the most about this band is their zero fear of being who they are, saying how they feel, and not worrying about losing "fans" because of it. They utilize their platform and talent to do what they want to do and release their own emotions and frustrations. Mike Crain (guitar) battled cancer through the making of II and was able to gain some catharsis in the process. The rest of the band rallied around him and gave him the support and friendship he needed during a difficult time.   Dave Lombardo (drums) and Justin Pearson (bass), mixed with the two Mike's create an insanely brilliant group of musicians. Noteworthy tracks to check out are "Love Without Love" and "Strong and Wrong", but really, the whole album is great.
14. Evergrey – A Heartless Portrait (The Orphean Testament) (Napalm Records)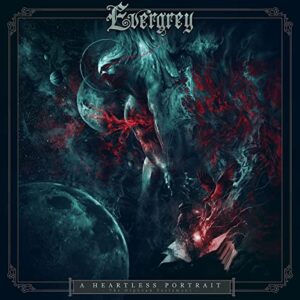 This album is full of chilling and mesmerizing vocals and musical elements that grip you and take you along for quite the journey. The track "The Orphean Testament" is an adventure all on its' own and sounds like an anthem. The release of their videos has been intense and eye-opening, especially "Blindfolded", which turns out to be the first "episode". You are supposed to watch them in reverse of their release dates, much like Star Wars. It is a beautiful album full of wisdom and wonder. You will really want to pay attention to what they are conveying. Tom S. Englund (vocals, guitars), Henrik Danhage (guitars), Rikard Zander (keys), Jonas Ekdahl (drums), and Johan Niemann (bass) have some of the most diverse and best music the world has to offer.
13. STORMRULER – Sacred Rites & Black Magick (Napalm Records)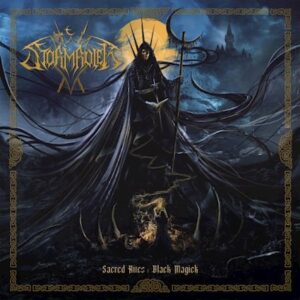 Two guys. It is absolutely insane that two humans are this skilled. This album is a whole adventure of its' own, and I am continually blown away when I throw it on. Perhaps Jason Asberry (guitar, vocals) and Jesse Schobel (drums) are black metal wizards who are developing their own battle music as they fight the evil, and were kind enough to give us access to it. The album is full of soundscapes, trials, and tribulations of mood changes, and dynamic shifts. You want to go on your own journey without leaving your home or couch? Just throw this album on your music box, close your eyes and dive fully in. I would list noteworthy songs, but it is one you really should experience all the way through.
12. Defacing God – The Resurrection of Lilith (Napalm Records)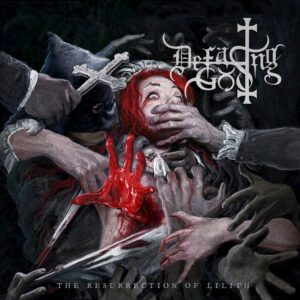 This debut album really paved a strong road for this band looking to the future. Sandie Gjortz's intense vocals and thought-provoking lyrics drive the music to a compelling listen. Michael Olsson (drums), Signar Peterson (lead guitar), Christian Snapholt Nielsen (rhythm guitar), and Rasmus "Kalke" Nielsen (bass) communicate the sound of these important stories with a wild ride of great riffs and heavy melodies. Gjortz's display of the creature Lilith brings the experience to a unique and creative collective that you will find yourself fully engaged in. I have a lot of respect for what this band is doing both musically and lyrically.
11. Billy Howerdel – What Normal Was (Alchemy Recordings/Rise Records/BMG)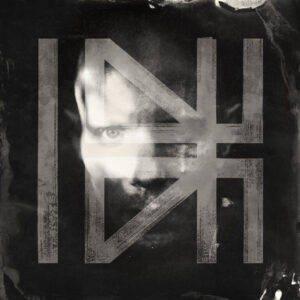 This album might not fully fit the rock and metal style as comfortably as the others, but Howerdel's passion and capability come crashing in full force with his solo release. A step away from A Perfect Circle musically is a potentially risky move since he has a dedicated fanbase with that style, but make no mistake, Billy Howerdel shows here how he is fully competent in many styles of music. He brings out what is closest to his heart with alluring soundscapes and incredibly beautiful vocals. When you add in the lyrical content, you truly have something special. He is a gem of a musician, and human.
10. Animals as Leaders – Parrhesia (Sumerian Records)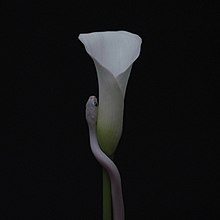 I don't know if there is an Animals as Leaders song I don't enjoy. These guys are the masters of progressive instrumentals, and I don't see any signs of them slowing down their remarkable speed. Guitarists Tosin Abasi and Javier Reyes as well as drummer Matt Garstka, continually create a mixture of melodies, sounds, and instrumentation that hits many genres yet somehow is done clearly and concisely. Parrhesia is just another feather in their cap of how their musical genius goes on and on.
9. Living Wreckage – Living Wreckage (M-Theory Audio)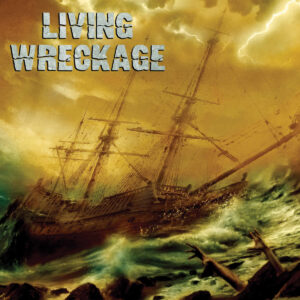 This is an album I didn't know how much I missed and needed from my childhood. These guys mix some of the best music has to offer from the 80's, 90's and on into a nice little box with a perfect rock/metal bow. You like thrash? You will find it here. You miss the 80's style guitar riffs, guess what, they have it. How about some of that 90's sound you loved so much, look no further. Vocalist Jeff Gard (Death Ray Vision) has an incredible range of clean and harsh vocals, guitarists Jon Donais (Anthrax, Shadows Fall) and Matt LeBreton (Downpour) are riff and solo masters, bassist Matt Bachand (Shadows Fall, Act of Defiance) has a strong element of hitting you in the gut and drummer Jon Morency (Let Us Prey) sets the perfect pace. It is a fun album you will not want to miss.
8. Persefone – Metonia (Napalm Records)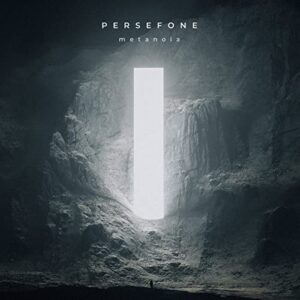 The beginning of this album transports me automatically to another realm and I stay there effortlessly throughout the entirety of the album. Incredible progressive metal band members featuring; Carlos Lozano Quintanilla (guitar), Miguel Espinosa Ortiz (keyboards, vocals), Sergi Verdeguer Moyano (drums), Toni Mestre Coy (bass), Marc Martins Pia (vocals), and Filipe Baldaia (guitar) have done something truly exceptional with the feel and melodies you experience. There is not one second of boredom or mundaneness and that is impressive all in itself. There are not many albums that demand your attention as Metonia does, but the calm, the storm, back to the calm is so perfect, it is impossible to stop once you have started.
7. Infected Rain – Ecdysis (Napalm Records)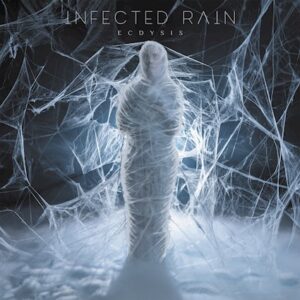 This was my first interview/album to digest in 2022 and I could not get enough. Lena has a way about her that is contagious. Her harsh vocals are flawless and her cleans are beautiful. Infected Rain members; Lena Scissorhands (vocals), Vadim Ojag "Vidick" (guitar), Sergey Babici (guitar), Vladimir Babici (bass), Eugene Voluta (drums), have paved a road to continued success as they keep sweeping the world with their solid, heavy presence. Ecdysis is full of insight, aggressive soundscapes, yet angelic moments which bring it into a full circle and cohesive pick.
6. Wilderun – Epigone (Century Media)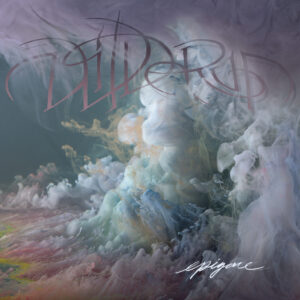 I am at a loss for words on how to begin to express what this album does to and for me. I can feel my heart swell at times, my eyes start to tear, and my soul radiates during periods of Epigone, then my stomach drops and I get goosebumps at other times. It is about as perfect as an album could attempt to be. I still am uncertain about my placing of it because I have literally nothing bad to say or feel about it. There is an ambiance about it and a precise balance that will sometimes switch to acoustic melodies and sometimes to harsh and heavy soundscapes.  Evan Anderson Berry (vocals, guitar), Wayne Ingram (guitar, orchestrations), Daniel Muller (bass, synths), and Jon Teachy (drums) are straight magicians. Why is this not my number one again?
5. Crobot – Feel This (Mascot Records)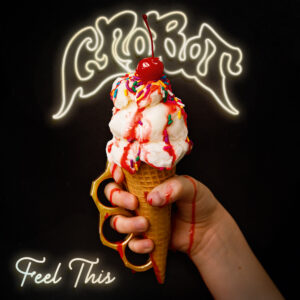 One of my favorite things about Crobot, is their infectious personalities and love for what they do. You simply cannot watch them without a full grin and an all-out good time. Feel This was an easy pick for me. I knew as soon as I heard it that it would be high on my list. The stoner rock influences and inspiring lyrical content hit all the marks with this fan. When you combine the hilarious videos and high energy, you have a recipe for greatness. Brandon Yeagley (vocals), Chris Bishop (guitar), Tim Peugh (bass), and Dan Ryan (drums) are a breath of fresh air in a sometimes all too stale world. Yeagley's vocal ranges are breathtaking and Bishop, Peugh, and Ryan really know how to compose a style that is interesting and catchy.  Noteworthy songs are "Dizzy" and "Without Wings". I cannot speak highly enough about this album.
4. Amorphis – Halo (Atomic Fire Records)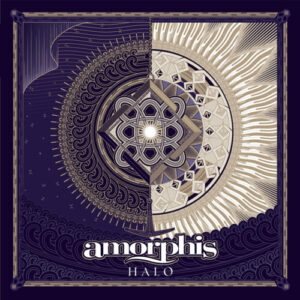 I am new to Amorphis. I had heard of them throughout the years but was a late bloomer as far as diving in. I will never dive back out. The awareness this band has with their instrumentation, purposeful soundscapes, and impeccable arrangements is some serious voodoo. Once I started, I had to know more and more. I was so compelled to continue I felt like time stopped as I ran full forward into the abyss of Halo.  Esa Holopainen (lead guitar), Tomi Koivusaari (rhythm guitar, backing vocals), Jan Rechberger (drums), Olli-Pekka Laine (bass, backing vocals), Santeri Kallio (keyboards), and Tomi Joutsen (lead vocals) have stolen my musical heart and I look forward to continuing this journey. Halo, is a masterpiece.
3. Nekrogoblikon – The Fundamental Slimes and Humours (Mystery Box)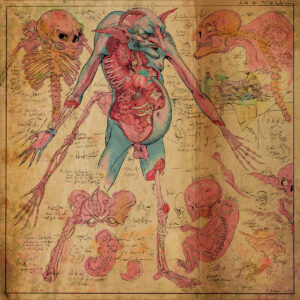 If you are surprised Nekrogoblikon is this far up my list, you are listening wrong. The raw savvy this band has with getting everything right continues to amaze me. It is the perfect mix of bizarre and insane talent with one of the most enticing elements a band can begin to offer. On the outside, it may look gimmicky, but they are brilliant, imaginative, and most importantly, original and prodigious in their musical compositions. Not only this but also much more insightful than you may know. Don't believe me? Pick apart "This is It".  Nicky "Scorpion" Calonne (lead vocals, keyboards), Alex "Goldberg" Alereza (lead guitar, backing vocals), Aaron "Raptor" Minich (keyboards, backing vocals), Aaron "Zoot" VanZutphen (bass, backing vocals), Eric W. Brown (drums), and Joe "Diamond" Nelson (rhythm guitar) are some of the most inspirational musicians I have had the pleasure to listen to and see.
2. Wolfheart – King of the North (Napalm Records)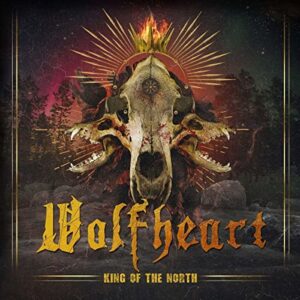 I love Wolfheart. They are a band that I will check out with every release they present. Tuomas Saukkonen (vocals, guitar), Joonas Kauppinen (drums), Lauri Silvonen (vocals, bass), and Vagelis Karzi (vocals, guitar) never cease to amaze me with their evolution and continued stability of prominence. King of the North offers some breathtaking melodic harmonies and genius compositions. The storytelling and emotion behind this album is genuine and emotional. There is an importance behind what they continually accomplish and I cannot get enough. Noteworthy songs are "Ancestor" which also features Jesse Leach of Killswitch Engage, and "Skyforger".  If you are curious about the melodic death metal genre, look no further.
1. Destrage –

SO MUCH. too much

(3DOT Recordings)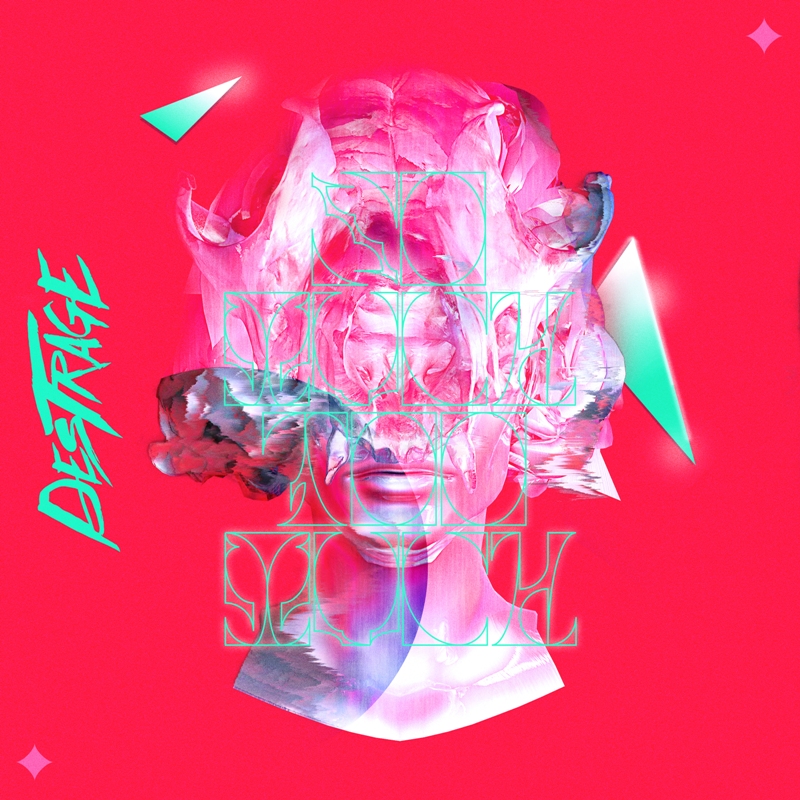 This album came out of nowhere and hit me like a freight train. The first listen was the strangest journey an album has ever put me on, but I had to keep going back for more. By the time I had adjusted to what was happening, I immediately went to previous albums and immersed myself. Destrage is, well strange, but in the best of ways. The twists and turns from one tempo to another with what appears to be a flawless transformation continue to confound me. Destrage is made up of ridiculously talented musicians: Paolo Colavolpe (vocals), Matteo Di Gioia (guitar), Federico Paulovich (drums), and Ralph Guido (guitar) who have mastered giving a musical whiplash that is weirdly enjoyable. I have listened to this album more than any other this year, and I have no regrets. I find something new every time and have somehow grown more and more fond of it, which I thought was impossible due to my love for it automatically. It is a trip, and my favorite trip this year.