10. Deftones – Ohms (Reprise)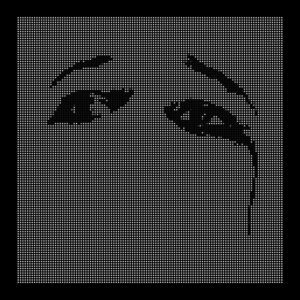 Sometimes bands can equally inspire and frustrate. One of those bands for me would certainly be Deftones. You would be hard pressed to find a band that can create unique, heavy music that can grab your full attention instantly. The same can be said for songs they have written that just don't seem to fit the rest of the album. That was my hesitation listening to Ohms for the first time. And for the first time, a Deftones record put their signature sound and capacity in one divine recording. The ever-present percussive lead guitar and contrasting fluid bass lines, combined with pinpoint percussion and perfectly aligned vocals, give Ohms a chance to be Deftones signature achievement over three decades of musical experimentation and excellence. – BJ
Deftones are really the only "nu metal" band worth talking about, largely because they aren't really a "nu metal" band at all.  They are an exceptional hard rock band who write atmospheric, moody, beautiful music, and Ohms is a very solid album from Chino and the boys. – CC
9. Helion Prime – Question Everything (Saibot Reigns)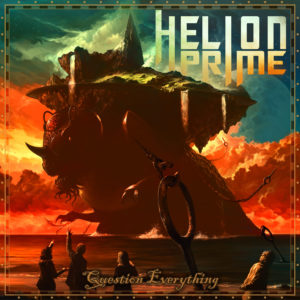 Helion Prime returned in 2020 with its third studio album, the conceptual, Question Everything. The evolution of the band over the last half decade has been a roller coaster for fans and the band, but at the heart of it all is a pure love for authentic European-inspired power metal. After three records, it feels like the quintet has finally found the right mix of elements to take it all to the next level, and Question Everything is that first major step forward. This is a fantastic record for any power metal fan to delve into, and it's a wonderful introduction to the vocal prowess of Mary Zimmer, and a reawakening of the Jason Ashcraft /Heather Michele magic factory. Beyond the addictive sonic treats throughout this album, there is a wealth of inspired and engaging lyrical and thematic content for the cerebral headbangers out there as well. – RR
No 2020 album has made me want to bang it on five times in a row; that is apart from Helion Prime's latest. Question Everything is a masterpiece, surpassing even the heights of their modern classic self-titled debut. Every track is effortlessly catchy and it's a joy to have such progressive, poetic lyricism in power metal, discussing racism, sexism, and homophobia alongside fascinating moments in science. Rare in this genre, new singer Mary Zimmer's voice is soulful and doesn't bully the music, a part of it rather than dominating it. Question Everything is exactly the album we needed in 2020. – RJB
8. Elephant Tree – Habits (Holy Roar/Magnetic Eye)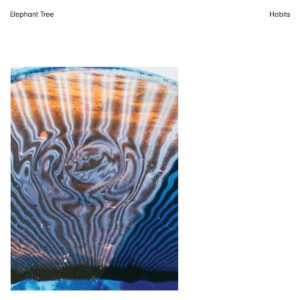 With the release of their debut album Theia in 2014, Elephant Tree established themselves as a band with tremendous potential.  2016's self-titled follow-up did nothing to diminish that potential, even if it didn't necessarily vault them to elite status.  I'm not exactly sure what happened in the ensuing four years between albums–though I suspect heavy touring played a role–but Elephant Tree have fully blossomed in 2020 with the release of Habits.  The Elephant Tree sound remains thick and heavy, like cold honey, but there is warmth in the psych-laden grooves they lay forth.  Habits is peppered with generous melodic flourishes, and a tremendous sense of space and flow–it is in an intoxicating mix of suffocating heaviness interspersed with sparse and ethereal sonic explorations.  Chill-doom has arrived, and Elephant Tree is leading the charge. – CC
Most bands in a Top 10/50 list have similarities of some sort. Some are cut from the classic mold of heavy music, some are so unique that you can't help but notice them, and every once in a while there are bands that defy any and all description. Welcome to Elephant Tree. Formed in London in the mid-2010's, the band has released three studio albums and just recently a live record. Habits comes four years after the release of their self-titled album that garnered the attention of more than just their followers across the pond. Multiple performances in the U.S. pushed the band into the spotlight, encouraging work on a new album. The effort and persistence for four years were clearly worth it. Elephant Tree's fuzzed out sound is artfully complimented with a mix of ever-reaching guitar solos and a most unique vocal styling. "Bird" and "Sails" are the highlights in an album that is more crisp than their previous work, which makes it even heavier, ironically. Excellent use of acoustic guitars puts Habits over the top and easily into many Best of 2020 lists, including ours. – BJ
7. Spirit Adrift – Enlightened in Eternity (20 Buck Spin/Century Media)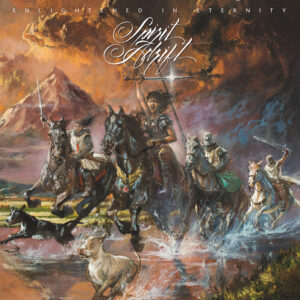 While Spirit Adrift's first three albums were all critically lauded and solid affairs, they leaned heavily into doom, which I only listen to in small doses. However, with Enlightened in Eternity, the duo of multi-instrumentalist Nate Garrett and drummer Marcus Bryant, embrace more of their traditional metal influences. This makes for an exceptional album that blends inspirations as vast as Sabbath, Priest, Maiden, Mastodon, The Sword, and even some Americana. Lyrically, Garrett comes up for air from his typical somber tropes and crafts a record with remarkably more optimism and, dare I say hopefulness. Every track on this record crackles with power and the performances are all on point. – RR
I've never really considered myself a true metalhead.  And by "true" I mean the kind of person who wears a patch covered jean jacket and salivates at the thought of having sweaty mops of hair flailing all around them in the pit at a metal show.  Call it a lifestyle choice.  Anyways, I'm a banker, and that look doesn't fly in my world.  Plus, the true metalhead seems like it might be a dying breed–but not on Spirit Adrift's watch, no sir!  Enlightened in Eternity is the band's fourth album, and while they do not seem inclined to deviate much from the foundations of classic thrash metal, they have honed their ability to kick out tightly performed, triumphant fist-pumpers to an impressive sheen. – CC
6.  Killer Be Killed – 

Reluctant Hero

 (Nuclear Blast)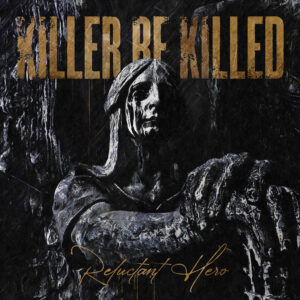 American heavy metal supergroup, Killer Be Killed has created an absolute masterpiece full of depth and heart.  What an album. Four years in the making with some of the most impressive musicians in the heavy metal industry: Greg Puciato vocalist for Dillinger Escape Plan, Max Cavelara vocalist and guitarist for Sepultura, Soulfly,  Cavalera Conspiracy, Troy Sanders vocalist and bassist of Mastodon and Gone is Gone, and Ben Koller drummer of Converge, came together and once again, released an amazingly robust album. You can feel the genuine camaraderie between these guys through their music. The dynamic differences in vocal ranges between Puciato, Cavelara, and Sanders somehow effortlessly mesh in Killer Be Killed, which is quite astonishing. Koller's impressive drum skills showcase his underrated talent. This is simply an exceptional album top to bottom.  – NRR
Supergroups rarely equal the sum of their parts. It makes sense on some levels. Superstars in any area rarely have to or get to work with people who are on their level. This can certainly cause a clash of ego or direction, usually resulting in an average product with a shiny exterior. Killer Be Killed can be considered an exception to the rule. Taking core members from Mastodon (Troy Sanders), The Dillinger Escape Plan (Greg Puciato), Sepultura (Max Cavalera),and Converge/Mutoid Man (Ben Koller), the band looks like an absolute beast on paper. When they take that perception and put it on wax, the result is well beyond expectation.  Unlike many other supergroups, it is clear that the level of play and performance were raised among each member. Reluctant Hero sounds exactly like the perfect mix of each member. It clearly isn't just a side project to any one of the players. They have produced a quintessential metal record for the new decade, one that glorifies their past while simultaneously providing direction for the future of the group. – BJ
5. Empress – Premonition (Petrichor)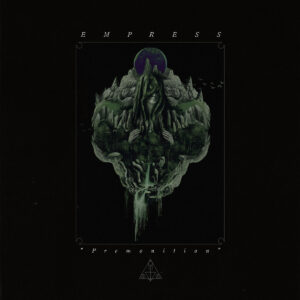 Of all the things I miss about the "regular" world, the piece of life I truly long for is a live show. It is one of the only places I feel like myself and can fully immerse in something that is just mine. When I can do that again, I will make a pilgrimage to Vancouver, British Columbia to see Empress. A power-trio that credits its beginnings to seeing Elder live, Empress follows 2018's Reminiscence with a much more balanced attack, using heavily grooved bass with driving and meticulous riffs. The vocals either back the crushing march of the heavier passages, or soar ahead of the caravan with an ethereal presences. Peter Sacco mans the helm, providing direction through guitar and vocal harmonies, many of which make it difficult to pin a certain "sound" on each iteration. Bass duties are fulfilled by Brenden Gunn, who adeptly flows between doom, prog, and heavy handed rock. Chris Doyle completes the trio behind the kit. His weaving between jazz licks and bruising rhythms give Empress a canvas to present their collective talents. For an initial LP, Premonition is remarkable. The range of musicianship and musical styles represented makes it sound like they have been together for decades, not just a few years. Empress have produced a record that immediately put them in the discussion of excellent new metal bands. The quality and expertise on the album far surpassed any expectation I would have for a new band. So much so that I have selected Premonition for my album of the year. It is a journey well worth taking. – BJ
The heavy underground music scene is essentially a collection of bands and musicians who, almost as if by symbiosis, build and innovate on the works of those who came just a few years before.  It's a process that has been playing out beautifully for several years now, and I'm always fascinated by not only the number of well established bands who continue to release compelling music with remarkable consistency, but also by how many great young bands are emerging in their wake.  It's the reason I believe–as I stated above–that we are in a golden age for heavy music.  On their debut LP Premonition, Vancouver 3-piece Empress make it abundantly clear that this is a trend which will continue for the foreseeable future.  Premonition is a devastating and haunting mix of black, post, sludge, and doom metal, brimming with emotion and catharsis. – CC
4. Mr Bungle – The Raging Wrath of the Easter Bunny Demo (Ipecac)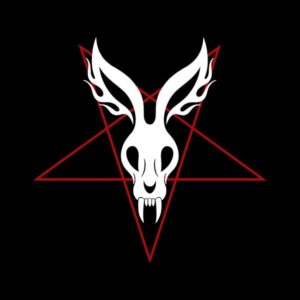 Experimental rock band out of North Carolina, Mr. Bungle, is one of my favorite Mike Patton projects. Never in my life would I have thought Bungle, out of all of his projects, would start making billboards and top album lists, yet here we are. While the first three albums are expressively creative with an always changing mixture of sounds and instruments, with TRWOTEB, they have taken to their roots with a reincarnation of their original sound, thrash.  Patton, along with his longstanding cohorts,  Trey Spruance (lead guitar), and Trevor Dunn (bass), brought in thrash icons, guitarist Scott Ian of Anthrax and drummer Dave Lombardo of Slayer and Suicidal Tendencies. So much fun and talent happening here. This thrashy goodness is not what you would expect if you didn't know their storied history before their produced albums, but thrashy goodness it is, no, greatness. So I guess, Mr. Bungle is number 5 now, of the big 4. – NRR
Over 20 years have passed since we have heard from the absolute wreckless musical abandon that is Mr. Bungle. The Raging Wrath of the Easter Bunny Demo goes after it right out of the gates, thrashing and punking its way through 11 songs at breakneck speed. Dave Lombardo and Scott Ian both clearly contributed to the chaos on the album that was already present with Mike Patton. I've seen a blog post or two that mentions this is what Mr. Bungle sounded like in the beginning. Way heavier than I remember ever hearing, the 2020 release shows how truly talented the men of Bungle really are. – BJ
3. Ulcerate – Stare Into Death and Be Still (Debemur Morti)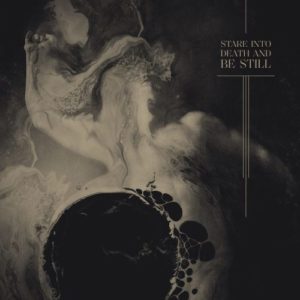 The precipice of technical death metal is not one to pass over lightly. The sheer immensity of the music can be overwhelming. When a band tightropes on the edge of insanity with the skills and variance of Ulcerate, the first step is one that you are eager to take. Their previous albums have been well-received, but Stare Into Death and Be Still has earned critical and fan acclaim alike. The primary reason is the record's ability to showcase the unearthly talents of drummer Jamie Saint Merat et al, but more importantly, it distinguishes their sound from other bands in the same que. TDM can and does have its own sound, but it's not a sound that, at first glance, has a great deal of dichotomy. Stare Into Death and Be Still separates the band from their compatriots via their clean sound and expanding range, something not always seen within the genre. With what many are considering their greatest work to date, Ulcerate released an album all-to fitting to the day and age. – BJ
With their albums, Of Fracture and Failure and Vermis being my favorites while the rest not really doing that much for me, I wondered what this new album from New Zealand's Ulcerate would bring. WOW! I'm blown away. This album is amazing! This is a culmination of everything they have done with equal parts technical and emotionally heavy, has pushed this to greater heights than ever before. The focus of aggression mixed with the dissonant sounds of melody and a great production just creates an absolutely well written masterpiece! Stare into Death and Be Still has become my favorite album from Ulcerate. This is an absolute must listen for every fan of death metal! – BB
2. Elder – Omens (Armageddon/Stickman Records)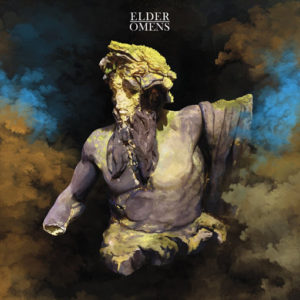 When this era in heavy music comes to its eventual conclusion (which I hope is never), and when future generations ponder the impact of the various bands who comprised this scene, one has to figure that the influence of the almighty Elder will loom much larger than most.  In just a shade over a decade Elder has constructed a discography worthy of reverence, and on Omens they make it clear that they have no intention of slowing down anytime soon.  The textural flourishes first hinted at on 2015's Lore and explored further on 2017's Reflections of a Floating World have now fully come to life on Omens, thanks in large part to the contributions of famed Italian pianist and composer Fabio Cuomo who was brought into the studio to execute on the band's growing infatuation with synths and keys.  As a result, Omens pushes Elder further towards dreamy psychedelia, and while the album deals in lyrical themes that are undoubtedly gloomy (and timely given that they describe a civilization in decline), this album just makes me feel good.  I'm uplifted every time I listen to it.  And in a year when feeling uplifted was a fleeting thing, I see no reason why Omens shouldn't be my album of the year.   – CC
Not much is left to be said about Elder if you have been paying attention. A band that continues to evolve in such a masterful way is remarkable. They are so diverse that they have had to add members to be able to incorporate all of the layers and sounds that they mold into a unique and lucid sound. Omens is the latest effort from the band, originally from Massachusetts, but now headquartered in Germany. Nick DeSalvo has mentioned that the change in scene, especially this year, has opened his eyes and ears to what Elder could be. Regardless of what that sound is, Elder has become the modern prog rock standard. Omens serves as notice that their place on the throne is secure for albums to come, a serious contender for Album of the Year. – BJ
Boston's Elder only deliver 5 tracks with Omens, but they translate into nearly an hour of incredibly arranged progressive, psychedelic, stoner rock that deliver beauty and hope. The band has stripped away most of it's doom leanings for something altogether uplifting and dreamlike.  Nick DiSalvo's vocals are a force to be reckoned with and the soundscape from surrounding members, Jack Donovon (bass), Michael Risberg (keyboard, guitar), and Georg Edert (drums), really set the scene for something special. When you immediately want to close your eyes and get lost within seconds of an album starting, it makes for an engaging sonic journey. The band channel everything from Pink Floyd, Uriah Heep, and Rush to Cynic and Anathema, but all within the framework of Elder's individual style. – NRR
1. Unleash the Archers – Abyss (Napalm Records)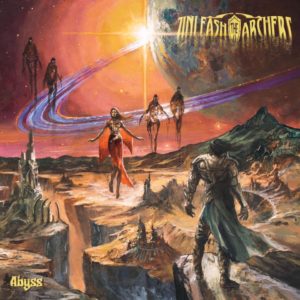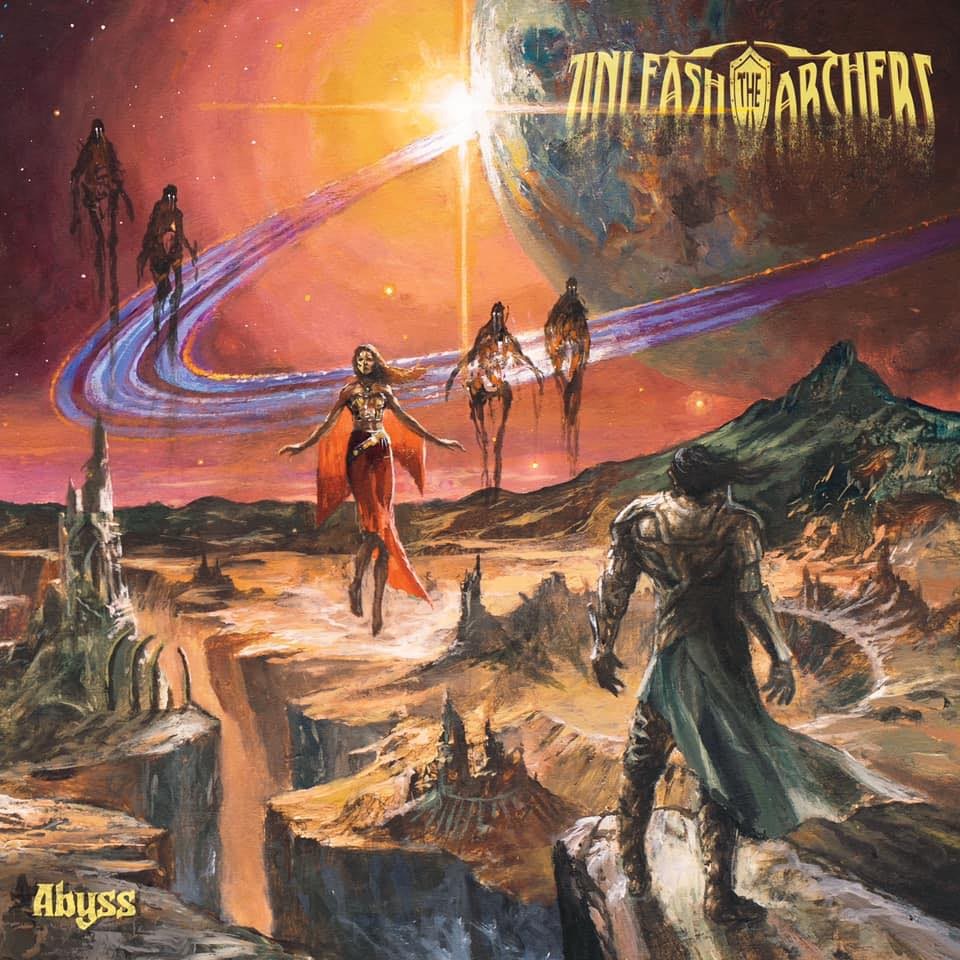 Vancouver's Unleash the Archers have always been a dynamic band, but they certainly stepped up their game with 2017's masterful, Apex. The album truly saw the band come into its own, with elevated and exceptional songwriting. This year they doubled down with a sequel to Apex in Abyss. While some fans argue that it is not quite as strong as Apex, I would disagree. I believe it's equally as impressive, and perhaps even more so. The band continues to push its own boundaries while also demonstrating that Apex was no fluke. Brittney Slayes vocal melodies continue to get better with each record, and there are more infectious and addictive earworms on this album than even its predecessor. No album has spent more time renting space in my head in 2020 than Abyss and for that reason it is easily my album of the year. Simply put, this is an exceptional piece of work. -RR
To paraphrase one UTA fan:
Gene Simmons: "Rock is dead."

Four Canadian D&D nerds: "Hold my beer!"
Canadian power/heavy metal band Unleash the Archers has been sweeping the globe with Abyss. The concept of the album continuing from Apex is already a no-brainer for a genius move, but Brittney Slayes vocals are top notch on Abyss. The guitar work is next level from fret wizards Grant Truesdell and Andrew Kingsley, and Scott Buchanan's drum work is stellar. With the help of bass playing friend, Ben Arscott, UTA has unleashed a power metal masterpiece that will stand the test of time. Mixing in some 80's symphonic vibes with guitar solo heaven and a melodic soundscape that flows effortlessly, it is easy to see why this album is making some moves on the music charts, numbers, scales, etc. You can listen to this album day after day and it never gets old. – NRR
Epic. Melodic. Powerful. Varied. Synthy. Unleash the Archers made a rod for their own back by having the temerity to release something as flawless as Apex. Abyss doesn't quite attain that altitude, but that's like saying someone 'only' won an Olympic silver. Pulling a Gloryhammer and taking their fantasy epic into outer space, UtA musically lean into the narrative, making synths a vital part of every song. The gamble pays off and while lacking its predecessor's claymore wallop, it delivers a sweeping laserscape of escapism and more nuanced, stargazing songwriting. "Faster Than Light" still hits like a Land Raider though. – RJB
A huge thanks to all our staff writers for their contributions to this list. It's always difficult deciding which albums to include, where to place them, and the putting it altogether knowing you probably missed some that should be here, but were either overlooked or not as high on the staff's lists. Speaking of which, please go give a read the the staff member's individual lists for more album picks.. Thanks to all of our readers for another fantastic year, and as mentioned above, please sound off below with your picks and anything you think we missed. Horns up, metalheads. You are the reason we are here.