That time of year is again upon us where our fearless leader/editor pulls me off the Corporate America merry-go-round to bring you my TOP 10 ALBUMS OF 2018.  My tastes are eclectic ranging the full spectrum of metal and rock music and this year had an abundance of new music, so trimming down to 10 was not an easy task.  I did agonize with who was going to make my list and in what position they would place but a decision had to be made and without further ado, here we go.
10. Crossfaith –  Ex_Machina (Sony/UNFD)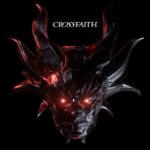 I am a fan of Japanese metal bands including Crossfaith.  Their sound is a blend of multiple genres of metal including electronic and industrial.  Basically, you get a little bit of everything on Ex_Machina with tracks like "Catastrophe" and "Destroy" (featuring Ho99o9) which are balls to the wall, but they do slow the pace down with "Lost in You" and "Eden in the Rain."
9.  All That Remains – Victim of the New Disease (Razor & Tie)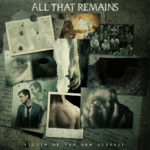 These guys have been in the metal scene for two decades and consistently put out good music and Victim of the New Disease is no exception.  One thing for sure there are plenty of raw emotions throughout, the first song title is "Fuck Love" if that tells you anything.  I will say in the midst of all that discontent there is the track "Just Tell Me Something" (featuring Danny Worsnop) and be prepared to be blown away by the beautifully melodic web it weaves.  I would like to take a moment to pay tribute to All That Remains guitarist Oli Herbert who died tragically earlier this year. RIP Oli.
8. Vein – Errorzone (Closed Casket Activities)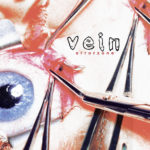 With Errorzone , Boston-based quintet Vein has unleashed a not overly produced, no-holds-barred metal album that is a mix of nu-metal, hardcore and punk.  It has a vibe similar to the early days of bands like the Deftones and on the track "Untitled" you can hear a touch of Chino Moreno's breathy vocal style.  Let's just say the sound is a throwback to a more primal approach and leave it at that.
7. Ice Nine Kills – The Silver Scream (Fearless Records)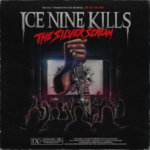 This is the best Ice Nine Kills album to date in my opinion, and the Boston theatricore vamps have certainly grown musically over the years.  Vocalist Spencer Charnas has proven that he is more than just a pretty face.  He has learned how to embrace his clean vocal range, which is beneficial because he is a strong vocalist and "A Grave Mistake" is proof of that statement.  One thing for sure is they have a full-on fascination and complete devotion to the horror genre.
6. Underoath – Erase Me (Fearless Records)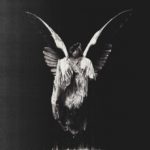 Tampa's Underoath recently received a Grammy nomination for Best Metal Performance for their song "On My Teeth." They already have multiple albums under their belt and it is surprising to me that this band has flown under my radar for so long; I am not sure why, because their sound falls right into my musical comfort zone.  I'm a sucker for a good hook and melody and there is no better example of that on Erase Me than the band's single "ihateit" which is utterly sublime in my opinion.
5. Bleeding Through – Love Will Kill All (Sharptone Records)
These guys haven't released a new album in several years, but the drought is over and they are back. For those of you that have never heard of Bleeding Through, let's put it this way, if you are a fan of Motionless In White, you'll dig what this band has to offer.  Their single "Set Me Free" with its intense vocals gives me visions of circle pits in my head and that guttural scream at the mid-point of the song is darkly inspiring.
4. blessthefall – Hard Feelings (Rise Records)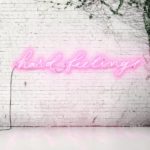 I saw Arizona's blessthefall live this year and I decided to give them a closer look which brought me to Hard Feelings.  The songs on this album flow with a mixture of metalcore with post hardcore undertones.  The track "Cutthroat" sounds just like you think it would, with absolutely no mercy.  The songs "Welcome Home" and "Wishful Sinking" are both melodic gifts–those vocals, soaring guitars and rhythms just make me feel fulfilled and a shout out to that funk base line in "Wishful Sinking."
3. Jonathan Davis – Black Labyrinth (Sumerian Records)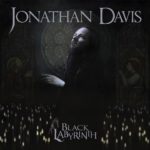 Yes, of course he is recognizable, Jonathan Davis is the frontman of Korn, how could he not be?  So how is his solo record different than his work in Korn?  His voice sounds different, the vocals feel more relaxed and there is this overall ease in his performance on Black Labyrinth.  The songs have a vulnerability to them, he is comfortable with his evolution and maybe not accepting of his devils, but at least at peace with them.  It is what it is, so to speak.
2. Bad Wolves – Disobey (Eleven Seven Music)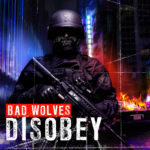 What do ex-members of Divine Heresy, DevilDriver, God Forbid, Bury Your Dead and In this Moment have in common?  You got it they are Bad Wolves.  Vocalist Tommy Vext's talent is mind-boggling and he can swing from gritty to clean vocals flawlessly.  The slow groove during the verse in "No Masters" just feels wicked and their cover of the Cranberries' song "Zombie" is haunting.  This entire band is musically rock-solid, so enjoy one of 2018's most impressive break-through artists.
1. Avatar – Avatar Country (eOne Music)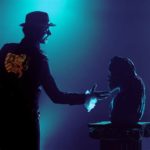 This Swedish powerhouse gave me one of my favorite albums 2012's Black Waltz and 2018 brought me straight into Avatar Country.  The track "The King Wants You" and "A Statute of the King" both have a taste of that 80's true metal vibe. Are they melodic death metal, progressive or experimental?  Avatar is such a mixture of genres and styles that it's difficult to adequately put into words.  The vocal range of Johannes Eckerström is astounding and overall the members of this band are beyond a doubt, experts at their craft.  My advice is to see them live, it will be a totally memorable experience.