Video Premiere: WOLFHEART Release Shocking Film For 'The Saw'
Second Single From Constellation Of The Black Light Due Sep. 28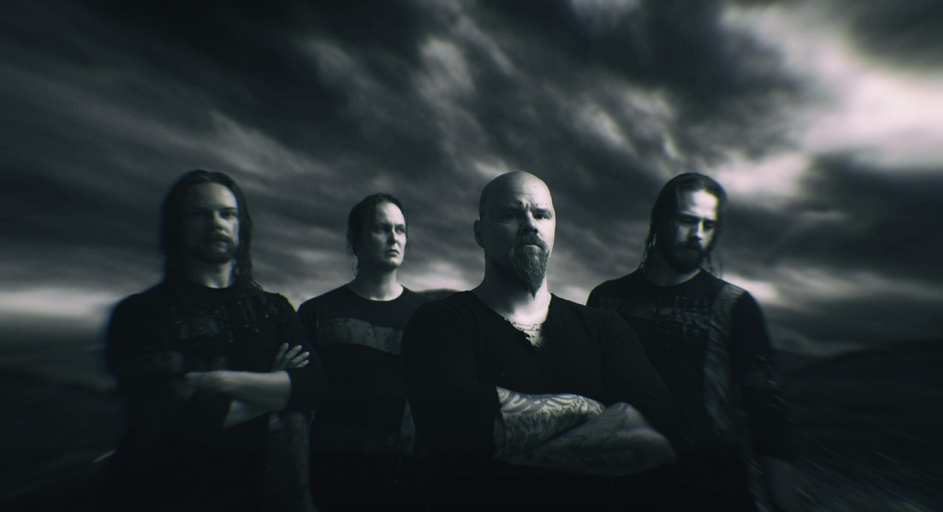 The wolves just released the second single, "The Saw," from their upcoming album last Friday via Napalm Records. It's the second part of the story about the Constellation Of The Black Light and it is a very dark and brutal one. Today WOLFHEART releases the official music video to "The Saw" that will freeze the blood in your veins. The pictures below give a first impression of what to expect in the video: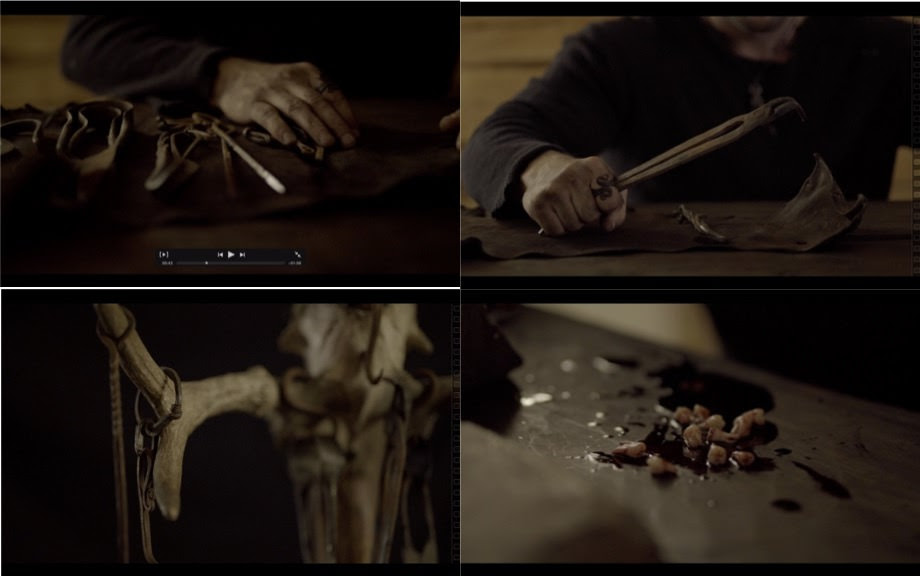 The sparse piano lines and Tuomas Saukkonen's distinctive voice transform the sheer compulsion and rawness of Northern nature combined with yearning melancholy into music. It's demanding raw Finnish Coldness with beauty of northern lights and crushing force of winter!
Tuomas Saukkonen about the video:
"Wanting to beat somebody up with brass knuckles attached to a sword covered with your own teeth you just pulled without a blink of an eye just to make it hurt more…that is the definition of Finnish SISU (will power strong as the iron mined from the bedrock of north)"
WOLFHEART's music videos are always very intense and have a deep connection to the concept behind the band, since they are all done by the band themselves, from production to editing. So it is no surprise, that their video for "The Flood" from 2017 got more than 1.2 million views so far.
"The Saw" is the second single from the upcoming new album Constellation Of The Black Light that will be released on September 28 via Napalm Records.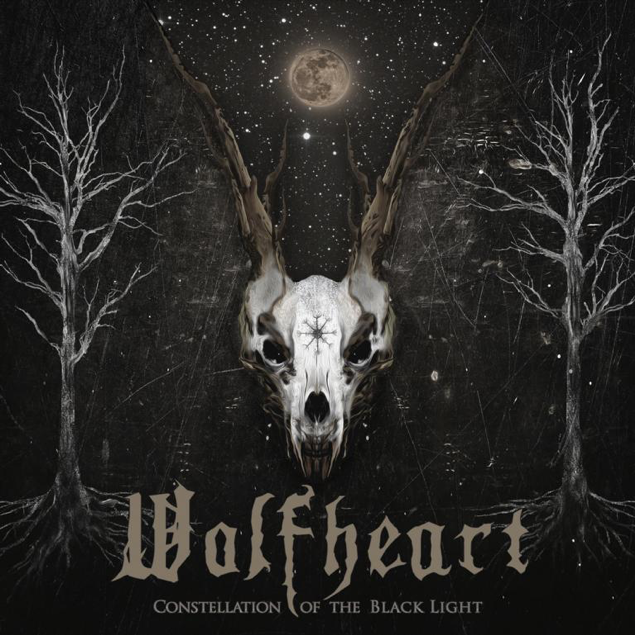 Pre-Order Constellation Of The Black Light HERE!
Constellation Of The Black Light is available in the following formats:
1 CD Digipack
1 LP Gatefold BLACK
1 LP Gatefold GOLD
The tracklist reads as follows:
1. Everlasting Fall
2. Breakwater
3. The Saw
4. Forge With Fire
5. Defender
6.Warfare
7. Valkyrie
WOLFHEART North American Tour W/Carch Angren and Mors Principum Est:
9/29: Quebec City, QC @ Salle Multi
9/30: Montreal, QC @ Petit Campus
10/1: Ottawa, ON @ Maverick's
10/2: Toronto, ON @ The Garrison
10/3: Columbus, OH @ Al Rosa Villa
10/4: Chicago, IL @ Reggie's
10/5: Kansas City, MO @ Riot Room
10/6: Denver, CO @ Maqruis Theatre
10/7: Salt Lake City, UT @ Metro Music Hall
10/9: Seattle, WA @ Club Sur
10/10: Portland, OR @ Analog Theater
10/11: Oakland, CA @ Metro Opera House
10/12: Los Angeles, CA @ 1720
10/13: Santa Ana, CA @ Malone's
10/14: Las Vegas, NV @ Beauty Bar
10/15: San Diego, CA @ Brick By Brick
10/16: Mesa, AZ @ Club Red
10/18: Austin, TX @ Come and Take It Live!
10/19: Dallas, TX @ Gas Monkey Bar & Grill
10/20: Houston, TX @ Acadia
10/21: New Orleans, LA @ Southport Hall
10/22: Atlanta, GA @ The Masquerade
10/23: Orlando, FL @ The Haven
10/24: Spartanburg, SC @ Ground Zero
10/25: Richmond, VA @ Canal Club
10/27: Manchester, NH @ Jewel Nightclub
10/28: New York, NY @ Gramercy Theater
The Burning Cold Over Europe 2018
w/ Omnium Gatherum, Nothgard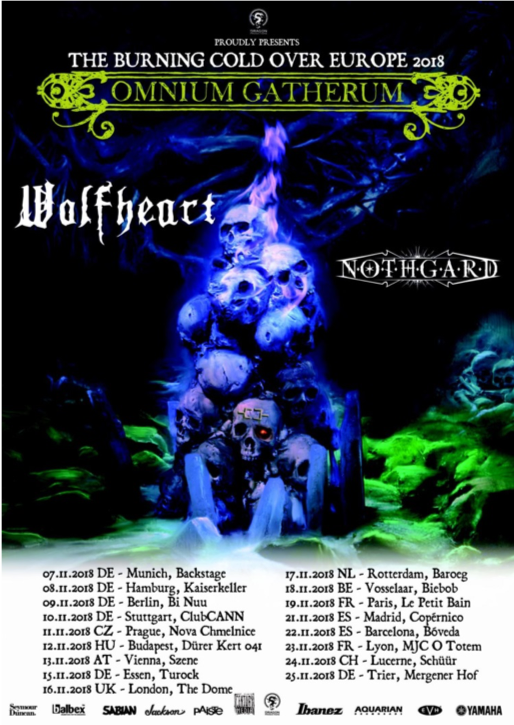 07.11.18 DE – Munich / Backstage
08.11.18 DE – Hamburg / Kaiserkeller
09.11.18 DE – Berlin / Bi Nuu
10.11.18 DE – Stuttgart / ClubCANN
11.11.18 CZ – Prague / Nova Chmelnice
12.11.18 HU – Budapest / Dürer Kert 041
13.11.18 AT – Vienna / Szene
15.11.18 DE – Essen / Turock
16.11.18 UK – London / The Dome
17.11.18 NL – Rotterdam / Baroeg
18.11.18 BE – Vosselaar / Biebop
19.11.18 FR – Paris / Le Petit Bain
21.11.18 ES – Madrid / Copérnico
22.11.18 ES – Barcelona / Bóveda
23.11.18 FR – Lyon / MJC O Totem
24.11.18 CH – Lucerne / Schüür
25.11.18 DE – Trier / Mergener Hof
07.12.18 FI – Kuopio / Henrys Pub
08.12.18 FI – Helsinki / Nosturi
15.12.18 FI – Jyväskylä / Lutakko
20.12.18 FI – Tampere / Klubi
21.12.18 FI – Seinäjoki / Rytmikorjaamo
22.12.18 FI – Oulu / Hevimesta
Line Up:
Tuomas Saukkonen: Guitar, Vocals
Mika Lammassaari: Lead guitar
Joonas Kauppinen: Drums
Lauri Silvonen: Bass, backing vocals
Listen to WOLFHEARTon your streaming or download service:
For More Info Visit: