5. The Divine Wings of Tragedy (1997)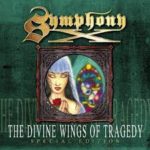 Symphony X really enjoy taking inspiration from those who have come before us, long long long before us. This album has elements inspired by Bach and Holst, and lyrical reference even farther back from Dante and Milton. The Divine Wings of Tragedy helped to solidify Symphony X's name among the prog metal community. It contains their second longest song, clocking in at just over 20 minutes, the self titled "The Divine Wings of Tragedy" that has a near 2 minute intro comprised of choral melodies. It travels to many places, soft and hard, and showcases the complexity of composition that Symphony X is so very good at. This tune is a modern metal symphony.
4. V: The New Mythology Suite (2000)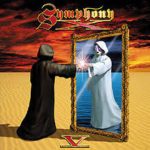 A concept album exploring stories about the ancient civilization of Atlantis, wrought with images of battle, tragedy and progress. It kicks off with a string and choir melody soon joined by intense, fast drums. Each song on this album flows telling colorful tales of another world, a struggling society in reflection of itself. The album ends with an epic tune cleverly constructed with many parts weaved together bringing the tale to a climax. Within its 12 minutes, "Rediscovery (part 2) – the New Mythology" takes the listener on a roller coaster of tempos and grooves. Comprised of musical ideas left over from the Twilight in Olympus sessions, it's a great close to a great album.
3. Twilight in Olympus (1998)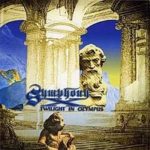 This is their fourth studio album and the only one to feature Thomas Walling on drums as Rillo had to step away from the band for a short period for personal issues. This album contains one of my all time favorite Symphony X songs, "Church of the Machine." A 9 minute track possibly hinting at what would become the Iconoclast album and the similar themes found on it. Once again referencing older literature, there is a three part song with lyrical content inspired by Lewis Carroll's novels "Through the Looking Glass" and "Alice's Adventures in Wonderland" from the late 1800's.
2. The Odyssey (2002)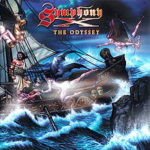 Inspired by an ancient Greek poem credited to a man called Homer, this album is engaging from beginning to end. Driving riffs, beautiful melodies topped off with Allen's more-than-refined vocals. The self-titled track holds the title of Symphony X's longest song at a whopping 24 minutes. It tells the tale of Homer's Odyssey where the main character Odysseus is returning home from the long, ten year Trojan war only to arrive to what feels like a different place. The song commences with a syncopated string/drum section that presents a symphonic experience much like an amalgamation of Disney score meets prog metal.
1. Paradise Lost (2007)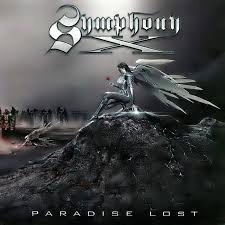 Drawing its name and concept from a late 1600's poem written by John Milton, Paradise Lost tops the list for many reasons. Out of all the Symphony X albums, I find the flow from beginning to end of Paradise Lost is so smooth and intentional that its as if the album is one continuous song. It's possibly the darkest album thematically as it weaves the tale of 'the fall of man' (should I say the fall of the person? The fall of people?). The tarnishing of innocence and the birth of sin. The songs show a refined sense of composition, a band that's not afraid to explore multiple musical ideas within a single song and has the technical prowess to pull it off without a hitch. I also think that this album has the best overall performance of Allen. Again, not to say any of the others were bad, or not up to quality standards, they all are. However, I feel that this album captures a confident maturity in his vocals and they really put the icing on each cake.. and by cake I mean track.  Interesting to note: this is the only album for which music videos were made, both right here: