So much music. So little time to write about it all. In what could be considered a banner year for the old guard, 2019 saw the return of multiple metal heavyweights, the final Slayer show, and the scope of the genre growing to new widths and heights. Picking these lists is difficult, but this year there were some clear cut winners. We are living in a blessed age of music and our ability to access it all. There are many bands that are worthy of consideration, but in the end, the following impressed me enough to be considered for end-of-year honors. Cheers!
Honorable Mention: Killswitch Engage – Atonement (Metal Blade)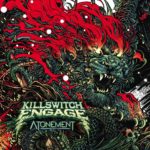 Replacing an iconic frontman is a near-impossible task for any band. Considering the skill and success of Killswitch during the Howard Jones era, Atonement is a shot fired toward a return to dominance. Heavy as they have ever been, Killswitch Engage delivered on every front with this release. "The Signal Fire" is a badass collaboration with Jones returning to swap lines with Jesse Leach. It's well worth a listen if you have ever been remotely interested in this band.
10. Car Bomb – Mordial (Relapse)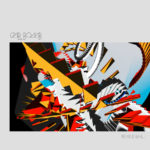 Have to hear: "Fade Out"
Took a deeper dive into death and math metal this year. No better band to combine those two concepts than Long Island's Car Bomb. The musical variety, dissonance, and time signatures are off just enough to prevent a thorough head-banging, but it's also what keeps you around. "Fade Out" and "XOXOY" are the two standout tracks from an album that makes you look for more of their work.
9. Slipknot – We Are Not Your Kind (Roadrunner Records)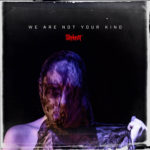 Have to hear: "Spiders" and "Nero Forte"
It was a big year for nostalgic metal fans. Slipknot has been on and off my radar since getting a weird-ass Slipknot bumper sticker at a Pantera show in Omaha, NE in the late 1990's. Subliminal Verses was a crushing masterpiece, and while on the fringe for what they usually produce, We Are Not Your Kind is a welcome return to the guttural, barrel-banging sound that I prefer out of the masked men of Iowa.
8. Soilwork – Verkligheten (Nuclear Blast)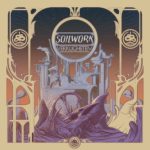 Have to hear: "Arrival"
I love trying to describe the idea of Swedish melodic death metal to, well, anyone. It's an excellent challenge to your ability to explain music that really doesn't lend itself to description. I have dabbled with Soilwork in the past, but Verkligheten is an instant must-have. The patience within the speed and precision of the entire album provides a stark but interwoven contrast that builds throughout the album. In most other years, this album would have landed much higher on most charts, but still an excellent contribution from Soilwork that deserves to be recognized.
7. Moon Tooth – Crux (Pure Noise Records)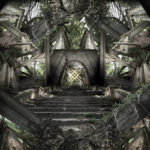 Have to hear: "Trust"
I first heard "Trust" on my XM and it made me stop in the driveway before entering the garage and losing signal. The first single from Crux has horns, funk, a low end that just rattles away, and a singer that just defies all musical logic. To be honest I probably laughed and thought "What in the hell was that?!?", but I knew I couldn't wait to hear it again. Shortly after connecting with the band, they blessed me with an advance copy. It is easily the some of the most individual and self-contained metal music I have ever heard. The musicianship showcases complexity in writing and playing while also delivering the punch of a metal record. It is anything but normal and predictable. One of the high-risers of the year, Moon Tooth is set to launch into the next stratosphere as a band.
6. Jinjer – Macro (Napalm Records)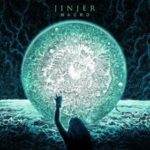 Have to hear: "Noah"
If you have not heard or heard of Jinjer yet, that needs to end now. My wonderful 11-year-old son is "exposed" to all kinds of music, but nothing has caught his attention like Jinjer. He's not alone. The djent-infused metalliers from Ukraine continue to climb the mountain to the throne of one of the best metal acts in the world. Not to make a big deal out of a female-led metal band, because we all know of plenty, but Tatiana Shmailyuk is pushing Maria Brink (In This Moment) for the mantle of most dynamic frontwoman. Her singing ability is excellent, but my god, the growl. It sets her above the rest and gives Jinjer an edge that is just absolutely brutal. Hop on this train before it leaves the station.
5. Druids –

Monument

(Independent)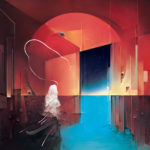 Have to hear: "Iron Healer"
Mastodon and Red Fang have a kid. In Iowa. Druids. That descriptor alone would get me to check out Monument, but you are not me, so I will do my due diligence. I, as many of us in the metal world do, pride ourselves on finding that one record that our buddies haven't. And that find will define you for weeks and months to come if it is deemed worthy. Druids' Monument is my crowning achievement in that category for 2019. I'm embarrassed to say I haven't heard them prior to this year, but I will do my damnedest to make sure no one else makes that mistake. Insanely heavy for a three-piece (yes, immediately think High on Fire heavy, and answer that question with a yes) Druids knocked out five songs that pound away lyrically and musically for what seems like days. Oh does it drop and get down and dirty. It is just damn, damn good music.
4. Green Lung – Woodland Rites (Kozmik Artifactz)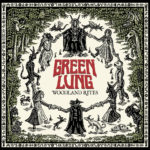 Have to hear: "May Queen"
Some things you have to hear or see to believe. If someone had handed me a copy of Green Lung's Woodland Rites and told me it was their debut album, after listening to half of the record, I would have called bullshit. There is no effing way a band can throw an album like that down out of the gates. Especially not with the lyrics, vocals, guitar work, and especially the solos that are ever-present throughout. And I would have been wrong. Green Lung put out the most impressive opening salvo I have heard since Stone Temple Pilots' Core (an instant classic IMO). It is overwhelmingly mesmerizing. The production value is impeccable. Heavy rock at its finest. If not for the heavy hitters in the rest of the lineup, I would have easily considered this the Album of the Year.
3. Opeth – In Cauda Venenum (Nuclear Blast)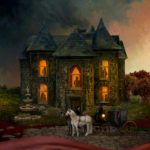 Have to hear: "Next of Kin"
When it is all said and done, Opeth will most likely be described as a metal Rush for the ages. Record after record continues to deliver in ways unimagined. In Cauda Venenum is certainly more progressive and dense than their previous two releases, a welcome return to the heavier sounds of old. Truth be told, Opeth just continues to evolve in ways that are just beyond the capabilities of most any other band. The Sorceress and Pale Communion were both excellent albums, but ICV moved the needle back toward some of the heavier sounds of the past. Akerfeldt and Co. continuously impress and evolve, and In Cauda Venenum is just the next step in cementing their place in prog lore.
2. Lord Dying – Mysterium Tremendum (eOne)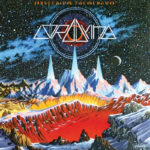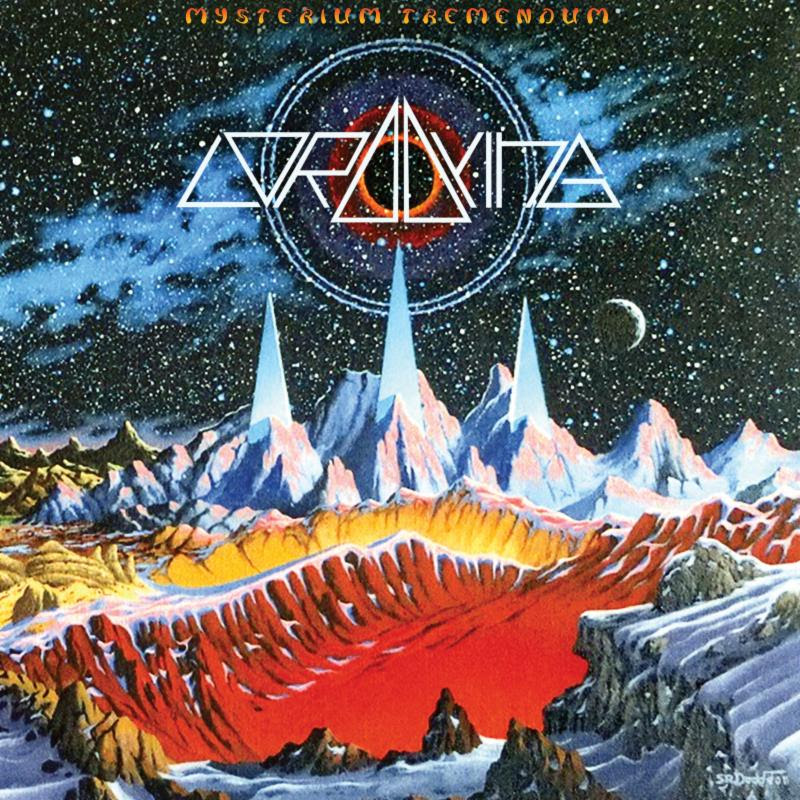 Have to hear: "Nearing the End of the Curling Worm"
I have had the pleasure of seeing Lord Dying in person. They have a sound and stage presence that is shocking at first. Some big dudes playing some serious guitar licks and heavy ones at that left me impressed and ready to explore more of their catalogue. Little did I know where that would lead. I honestly had to double check the release date of Mysterium Tremendum. I have listened to this album so much I didn't think it was possible that it was a candidate for 2019. I am so glad I was wrong. I imagine bands usually feel like they have a great record whenever they complete their work, but there is no way Chris Evans and Erik Olson didn't walk around Portland after finishing their latest album knowing it was an absolute ripper. From beginning to end, solo after solo, bridge after interlude after complete feel reversal, Lord Dying birthed a true "terrible mystery" in 2019. It is their crowning achievement to date and will be exceedingly difficult to surpass on every level.
1. Tool – Fear Inoculum (Volcano Entertainment, RCA Records)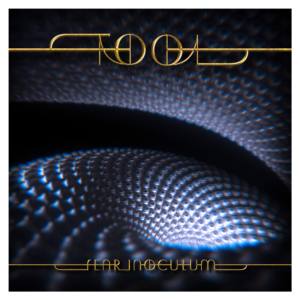 Have to hear: It all. In one sitting.
On the ever-expanding list of things that I have been fortunate enough to do or accomplish that I never, ever thought would happen, writing the following paragraph would be right up near the top. I did not write the review for Tool's Fear Inoculum for Metal Nation for a myriad of reasons. I knew it would be difficult to remain objective and I was scared to death of what I would hear. Tool is my band. That's it. There will never be another group that captures what I believe to be my essence, pain, joy, confusion, curiosity, and overall experience of this life. So as I began to peel back the layers of Tool's latest effort, I found myself overwhelmed with a sense of accomplishment, pride, and well-deserved righteousness from Maynard J. Keenan, Adam Jones, Justin Chancellor, and Danny Carey. Fear Inoculum, simply put, would be impossible for any other band to pull off. It is the summation of year after year of angst and frustration as well as ever-evolving talents that will never be seen again. Combine that with the agonizing thirteen year wait that preceded the August 2019 release and most bands, much less most people in general, would have packed up and left in the last decade. Instead, Tool firmly planted itself as the greatest "underground" band of all time. Legions upon legions of fans pushed Tool songs into the top 10 of every streaming music provider within days, DAYS, of their catalogue being released. Accompany that with an album that is the pinnacle summation of their collective talents and you have the best record of 2019. You could make an argument for Fear Inoculum being the best record they have made, and I would stand down, weapon out and belly in. Tool became invincible in 2019 with Fear Inoculum, my choice for Album of the Year.