BPMD – American Made
Label: Napalm Records
Release Date: June 12, 2020
If we're being honest, 2020 has been an absolute shitshow for just about everyone but the one percenters. This is one of the reason's that BPMD's debut album, American Made, is a party for the ears and a respite from our daily angst. The band consists of Metal Allegiance rhythm section Mark Menghi and Mike Portnoy, guitarist Phil Demmel (Violence, ex-Machine Head), and the blistering vocal onslaught of Overkill's Bobby 'Blitz' Ellsworth. These guys like to have fun and they have great respect for our rock and roll forefathers.
American Made is a collection of classic anthems, revitalized and given a jolt of metal adrenaline. Normally, I wouldn't waste time writing a review about an album of cover songs, but right now, this record is just what the doctor ordered. It provides a sense of comfort in a time when everything seems uncertain. When all else fails, great riffs always get the blood pumping and make you feel fanfuckingtastic.
Menghi, who also spearheaded Metal Allegiance, brought this stellar line-up together. He told Ellsworth to grab his shinebox, and tabbed Demmel to handle the dirty work. Once he got Portnoy to sign on, the quartet set up shop in the drummer's Pennsylvania studio where each picked two 70s classics to cover. Portnoy chose the album's first two numbers from Ted Nugent and Aerosmith. Menghi tabbed old school Lynyrd Skynyrd and ZZ Top, while Demmel picked a Van Halen deep cut and an obscure Blue Oyster Cult track. Blitz dug into more esoteric numbers by Mountain and Cactus.
The boys open the album with their spin on Nugent's "Wang Dang Sweet Poontang". Not surprisingly Demmel's ripsaw guitars and the rib-cracking rhythms of Menghi and Portnoy take the song to a level Uncle Ted could only admire. Vocally, Blitz kicks the song right in the nuts and makes no apologies.
A raucous rendering of, "Toys in the Attic" follows. BPMD make Aerosmith sound ballsier than the Beantown boys ever aspired to. Ellsworth handles Steven Tyler's vocal melodies as if he'd been singing it his whole life. His delivery gives it something of a punkish bite. Demmel deftly maneuvers the fretwork to encompass two guitar parts in one.
American Made's first left turn is the band's take on the old Willie Dixon number, "Evil". BPMD delivers their version of the Cactus rendtion from 1971's Restrictions album. The song has something of a Led Zeppelin on steroids feel to it.
ZZ Top's "Beer Drinkers and Hellraisers" hits hard with its bluesy swagger and groove-laden attitude. Demmel's fretwork pays due homage to the master, Billy Gibbons, while injecting his own personality. The band keeps it down south for its own devilish rendition of Lynyrd Skynyrd's "Saturday Night Special". The muscular guitars and Blitz's vocal delivery make it infinitely more menacing then the 1975 original. You can feel Menghi's bass in your bones.
BPMD head back to Blue Oyster Cult's 1975 gem Agents of Fortune for "Tattoo Vampire". If there is any song on this record where Ellsworth really puts his Overkill stamp on something, this is it. Psychedelic punk on a weekend bender. Portnoy and Menghi crush it. That punk groove bleeds over into the next cut as Demmel unleashes his inner Eddie on a cover of the Van Halen deep cut, "D.O.A."
Leslie West gets a tribute as the band ramps up Mountain's "Never in My Life". Plenty of grit and groove drive this one forward, and Demmel gets his six-string strut on. Portnoy stands out here as well. The two tracks the band chose together are the James Gang classic "Walk Away" and the Grand Funk Railroad anthem, "We're an American Band".
Tribute albums are nothing new, but BPMD bring something special to the table with American Made. What stands out most is the sense of respect for the original songs and the undercurrent of fun the guys had recording it. If there was ever a time for some vintage ear candy reimagined, 2020 is it. None of these guys are doing it for the money, but rather the sheer love of the music they grew up with, and that resonates through every track. Hell bent and heavy, BPMD serve up a slab of fist-pumping nostalgia on American Made, worthy of cranking to 11.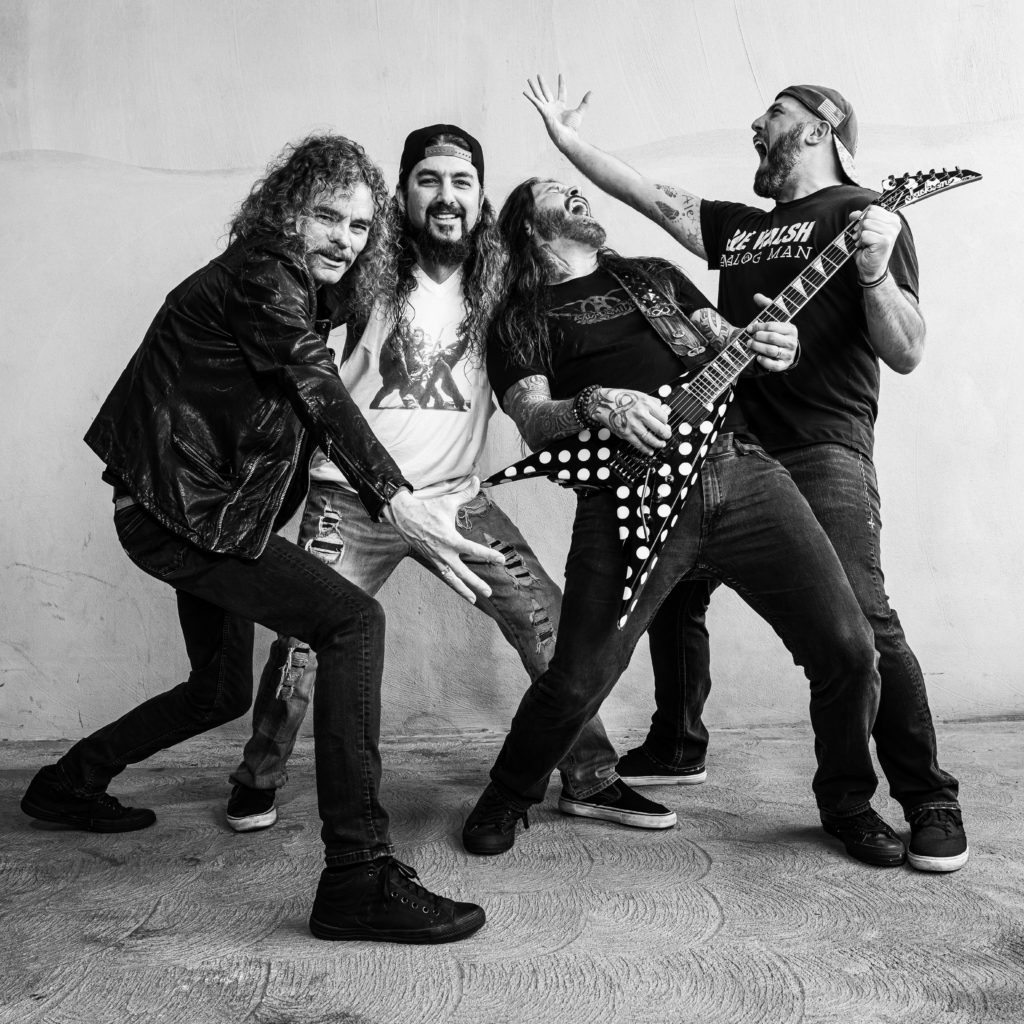 Connect with BPMD Online: