SCHAMMASCH Release Second Single From 'Hearts Of No Light'
Hearts Of No Light to be released via Prosthetic Records on November 8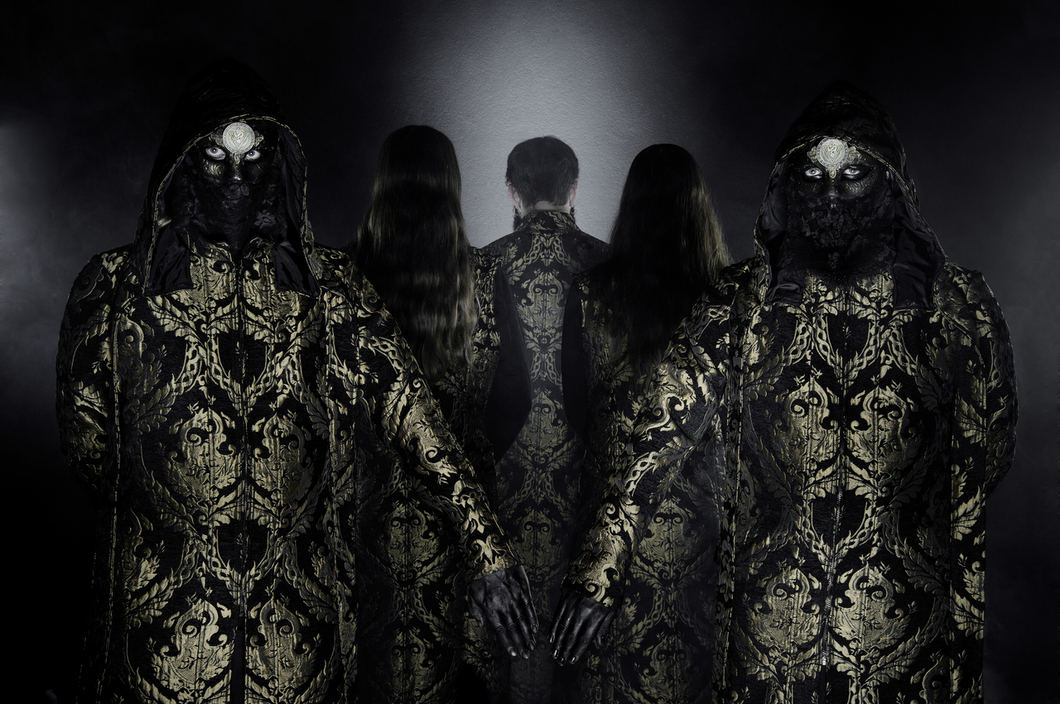 Today, Swiss Avant-garde/Black Metal artists Schammasch have released the video for the second track from their upcoming album, Hearts of No Light. Titled "A Paradigm of Beauty", the track is available on all streaming services now, whilst the video is premiering exclusively via Decibel Magazine.  Hearts Of No Light is released via Prosthetic Records on November 8.
Of the track, Schammasch mastermind, C.S.R comments:
""A Paradigm Of Beauty", to me, is the most abstract piece I've written so far, but at the same time it was the most naturally flowing writing I've ever experienced. I couldn't write anything more honest and natural than that."
The video is published alongside an in-depth interview with C.S.R that discusses the band's visual aesthetic and the path of their creativity. A special Decibel edition of Hearts of No Light is available to purchase HERE in celebration of Schammasch making their U.S debut at this December's Decibel Metal & Beer Festival in Los Angeles.
Following on from the monolithic might of their previous album, Triangle, Hearts Of No Light is presented over nine tracks, and lays its foundation in the heights of their past work. Showcasing their most flowing and organic approach to date – jet-black at its core while vast and expansive in experimentation – Hearts Of No Light presents the boldest statement from Schammasch yet.
WATCH A PARADIGM OF BEAUTY AT DECIBEL MAGAZINE HERE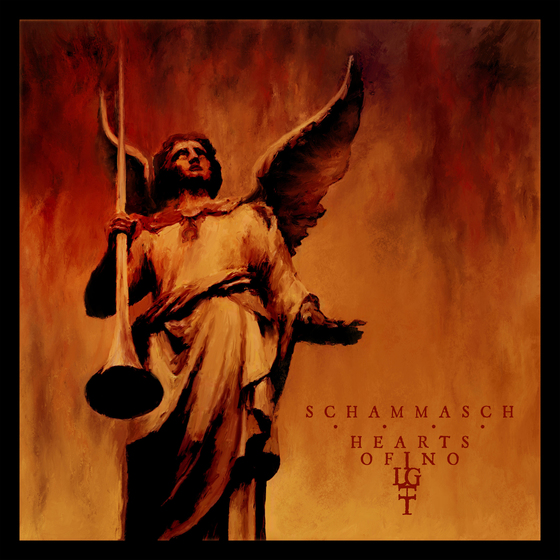 Hearts of No Light track list
Winds That Pierce The Silence
Ego Sum Omega
A Bridge Ablaze
Qadmon's Heir
Rays Like Razors
I Burn Within You
A Paradigm Of Beauty
Katabasis
Innermost, Lowermost Abyss
Hearts Of No Light is available now for pre-order, including exclusive limited vinyl colours and t-shirt bundles.
Pre-order Hearts Of No Light HERE.
Hearts Of No Light celebrates and showcases artistic collaboration with appearances from classical pianist Lillian Liu, which added new dimensions to two pieces on the album. "I Burn With You" features lyrical / vocal guest Aldrahn (formerly Dødheimsgard / Thorns). Visionary visual artist and musician Dehn Sora (Treha Sektori, Throane, Ovtrenoir) also contributes to the sprawling final track "Innermost, Lowermost Abyss".
Hearts Of No Light features artwork by C.S.R / SAROS Collective and photography by renowned photographer Ester Segarra. The vinyl will be presented as a double gatefold LP in several variants and the CD will be a housed in a 6 panel digi-pak.
ICYMI:
In Sept , Schammasch released a video for the single "Rays Like Razors" which can be viewed below:
Schammasch Live Shows:
08 November 2019 – Sommercasino, Basel, CH
14 December 2019 – Decibel Metal & Beer Festival, Los Angeles, CA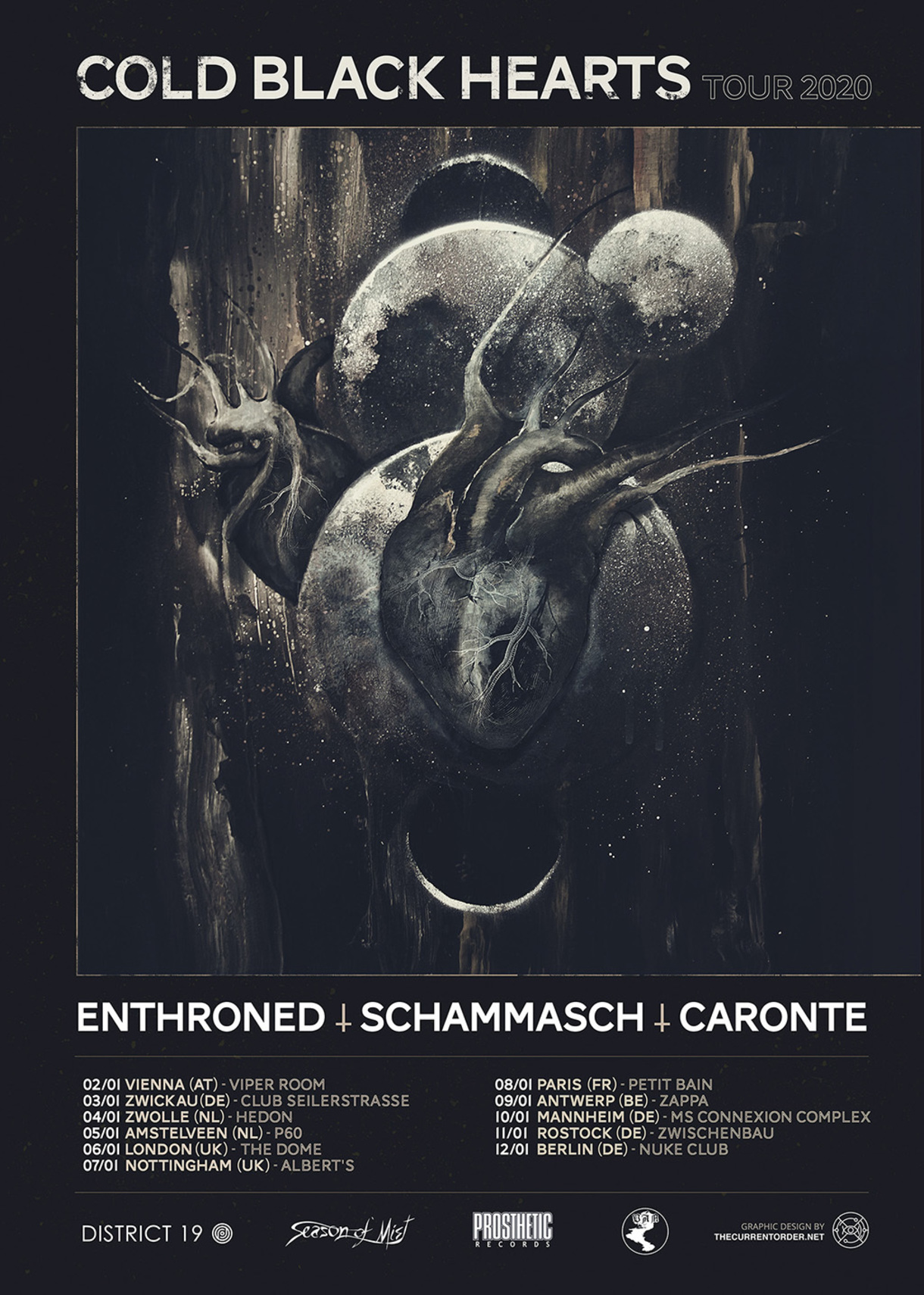 Cold Black Hearts Tour 2020
02 January 2020 – Viper Room, Vienna, AT
03 January 2020 – Club Seilerstraße, Zwickau, DE
04 January 2020 – Hedon, Zwolle, NL
05 January 2020 – P60, Amstelveen, NL
06 January 2020 – The Dome, London, UK
07 January 2020 – Albert's, Nottingham, UK
08 January 2020 – Petit Bain, Paris, FR
09 January 2020 – Zappa, Antwerp, BE
10 January 2020 – MS Connexion Complex, Mannheim, DE
11 January 2020 – Zwischenbau, Rostock, DE
12 January 2020 – Nuke Club, Berlin, DE
For more information on SCHAMMASCH, please visit the following:
https://www.facebook.com/schammasch