Danish metallers CABAL have released new single "Tongues", with an accompanying video shot at Copenhell Festival 2019, in the band's home town Copenhagen, Denmark. "Tongues" is the first taste of what to expect from the next CABAL album, which will be released in 2020.
Watch the video of "Tongues" live from Copenhell Festival 2019 below:
Stream and download "Tongues" HERE
The band have also announced their first ever US tour in February supporting Ingested, see poster below for full dates.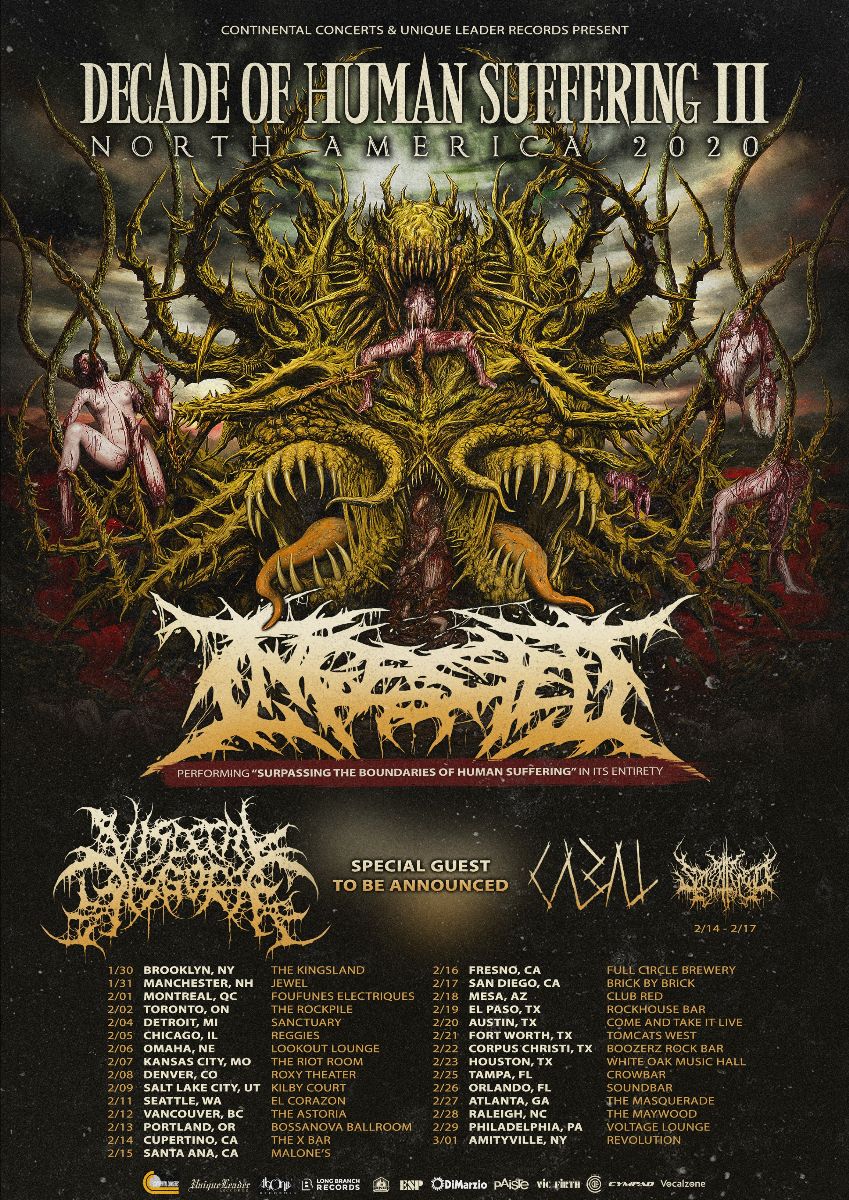 CABAL are one of the most brutal and promising heavy acts hailing from Copenhagen, Denmark. The band aim to create a visceral and doom-laden atmosphere throughout both their music and visual expression. The production is crystal clear, whilst the songs draw a lot of inspirations from everything from black and death metal to djent and hardcore.
After the success of their self-released debut EP Purge in 2016, the band signed with Long Branch Records and released their first full-length Mark Of Rot in 2018. New material is just around the corner and 2020 will see CABAL bring their next wave of darkness to the world.
CABAL LINE-UP
Andreas Bjulver Paarup – Vocals
Chris Kreutzfeldt – Guitars
Arsalan Sakhi – Guitars
Malthe Strøyer Sørensen – Bass
Nikolaj Kaae Kirk – Drums
For more information on CABAL, please visit:
https://www.facebook.com/cabalcph