Owl Company is a stoner rock/rock back originating out of Brazil who have quickly become a favorite of mine. They started their journey in 2015 and include members: Enrico Minelli as vocalist, Felipe Ruiz and Bruno Solera on guitars, Fabio Yamamoto on bass, and Thiago Biasoli on drums. Their first album, Horizon, came out July 14th, 2017. They are about to release their second album, Iris, on November 9th, 2019. While they are a new band, they are quickly turning some heads and impressing the world with their aggressive riffs, catchy choruses, and frequent melody changes. Enrico's voice has the stoner rocker edge that is a big indication of what type of music you are listening to, but then, when they break into the chorus, his voice changes into this insane melodic singing. They are a force to be reckoned with in their respective genre. Actually, they are a force to be reckoned with in the whole music world. I had a chance to chat with Felipe, the guitarist of Owl Company, to talk about their history, upcoming album, and everything in between.
 Tell us about the history of Owl Company and what your vision is?
The band was founded in late 2013 by myself with Enrico. In that time he had another band and used to live in Los Angeles. So then we arranged a few songs together online. In the between I met Thiago and the first lineup was done for us to record our first EP Chapter 1 released in 2015."
What is the origin of the name Owl Company?
In the beginning the band used to be Owl Co. With the abbreviation. That's why in Portuguese sounds like 'alcohol' when you say it. But then some notes started to appear with the whole name Owl Company. Then we just adopted this one."
What do you feel has been your biggest challenge thus far?
It's always a challenge to unite 4 or 5 fellows totally inside the project and able to live for the music, deliver all the sweat and blood to this. So I think this is the best thing about this band. The commitment of everyone to the band."
That's great everyone is on the same page. What do you feel your ultimate direction is?
I really hope this new album can reach the fans of the good rock n roll. And to play as much as we can everywhere spreading our music. I'm absolutely happy with the results of this new record.
Who did you work with on the Iris?
Last year we met our producer Matt Wallace (Faith No More, 3 Doors Down, Maroon 5) when we went there to play at the Viper Room venue in L.A. So we recorded one single with him called 'Pieces' that was released earlier this year. After that we started a beautiful friendship with him and asked him to work on the post production of Iris, our following record, and the result was amazing!"
I have to agree! It has a little bit of a different feel from Horizon, your first album. Tell me what you wanted to do to evolve the band after Horizon and going into Iris?
Well, the first songs on this new one just came with this evolvement naturally. We always loved melodic and catchy choruses. I think that makes you remember the main melody and start singing after listening. That's a good composition to me. And then we blended with the rage of guitar riffs and stuff, there you go.'
'One Last Time' is extremely catchy. I've been singing it in my head for about a week now.
Oh that's really good to know! So the song accomplished its mission!
Yes it did. It has quickly become a favorite. Tell me more about Iris. I know you guys signed with Eclipse Records for it.
Well, some of these songs we already had last year during the trip to L.A. And we realized we had something special there. So when we met Matt, we decided we wanted to record these ones as soon as we could. And with the recording of 'Pieces' we met Chris Poland of Eclipse Records that offered a good deal for us to release Iris."
What a great match-up on all parts! What do you feel is the best song you guys have made and why?
It's an injustice to pick only one song. (laughs) The whole album has an energy.. you have to listen to it to choose yours. By the way, which one is yours?
'One Last Time' on Iris. 'Riddles"'on Horizon. But I have many. Both are amazing albums in their own respect. I really dig 'Caged Emotions' too. I guess I can't choose. Who inspired you to pick the guitar up?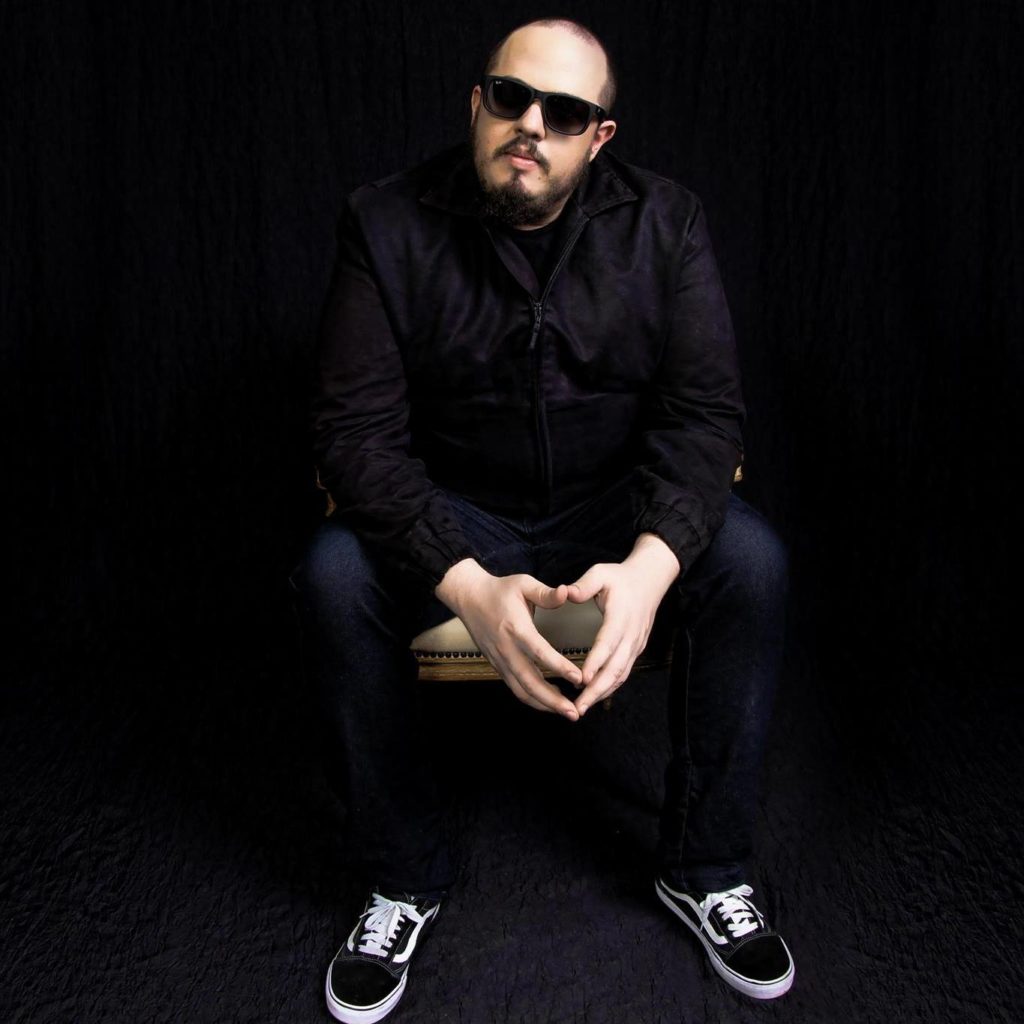 Mainly Jimmy Page, Tony Iommi, David Gilmour and George Harrison were the masters to me.
Those are some incredible guitarists! Tell me about your gear.
Well, I'm really basic on the guitar sound. I love and I'm a totally Gibson guy. Les Paul's and SGs are always on my rig. Recently I got an ES335 and I'm loving everything about this guitar. For the amps Marshall's, Soldano's and Friedman's heads are my favorites, as Vox for the clean tones too. On my pedalboard I always change things but some pedals are always there, like the Bogner Ecstasy blue and red, Fulltone Clyde Cry Baby and TC Electronic Flashback Delay.'
That's quite the mix. Do you guys have a lyrical "theme" you stick to? Or is it just what Enrico is feeling at the moment?
Enrico is the poet of the band. On Horizon he just tells some real stories about his dad. Stories about the second world war he has passed through. He is 92 years old now and passed through a lot like digging himself in the snow to escape from the German bombs. On Iris is mainly about things he thinks about lately on his life.
He is a story teller and deep thinker. If you could play any other kind of music, what would it be?
Sometimes I play some soul and blues with a friend at some pubs and bars.
What are your musical influences?
Rock, heavy rock, soul, blues and a bit of jazz too.
Any bands in particular? Or artists?
Oh lots..from Slayer to Sinatra, from Led Zeppelin to Johnny Cash. From Clutch to Stevie Wonder.
That's about as diverse as it gets. If you had one message to give to your fans, what would it be?
I would like to say them that rock is all about soul and giving.. when you're okay with your feelings then everything is okay in music. Hope to reach everybody on the road pretty soon!
That's beautifully said. How can people get a hold of your music?
They can listen and follow us on all social media by @owlcoband on spotify, deezer, google play, itunes. Just look for Owl Company.
Perfect. The age we are means we grew up heavily influenced by the 90's era. What's your favorite 90's song?
Ohh, I have lots… but I really dig into 'Say Hello 2 Heaven'."
That song makes me cry, don't tell anyone though.
Oh I totally understand
Okay one more question? Teach me something I don't know.
Never put the salt mixed with butter before the corn pops!
Hahahaha brilliant!
Make sure you check out Owl Company's upcoming album Iris which releases on November 9, 2018. Their first album, Horizon, is available now.