FABIENNE ERNI Seeks to Make an Interactive World with ILLUMISHADE Project
Debut album out this spring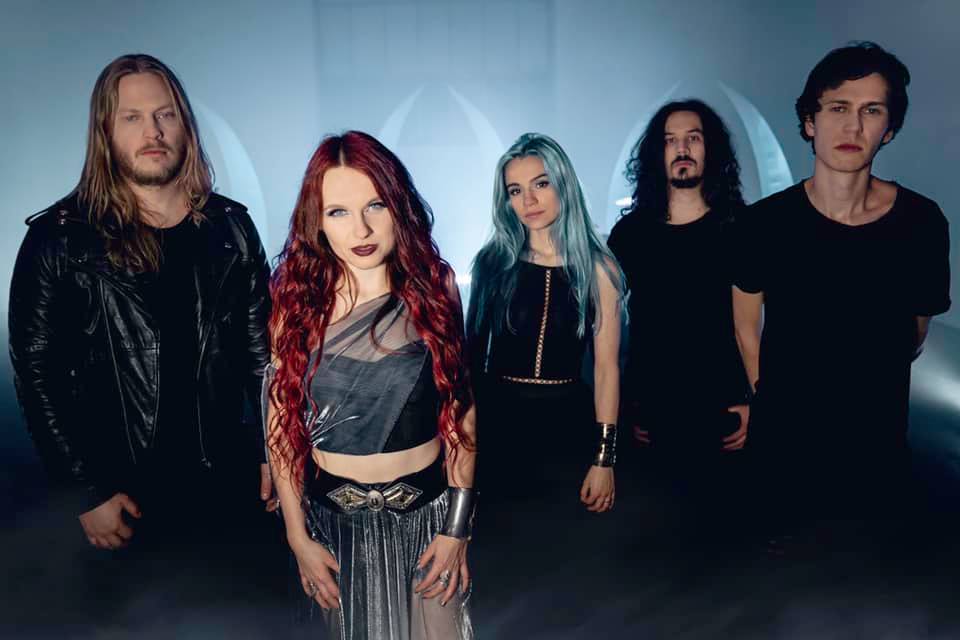 Teaming up with fellow Eluveitie member Jonas Wolf, singer Fabienne Erni's new band Illumishade's debut album is just around the corner. Illumishade are taking their world building so seriously they're working with a dedicated concept writer to flesh out their story and setting, and she wants listeners to really feel a part of their creation.
Speaking to Metal Empire's RJ Bayley Fabienne said:
"We wanted to create a world, an album, that people can dive into not only musically but also storywise."
The Illumishade story is hung around the idea of Guardians who must protect the heart of their world. Each Illumishade band member represents one of these Guardians who each belong to a separate tribe with its own attributes. The album chronicles the last of these Guardians as the world is ending around them.
Fabienne continued:
"For example we have this quiz, where people can answer questions and see what tribe they belong to. I love these interactive things. It's on our homepage; illumishade.ch. The quiz is deeply involved and goes far beyond what you're probably expecting this kind of thing to be, really probing into who you are as a person and posing some thought-provoking questions."

"We plan to have more interactive stuff," Fabienne said. "We already have some ideas about what the next album could be about. I mean, [this is] the world's end. We cannot stop when the world is going under."
You can listen to RJ's full interview with Fabienne below:

Check out the single "World's End" below: 
In November, 2019 Eluveitie members Fabienne Erni and Jonas Wolf announced that they would release a concept album in spring 2020. Erni and Wolf are releasing the album without any support from a record label, therefore they have launched a crowdfunding campaign to help cover the costs. But, of course, there's a an amazing team of talented professionals helping them reach their vision.
For more information on ILLUMISHADE, please visit: 
https://www.facebook.com/illumishade
https://www.instagram.com/illumishade_official
Metal Empire is broadcast on Metal Nation Radio Wednesdays 1300 GMT/0800 ET/1400 CET and repeated Saturdays 2300 GMT/1800 ET/0000 CET.