In Photos: DOROTHY descends to deliver raw, bluesy performance
Olympic Venue - Boise - February 27, 2018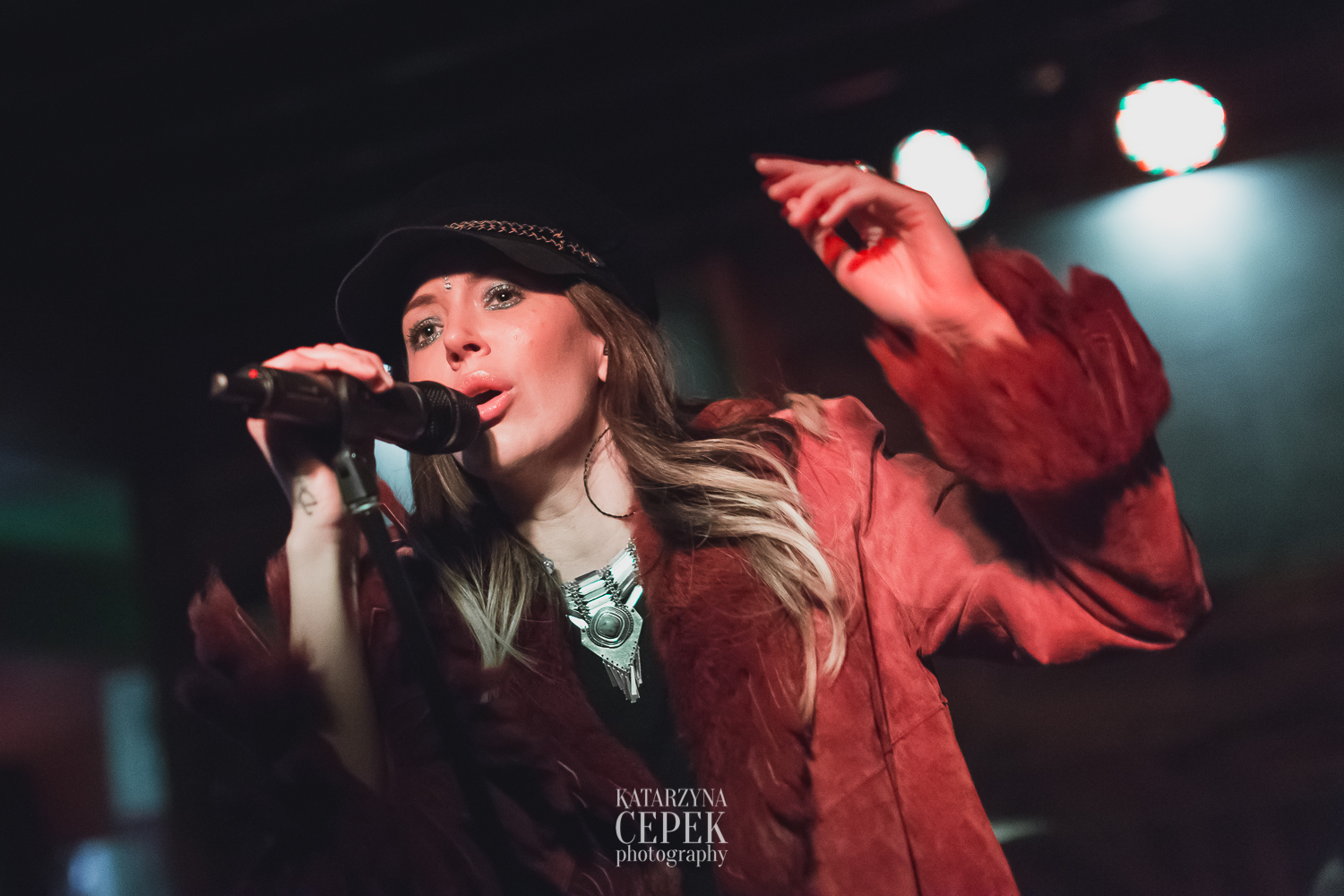 This month, SoCal hard rock outfit, Dorothy is on the road in support of its sophomore release, 28 Days in the Valley. The album maintains the edge of its 2016 predecessor Rockisdead, while digging deeper than ever to create the band's most raw and visceral recording yet. Linda Perry (P!nk, Christina Aguilera, Gwen Stefani) produced, engineered, and co-wrote 28 Days in the Valley, which will be released March 16 through Roc Nation. Pre-order the album here.
On Tuesday, February 27, 2018, Dorothy rolled into Boise, Idaho on its Freedom Tour 2018 and packed the Olympic Venue for a sweaty night of bluesy, emotional, and heavy rock and roll. The band performed tracks off both albums as well as its one-off single, "Down to the Bottom." The set leaned slightly toward 28 Days in the Valley, performing the tracks "White Butterfly," "Who Do you Love," Black Tar and Nicotine," and "Flawless."  Rockisdead received its due in the form of "Raise Hell," "After Midnight," and "Whiskey Fever."
Vocalist Dorothy Martin as a captivating and engaging vocalist who recalls classic vocalists like Grace Slick and Janis Joplin as well as her contemporaries, Lzzy Hale (Halestorm) and Emily Armstrong (Dead Sara). Martin, along with guitarist Nick Maybury, guitarist Leroy Wulfmeier, bassist Eliot Lorango, and drummer Jason Ganberg, delighted the crowd with an intense and memorable set.
Photographer Katarzyna Cepek was on hand to capture a bit of the evening, despite a lack of lighting.
The band will be on its current stretch through March. Find all the band's tour dates HERE.