Rising Michigan metalcore band Heart Of Jordan has released an intense new video for the track "Echoes Still Remain" from their self-titled debut album.
Watch "Echoes Still Remain" below:
Directed by Scott VanGilder, Josiah Wood and Heart Of Jordan, "Echoes Still Remain" was filmed and edited by Scott VanGilder and Josiah Wood and serves as a sort of prequel – and sequel – to the album's first video for "Deny."
Says guitarist Elijah White,
"Lyrically, the song is about the struggles of trying to help an addict stop the vicious cycle of addiction. Visually, the torture scenes of the video represent a prequel to our "Deny" music video story line, using the metaphor of torture to articulate the songs message. Also, the beginning of the video shows a bit of a sequel to the"Deny" story, letting the viewer know there is more story to tell. P.S. Look out for the plot twist at the end!"
Watch the music video for "Deny" below:
From their humble beginnings in a dingy attic making rough demos on a trusty outdated tablet, Heart Of Jordan is becoming the next hopeful to stand out in the often over-saturated, cookie-cutter metal and hard rock world. In just two years, Heart Of Jordan has quickly garnered international attention through fierce social media campaigns and DIY tactics that would make the most diehard indie band proud. And in this short time frame, they have wasted no time making their mark on the live scene, having the honor of sharing the stage with many national touring acts such as 36 Crazyfists, Vyces, The Veer Union, Whitchapel and Lorna Shore, among others.
About the Debut Album:
Recorded by acclaimed producer Josh Schroeder (King 810, For The Fallen Dreams),  Heart Of Jordan's debut album is a raw and modern twist on the early 2000s era metalcore sound, while drawing from diverse influences like anthemic '80s metal, dirty '90s grunge and heavyweight hard rock giants. From the powerful emotion of the song "Eye" and the minacious groove of "Deaf Ears" and "Throne Alone" to the soaring choruses of "Echoes Still Remain," Heart Of Jordan has established a signature sound through simplicity and ingenious song writing that resonates with a broad audience, all while embracing the integrity and devotion to their creative vision.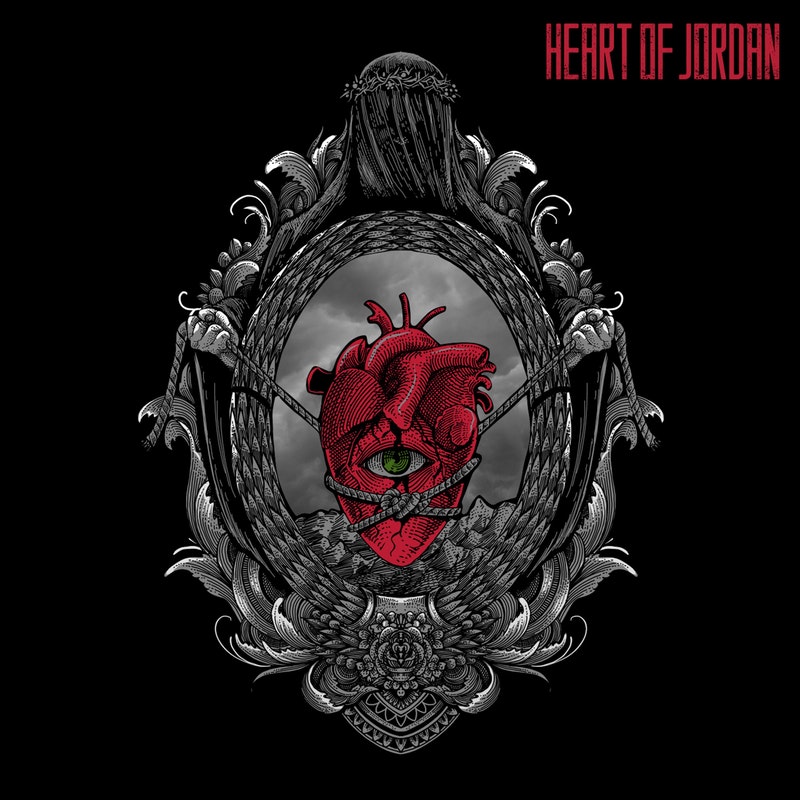 Heart Of Jordan Track-listing:
Throne Alone
Shade
No Escape
Schizo
Deny
Eye
Your Vengeance
Deaf Ears
Echoes Still Remain
Enslaved
Heart Of Jordan's debut S/T album is available via all digital retailers. For a full list of retailers and links, visit HERE.
Heart Of Jordan Tour Dates:
11/23 – Jackson, MI @ The Foundry
12/21 – Flint, MI @ The Machine Shop
1/17 – Lansing, MI @ The Loft
For more information on HEART OF JORDAN, please visit: