ALL THAT REMAINS Announce New Album, Drop New Song 'F**k Love'
New album 'Victim of the new Disease' out November 9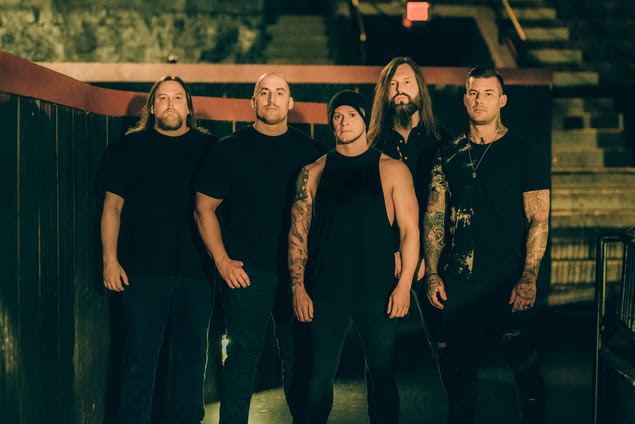 Clinging to airtight songcraft, knifepoint precise metallic instrumentation, and stadium-size hard rock hooks, All That Remains are cutting right to the chase on their ninth full-length album Victim of the New Disease. The album arrives on November 9 via Fearless Records.
The quintet— Philip Labonte [lead vocals], Oli Herbert [lead guitar], Mike Martin [rhythm guitar], Jason Costa [drums], and Aaron Patrick [bass, backing vocals]— has shared the punishing and patently pummeling new track "Fuck Love."
The song leaked a week ahead of schedule, with critical gate keepers like MetalSucks enthusing that the track is "easily the heaviest thing they've released in years (maybe ever??)" and Loudwire proclaiming that it's a "straight-forward brutalizer centered around a beefy pendular rhythm, making it an instant pit-starter when it eventually sees the stage."
Labonte offered this insight into the album, saying,
We decided to throw a curveball… and do the heaviest record since For We Are Many in 2010! It was the perfect way to follow-up Madness, where we did some different styles and songs and even covered a country song. People might've expected something more experimental, but throwing curveballs is what we do."
Victim of the New Disease is available for pre-order here.
The band will also embark on a European tour in December with Sevendust. Dates are below.
VICTIM OF THE NEW DISEASE TRACK LISTING:
1. "Fuck Love"
2. "Everything's Wrong"
3. "Blood I Spill"
4. "Wasteland"
5. "Alone In The Darkness"
6. "Misery In Me"
7. "Broken"
8. "Just Tell Me Something" (Featuring Danny Worsnop)
9. "I Meant What I Said"
10. "Victim of the New Disease"
ALL THAT REMAINS ON TOUR:
WITH SEVENDUST:
12/1 — SOUTHHAMPTON, UK —ENGINE ROOMS
12/2 — LONDON, UK — ELECTRIC BRIXTON
12/4 — MANCHESTER, UK — ACADEMY 2
12/5 — GLASGOW, UK — GARAGE
12/6 — NOTTINGHAM, UK — ROCK CITY
12/7 — BRISTOL, UK — SWX
12/9 — PARIS, FR — GLAZART
12/10 — COLOGNE, DE — LUXOR
12/11 — BERLIN, DE — COLUMBIA THEATER
12/13 — PRAGUE, CZ — MEET FACTORY
12/14 — WROCLAW, PL — FIRLEJ
12/15 — VIENNA, AT — FLEX
12/17 — MUNICH, DE — BACKSTAGE HALLE
12/18 — AARAU, CH — KIFF
12/19 — AMSTERDAM, NL — MELWEG OZ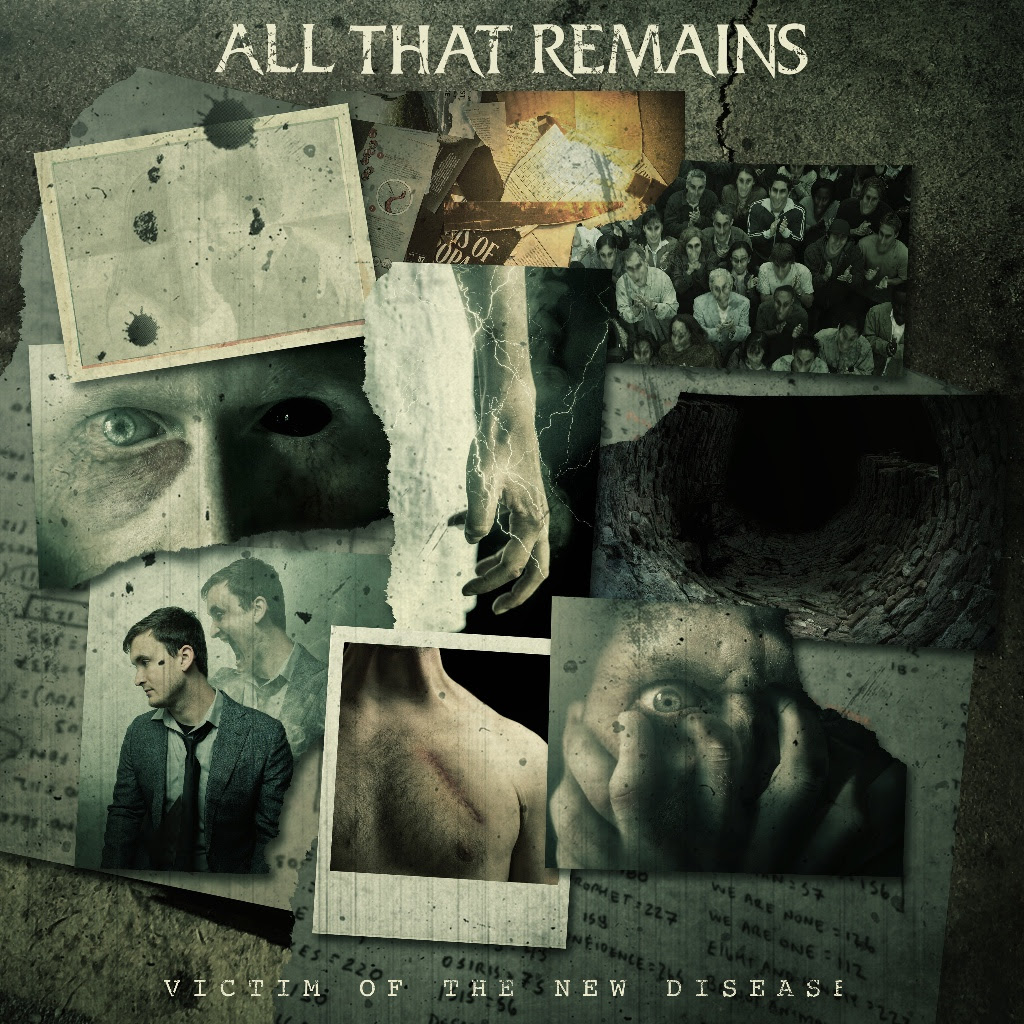 ABOUT ALL THAT REMAINS:
Since their formation in Massachusetts during 1998, All That Remains have built an undeniable legacy upheld by airtight songcraft, knifepoint precise metallic instrumentation, and stadium-size hard rock hooks. As a result, they've outlasted trials, tribulations, and trends to stand tall as as one of this century's most consistent purveyors of heavy music with a bulletproof canon of arena-worthy anthems. All That Remains' discography is highlighted by success at Active Rock including radio hits in the top 10 such as "Two Weeks," "What If I Was Nothing," and their first number one "Stand Up."
The band averages 1 million monthly listeners on Spotify (an unprecedented feat for a metal band in any era), while cumulative sales eclipse 1 million albums worldwide. Not to mention, they've earned five consecutive Top 10 debuts on the Billboard Top Rock Albums Chart and four in the Top 5. Most recently, 2017'sMadness spawned the smash cover of Garth Brooks' "The Thunder Rolls," which trended on VEVO and generated 21 million plus total views and 8 million Spotify streams in under a year's time. In addition to packing houses as a headliner, they've practically burned down the festival stages everywhere from Rock on the Range to Welcome to Rockville.