Old school heavy metal newcomers Burning Witches are set to release their new album Hexenhammer on November 9th. Today, the band have released a teaser for the official music video for the title track of the new album, Hexenhammer.
Watch the teaser video for the title track below:
The full music video will be released on Friday, October 5th, 2018.
Hexenhammer was produced in the Little Creek Studio by the same team as its predecessor: V.O. Pulver (Pro-Pain, Destruction, Nervosa PÄNZER) and Destruction legend Schmier, who also helped and advised as a close friend of the band. The result is a truly brilliant heavy metal album.
Watch and listen to 'Executed' via YouTube below: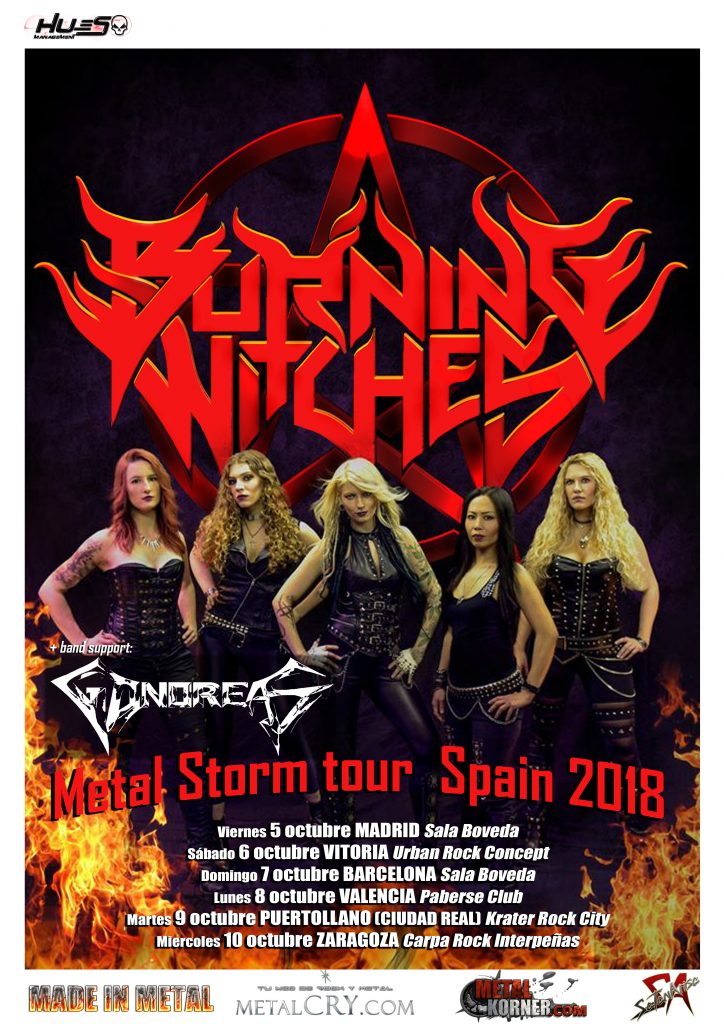 Metal Storm Tour 2018
w/ GONOREAS
05.10. E Madrid – Boveda
06.10. E Vitoria-Gasteiz – Urban Rock Concept
07.10. E Barcelona – Sala Bóveda
08.10. E Valencia – Paberse Club
09.10. E Puertollano (Ciudad Real) – Krater Rock City
10.10. E Zaragoza – Carpa Rock Interpeñas
14. – 21.10. E Mallorca – Full Metal Holiday
Get a look behind the scenes of the recording process and listen to the band reveal the how they came up with the concept for the new album and its artwork HERE
For more information, please visit:
https://www.facebook.com/pg/burningwitches666
Twitter: https://twitter.com/burningwitches
https://www.instagram.com/burningwitchesofficial