Sleep in Heads – On the Air
Label: Noizr
Release Date: March 1, 2018
O

ne of the great things about music is how it can connect you with other moments and other experiences in your life.  Perhaps its a short memory of an event, or an extended memory like when you experience an awesome album for six months, a year, etc.  You get the point.  Well, Ukranian based Sleep In Heads have released their very first album, On the Air, and it might just be my favorite album of 2018 thus far. Let me explain why:

Back when I was a youth in the '90's I listened to a lot of what was termed, 'alternative music.' One such band was London Based, Lush, which had some tunes that were somewhat ethereal in feel.  Sonya's vocals on this album bring me back to that time in my life, which is an awesome feeling. Combine that with tight musicianship, excellent prog writing and top it all off with a violin and you've got an excellent debut album.

Labelled as atmospheric progressive rock, On the Air takes you on a journey from the moment it begins, right to the final ringing notes at the end.  The band consists of Sonya (vocals), Serj (guitars), Natali (violins), Fann (bass), Roman (drums), and derives it's name from the translation of Sonya's name from Ukranian into English, roughly meaning "sleepyhead."

"Pacifying" starts us off on an ambient melody soon joined by Sonya's hypnotic voice, and that violin, oh yes, the violin.  I'm a sucker for a good song, especially when melodies and harmonies are put together in such a way that it dives deep inside of your being.  The song climaxes with a teeth-gritting guitar riff that I can't help but rock my body to. "Pacifying" is said to embody the overall message behind the album, a message of self exploration and discovery.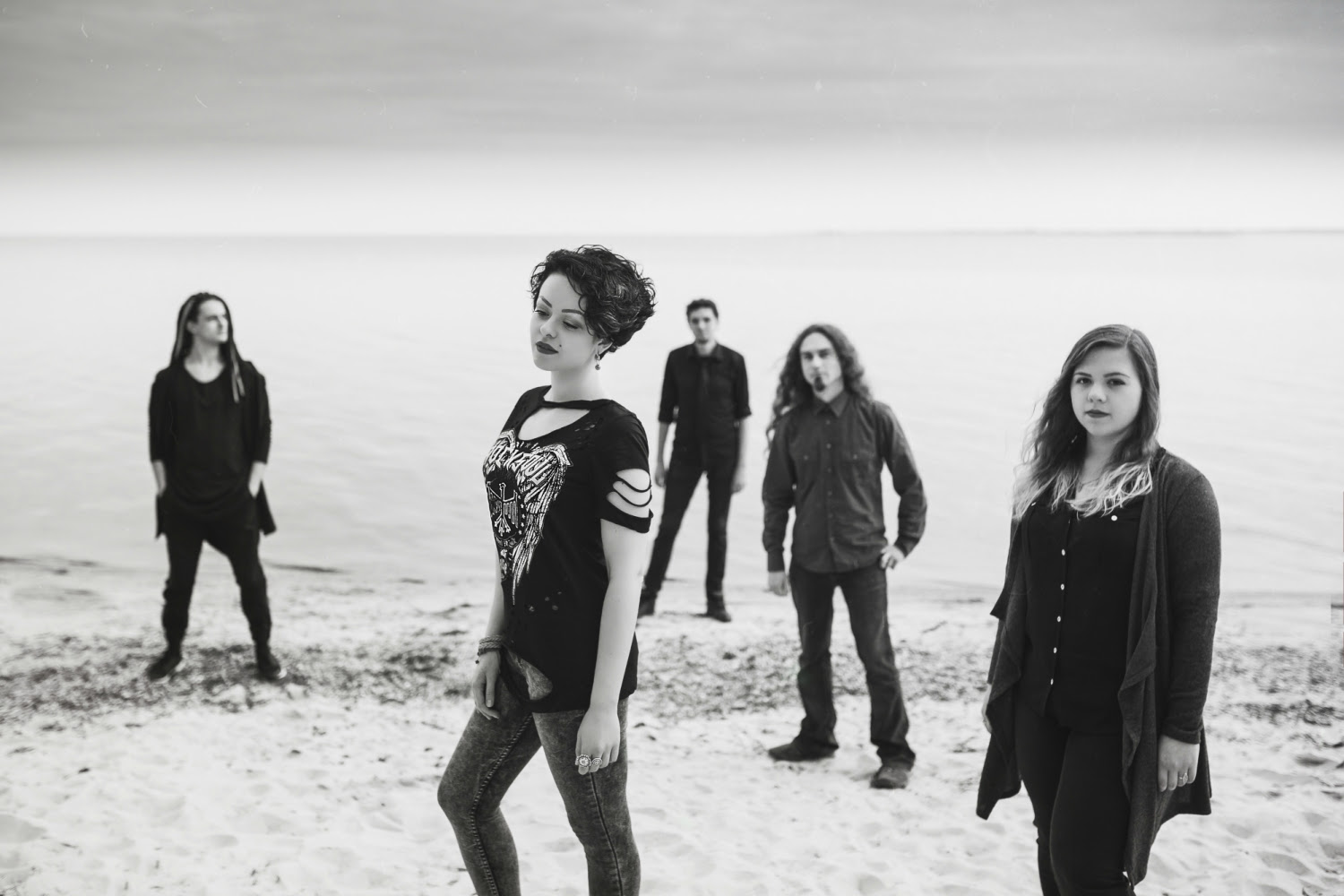 "Deceiver" is a song dealing with the damage that lies and deceit can cause to a person. Clocking in as the shortest song on the album at just under five minutes, "Deceiver" is a great demonstration of the dynamic approach that Sleep In Heads uses when it comes to the melodies in their music.  Starting with a very open rhythm quickly joined by the violin, it moves to a mellow verse.  The chorus kicks it down with a heavy emotive riff and in the middle of the song comes this killer heavy prog moment.
If I were to pick a favorite song on the album, it would have to be "Time Like the Sand" which rivals "Blue Violin" as the heaviest tune on the album, overall.  The theme of the song is the continued greed of society and the desecration and destruction it's caused the world.  A bitter reminder of the importance of awareness of responsibility we all hold.
On the Air is a 40 minute masterpiece of atmospheric proportions.  A complete package of both hard and soft moments, stellar musicianship and writing, and, well, a violin!  Its also worth noting that there is only one song under six and a half minutes, which is a plus in my books.  I have no doubts On the Air will make my best of list come the end of the year.  Its certainly going to be in regular rotation in my playlist for a long time to come.