WILDERUN Interview: Evan Berry Lifts the Veil of Imagination
Vocalist Evan Berry gets candid about Wilderun's music, future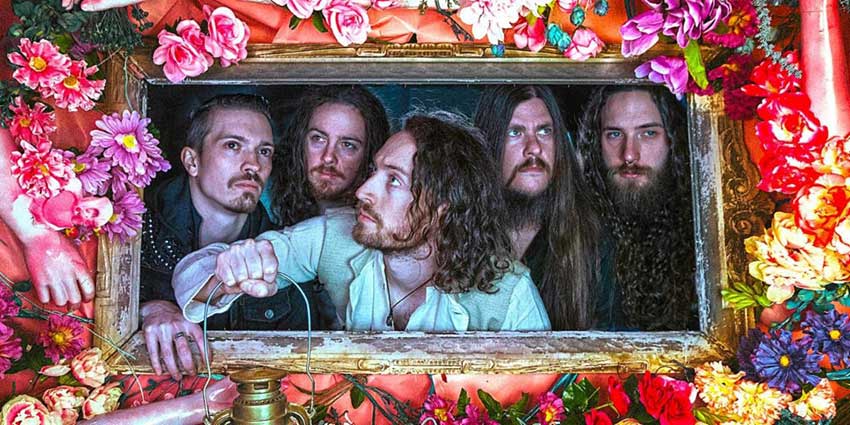 One of my favorite discoveries of the last year has been Boston's Wilderun. The band's self-released its third album, Veil of Imagination in November 2019, and despite the late hour still landed on many year end lists. The group ignited an underground flame with its 2012 debut Olden Tales & Deathly Trails and its subsequent sophomore effort, 2018's Sleep at the Edge of the Earth. Both records were rooted in symphonic folk metal with progressive and death metal flourishes. With Veil of Imagination, the band brought it all to the next level, with grander songs and more concise orchestrations. If legendary film composer John Williams (Star Wars, Jaws, Harry Potter) had been born a metalhead, this would be his band. As I noted in my recent review, the album showcases "massive breadth, equally chaotic yet contained, full of expansive beauty and dark brutality." Dynamism and diversity are two more words that should be added as well. Fans of early Opeth (think Blackwater Park and Ghost Reveries) should immediately embrace Wilderun's style and sound. They will also find much to love in vocalist Evan Berry's voice which has drawn frequent comparisons to that of Mikael Akerfeldt.
Century Media recently signed the quintet to re-issue Veil of Imagination, which will be released on August 7. Fans who already own the record will want to get the new release as it also features a brilliant cover of Iron Maiden's "Seventh Son of a Seventh Son" reimagined in Wilderun's signature sound. While Century Media hails the band as a melodic death metal band, ala Opeth, that label does them serious injustice. While they admittedly have some of those influences, there is simply so much more going on across Veil of Imagination that one must invest themselves into a full listen to begin to understand the grandiosity and genius of it. That may sound like hyperbole, but I promise if you take the journey you'll likely agree.
Berry founded Wilderun as far back as 2008, but it did not come to fruition as a band until 2012 with the additions of Dan Müller (bass, orchestrations), Jon Teachey (drums), and  Wayne Ingram (guitars, keyboards, orchestrations). Lead guitarist Joe Gettler joined in 2016 to allow Ingram, who resides in California, to focus more fully on orchestrations. Gettler's playing gives the band a more traditional metal bite.
This week I had the opportunity to catch up with Evan Berry to chat about the Century Media signing, Veil of Imagination, 70,000 Tons of Metal, and what's ahead for the band in the face of all 2020 has wrought upon the world and of course the impact on musicians.