Video Premiere: VINTERSEA Too Sexy For Facebook on 'The Host'
Provocative new video censored by Facebook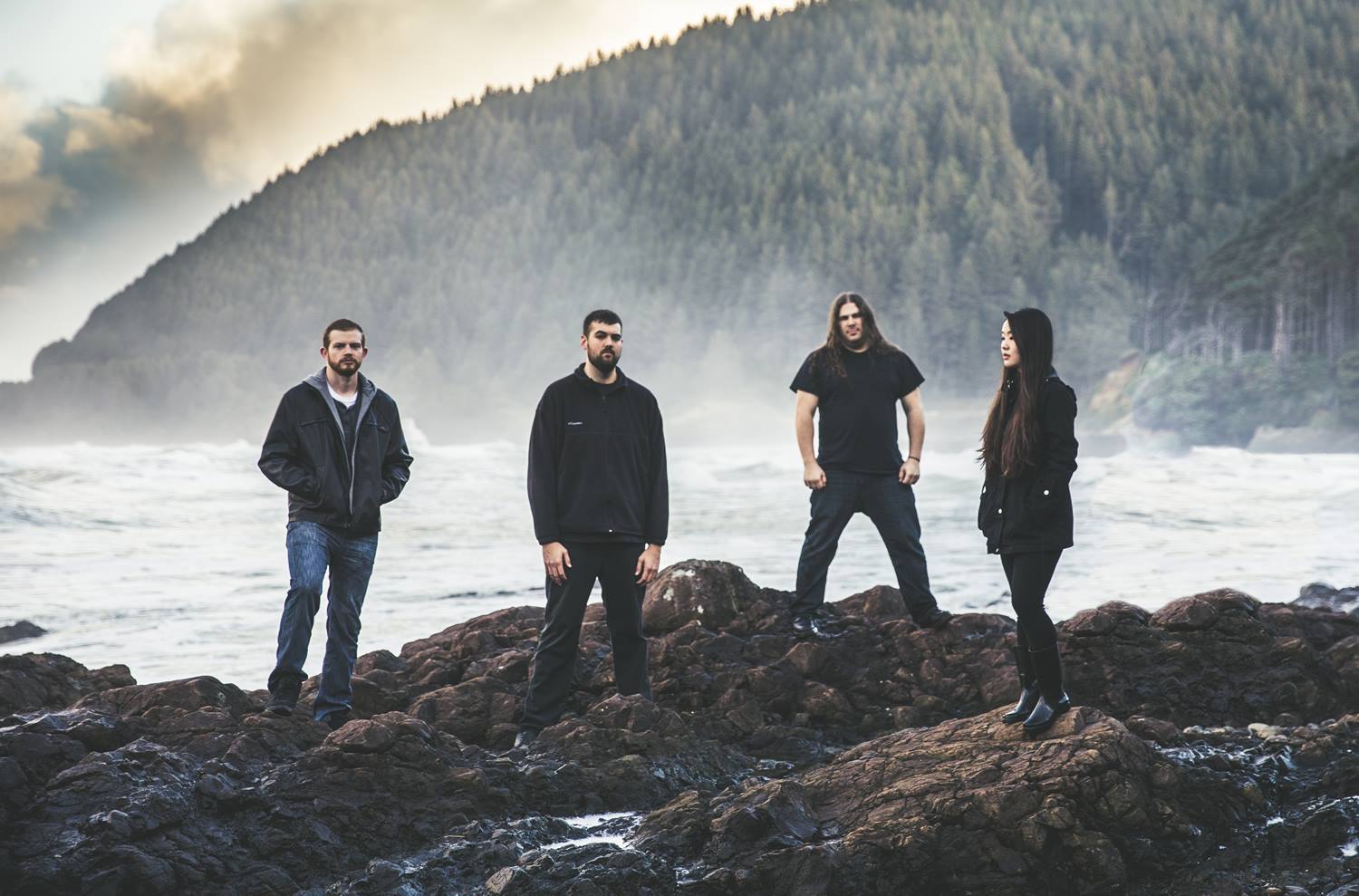 The Pacific Northwest has proven fertile ground for all manner of heavy music in recent years. Portland's Vintersea is among the new breakout acts to emerge from an already impressive music scene. The band's debut album, The Gravity of Fall garnered immediate attention upon its release in January. This week, the band unveiled the second video from the album on social media which quickly got the ban-hammer from Facebook.
The provocative and seductive new video, entitled "The Host", quickly spread, mostly through word-of-mouth and shares within metal groups, garnering over 25,000 organic plays on Facebook within the first few hours. Soon thereafter, Facebook's censors prevented Vintersea from advertising their new music video on the grounds of sensuality and partial nudity on the part of frontwoman Avienne.
Guitarist Riley Nix had this to say about the Facebook controversy:
'The Host', our newest music video, is a bit of a departure from what we usually do. Whereas we typically focus on the natural beauty of the world around us, 'The Host' is a much more introspective, claustrophobic, and human take on our style. While we knew that the video would be a raw and provocative, we never intended to create such a controversy. Ultimately, Facebook isn't applying their rules equitably. They allow action films, bikini companies, and pop music acts to post and promote extremely raunchy and sexualized material, but they crack down on a female-fronted metal band for plot-related sensuality no worse than you might see walking down the street. All we want is to share out work with the world, and thankfully the metal scene has come to our aid in a really inspiring way."
About Vintersea:
Vintersea originally took form in 2014 and has spent the first few years evolving. Combining the essential elements of black, death, post, and progressive metal, Vintersea has created a unique sound that is undeniably inspired by the majesty of the Pacific Northwest. Lead guitarist Jorma Spaziano came to Oregon from the east coast metal scene is search of natural inspiration, and found it in Oregon's Willamette Valley. Shortly after entering the United States, Malaysian-born vocalist Avienne found her home with Vintersea, with guitarist Riley Nix and drummer Jeremy Spencer rounding out a lineup that prides itself in writing emotionally powerful, heavy, and technically intriguing music. Since the release of their debut full-length album, The Gravity of Fall, recorded by Justin Phelps (The Mars Volta, Joe Satriani) and mixed by Evan Sammons (Last Chance to Reason), Vintersea has been busy opening for world-wide touring acts while building a strong fan-base both locally and around the world. Bassist Karl Whinnery signed on in 2018, and makes his video debut on "The Host".