The Baroness Gold & Grey online live show took me by surprise. While the Red and Blue albums of Baroness are on a frequent cycle on my playlists, I had been terrible about keeping up with the newer music. Yes, I realize newer in this context is still older. You can imagine my surprise when I started to watch the show and became entirely confused. This is not the Baroness I remembered. I sat with it a bit, and rather quickly, felt a change in my perspective and feeling. To be saturated in old Baroness for the past 13 years, I was shocked by how I was able to embrace this new sound. No, not just embrace it, but have some very emotional reactions to it. I had to watch it again to gain a more clear representation.
Baroness began in 2003 with vocalist John Baizley, guitaristTim Loose, basist Summer Welch, and drummer Allen Bickle. As time went on and albums dropped, so did band members, for multiple reasons. John Baizley punched through it all with his creative mindset driven to keep bringing the music. New band members include: Nick Jost (bass, vocals, keyboard), Gina Gleason (lead guitar, vocals), and Sebastian Thomson (drums). Baroness has made a name for themselves in many music scenes, which is no easy feat. They have been on top metal lists with their album Blue, and have won a Grammy performance with their song "Shock Me" from their album Purple. Gold & Grey is their fifth studio release.
The show jumped right in with the drum beat and catchy riff from "Front Toward Enemy". The color scheme throughout the show was artistically appealing. Bright reds, oranges, and purples began the night, or day if you watched it from a different time zone. While I am sure this experience of performing in front of a camera as opposed to a crowd was extremely awkward for the band, they showed zero sign of discomfort. I was transported to pre-Covid excitement as the music began.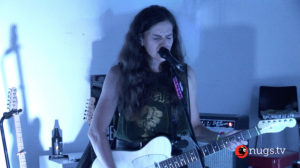 The switch from the high energy song into "I'm Already Gone" was graceful and beautiful. They had a way of really bringing the groove into your home with incredible imagery and clearly "in the zone" musicianship. The sound was crystal clear and heart wrenching lyrically. Gleason and Baizley harmonizing was breathtaking through the entire hour and a half performance. "Seasons" soothed right into the next spot on the playlist with a yellow and red ambiance. This is when I really started focusing on Thomson, and had a difficult time looking away from him the rest of the set. He is a phenomenal drummer. The guitars take a pleasing shift in the middle of this song which was altogether a treat for my ears in all its riffage glory.
The scene transforms to a blue hue with purples and pinks as Jost slows it all down,  introducing the keyboard to the performance. Instrumental song "Sevens" is played and transitions into "Tourniquet". Baizley and Gleason yet again hit the soul with their stunning harmonizing. Jost angelically rifles through "Anchors Lament" with Thomson keeping the rhythm. "Throw Me an Anchor" was amazing, and Gleason's solo was highly entertaining to watch.
This next part of the performance dang near breaks your heart. It was  completely mesmerizing. Baizley on the piano and Gleason behind him with the acoustic guitar is an elegant visual. "I'd Do Anything" begins and I immediately felt his words and emotions. He has a way of demanding your attention in the most humble way. Gleason harmonizes in and it is difficult to not let tears start flowing. These lyrics, the way they perform it, and the sadness behind it all is almost too much to take. When they both start belting it out, my spine was chilled and I sat, full of emotions and sadness. I had to take a deep breath after it was over.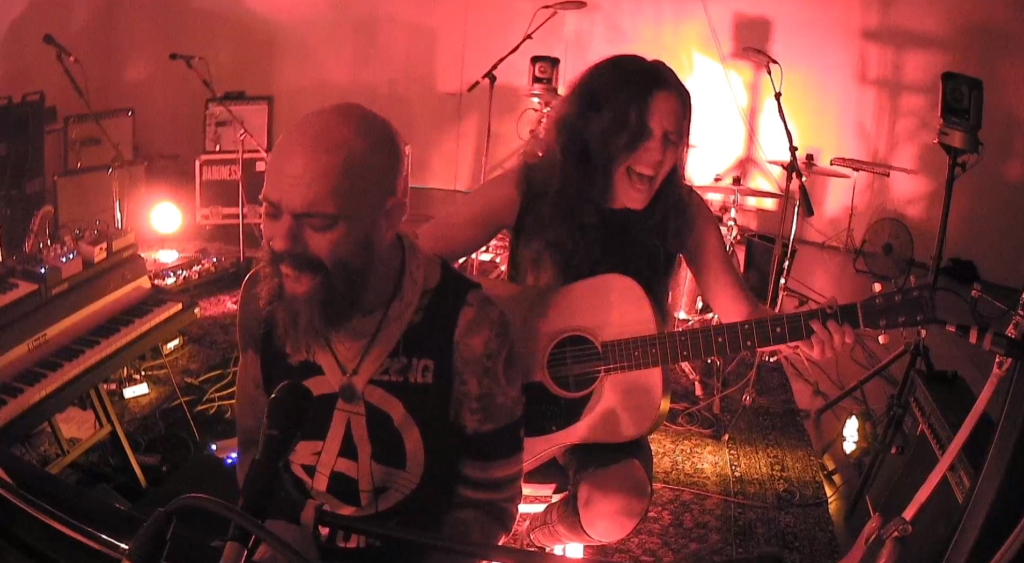 "Emmett Radiating Light" keeps the slow and alluring pace. It is easy to close your eyes and get lost in this one. After the emotional turmoil of the last song, this is a pleasant conversion.
The band takes a minute here to change instruments. Thomson drums on his legs in anticipation as the others return to their electrics. "Cold – Blooded Angels" bleeds out through the veins of the musical vocals of Baizley and Gleason. Thomson kills it again as his drumming is ever changing, yet exactly what the song needs.
I would be lying if I said "Broken Halo" was not a highlight for me. I dug the heavier guitar riffs and deeper tones. Baizley's throatier vocals reminded me of older Baroness. He is extremely animated and intense while performing this song and it felt like a cozy hug. Thomson and Jost take the spotlight with a catchy drum and bass rhythm that shows they are no sleepers as musicians. "Can Oscura" is a perfect instrumental fill at this place in the setlist and of course, album. "Borderlines" was just as sweet for my old Baroness loving ears. Stoner rock guitar riffs are always a soul healer, which I needed begrudgingly after "I'd Do Anything".
They end with "Pale Sun". Jost looked deep in the musical groove of this bluesy song. I felt a bit of a Radiohead vibe with this one. It was a polished end to a flawless performance. I wasn't ready for it to end.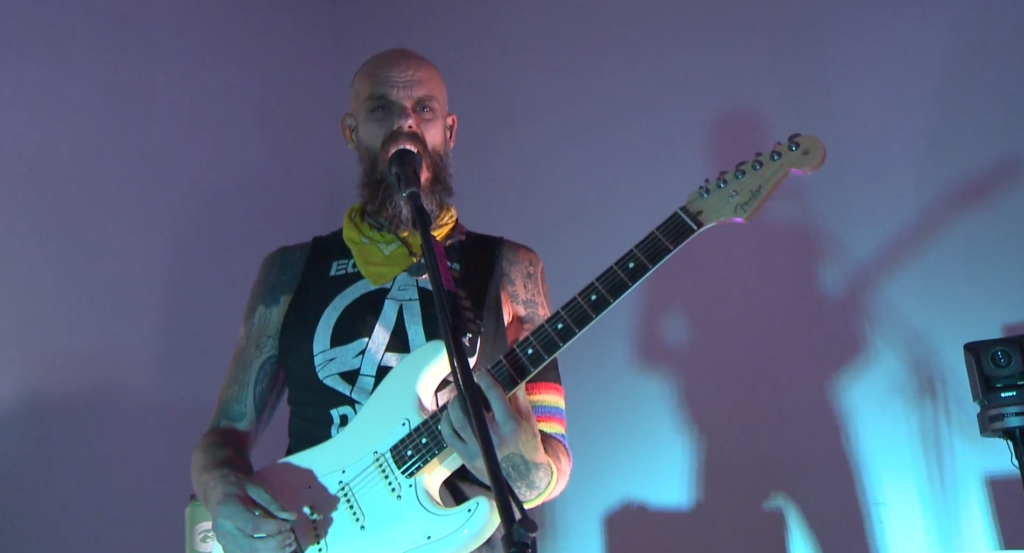 At this point when I think of a band's evolution, I will immediately think Baroness. The way this quartet can take you from a sludge metal grip to a progressive rock hug so elegantly is almost magic. Maybe Baizley is a warlock. Also, I think the rug looks astonishingly like the one from The Big Lebowski. I felt that was an important detail. If you get a chance to catch this performance, it is a no-brainer. I was taken from the astonishing and confusing (for me), beginning until the bitter end. I am sold on Gold & Grey, this performance, and of course, Baroness even more now. Make sure you support them through all the social media platforms and their website. We need music more than ever now! Please support your favorite artists and keep the music going! 2020 be damned! We still have music.