AVANTASIA Interview: Celebrating the Abnormal with TOBIAS SAMMET
New Album 'Moonglow' out Feb. 15 via Nuclear Blast Records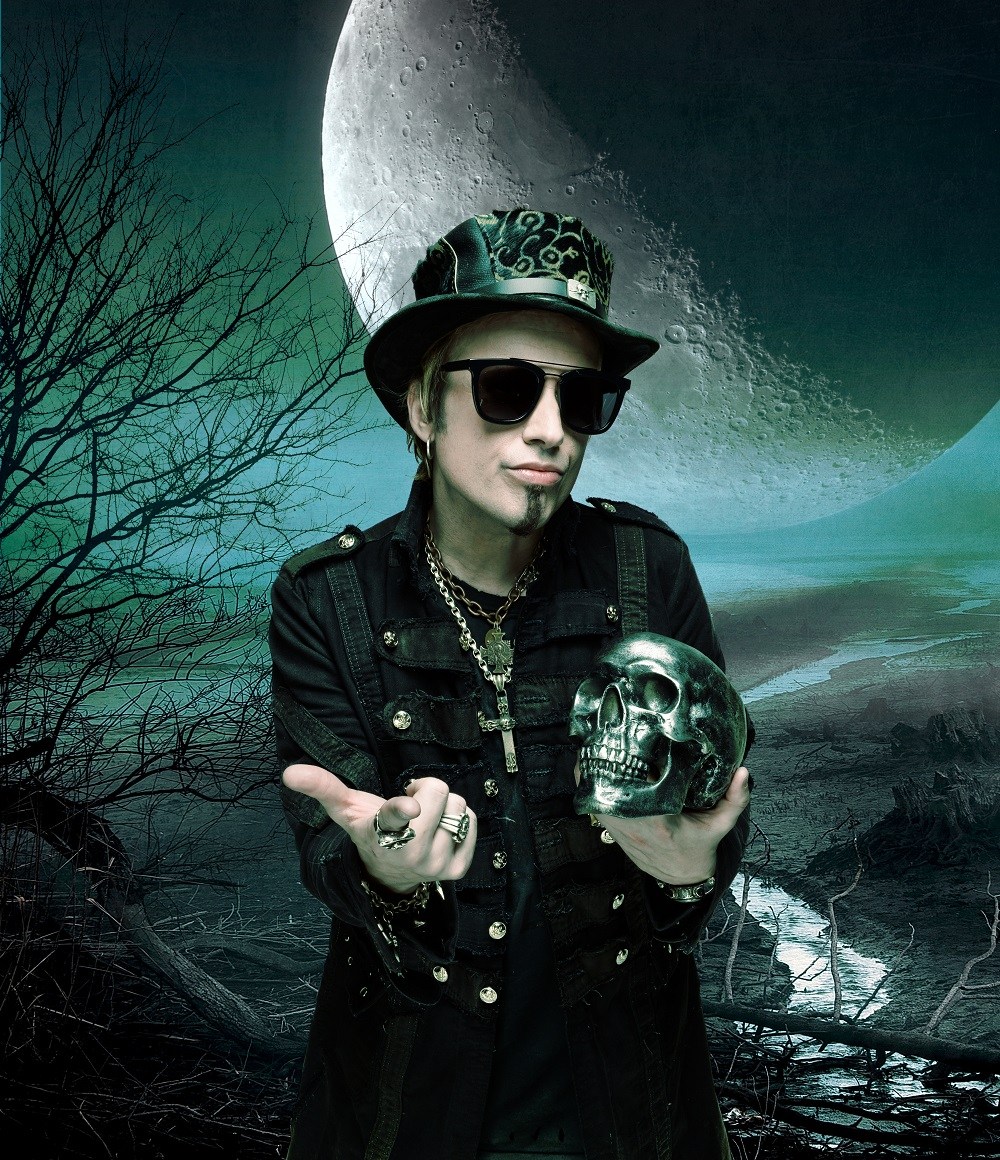 After delivering one of 2016's most exceptional metal albums in Avantasia's Ghostlights, band mastermind Tobias Sammet planned to take some time off. He's spent the last 27 years fronting Edguy, the power metal band he started at 14 with guitarist Jens Ludwig. He's also spent the last 20 years creating his ongoing rock opera, Avantasia. Between the two projects he has written and recorded 18 studio albums, and toured the world extensively. If anyone deserves a vacation, it's Sammet, but as is often the case with such creative minds, inspiration interrupted his plans.
Tobias returned home after the final leg of the Ghostlights World Tour and built his own recording studio.  With no pressure or deadlines weighing on him, he soon discovered new song ideas flowing to him. He and longtime friend, co-producer, and guitarist, Sascha Paeth (Exit Eden, Kamelot, Epica) began working on Avantasia's latest epic masterpiece, Moonglow , which releases February 15 through Nuclear Blast Records.. As always, he has surrounded himself with amazing musical talents and regular contributors like Bob Catley (Magnum), Michael Kiske (Helloween), Geoff Tate (Operation: Mindcrime), Ronnie Atkins (Pretty Maids, Nordic Union), Jorn Lande, and Eric Martin (Mr. Big). For Moonglow  he also tapped the talents of Candace Night (Blackmore's Night), Mille Petrozza (Kreator), and Hansi Kursch (Blind Guardian).  Metal Nation recently spoke to Sammet about Moonglow and how is vacation turned into creation.
Moonglow comes out February 15th.  This marks the band's 8th studio album and the 20th anniversary of Avantasia. I thought you were taking a break, instead you built a studio and created another brilliant record.
"I thought I was taking a break," laughs Sammet, "but the break didn't really last very long.  I just made the decision I would slow down a little bit. I did slow down, though it doesn't look like I did, but I did. The difference is I was not working according to a schedule. I wasn't working to meet a deadline. I wasn't working to deliver any product in particular. I was just working by myself, for myself without a certain purpose. I built a studio and just wrote music. It felt good and it didn't feel as stressful as it had in the past. I  took a lot of time and I was a little bit slower this time. It took some months more, and here I am, and the result is great isn't it?"
It is. It's a wonderful record.  You've always gone your own way, done your own thing. You're sort of a master of celebrating the abnormal and you always seem to do it at such a high level. How do you keep that energy and fire of creativity roaring?
"I think the foundation of everything is enthusiasm. Enthusiasm and following your conviction. Listening to your intuition and do things for the right reason, which is not to be flavor of the week or do anything to suit or fit a certain market or target audience. The thing is you really have to be a little bit stubborn and old fashioned in a way. That's what they told me when I tried to get a record deal with this record. Mainstream or major record labels said, 'Well, it's a little bit old fashioned. It's not really fashionable.' Yes! exactly. Thank you very much. It's not fashionable. I'm not flavor of the week. You have to do what you believe in and you have to have a certain capacity for suffering. You have to be well-prepared that you will get some flack for doing what you do. I try to be enthusiastic about things and if they don't really excite me, I do it either differently or I don't do it at all. Some people call that stubborn, but I think it's the most honest approach that you can have as a musician. That's pretty much my work ethic. If I fail, I honestly fail, and if I succeed I honestly succeed., but it's always heartfelt and stubborn in a positive way."
Let's talk about the Homunculus: Tell us about the concept of Moonglow? It seems like a very personal and cathartic album for you.
"Absolutely, it's a very personal album. I tried to come up with a concept that would give me the opportunity of writing something fantastic, but at the same time I wanted to incorporate my own feelings. I wanted to get things off my chest. At the same time, not just write it as a blatant soul-stripping thing. I wanted to wrap it up in a fantastic environment. I came up with that concept that was heavily influenced by the Victorian revival of the Gothic novel, and Gothic novelists like Mary Shelley or Edgar Allan Poe. Or the Victorian revivalists of the Gothic novel like Arthur Machen or Algernon Blackwood, etc. I came up with a story about a creature that has been created and cast into an environment, a world where it can't find a place for itself. It doesn't belong really. It can't cope with its surroundings. It can't cope with the expectations of the bold and the beautiful. It can't cope with the harsh reality of what is widely considered to be beautiful and normal. Therefore it turns to the dark because it wants to escape. It wants to be invisible. That's a classic topic I think would work well in a Gothic novel, dark romanticism world. But at the same time, some of it is very autobiographical. It gave me the opportunity to incorporate my feelings and get things off my chest and write about my experience."
You can listen to the full interview with Tobias Sammet below and check out the first video/single of "The Raven Cry" as well.