Spain's Angelus Apatrida has long been one of thrash metals most unheralded acts, despite churning out some of the genre's most memorable records. Despite the lack of global recognition, the band has never waned in its authenticity and drive to craft memorable riff-centric headbangers with socially insightful lyrics. To that end, the quartet of frontman Guillermo Izquierdo, bassist Jose Izquierdo, drummer Victor Valera, and guitarist David Alvarez, return for their third decade as a unit to offer perhaps their most compelling and cohesive record to date. The band's self-titled seventh full-length record hits all the right thrash metal notes, and finds the band edgier and angrier than ever.
Angelus Apatrida began its journey at the turn of the millennium as four teens turned their love of covering bands like Judas Priest and Iron Maiden into Spain's most dominating thrash metal force. After two strong independent releases, Evil Unleashed (2006) and Give 'Em War (2007), the band signed with Century Media Records for 2010's stellar major label debut, Clockwork. This is the album that would begin to evolve and define the band's sound. The Call (2012) and Hidden Evolution (2015) would further hone the distinctive signature of Angleus Apatrida, and by 2018's crushing Cabaret de le Guillotine the quartet they understood exactly who they are. This is all brought to fruition on the eponymous Angelus Apatrida released on February 5, 2021 and mixed and mastered by Zeuss (Rob Zombie, Queensryche, Hatebreed).
With biting tracks like "Indoctrinate,""Bleed the Crown," "Disposable Liberty," "Into the Well," and "The Age of Disinformation," the band has captured the rage and social unrest of our era. The performances are razor sharp, and Guillermo's insightful social commentary could filet flesh with its accuracy and brutal honesty. These are among the topics that the guitarist/vocalist discussed with Metal Nation this week during a late night Zoom interview from his home in Spain. He also talked about the pandemic, cover songs, and his love/hate relationship with being the band's vocalist.
Check out the full interview here or watch below and please buy the band's album, and support all band's who rely on their fans more so now than ever before.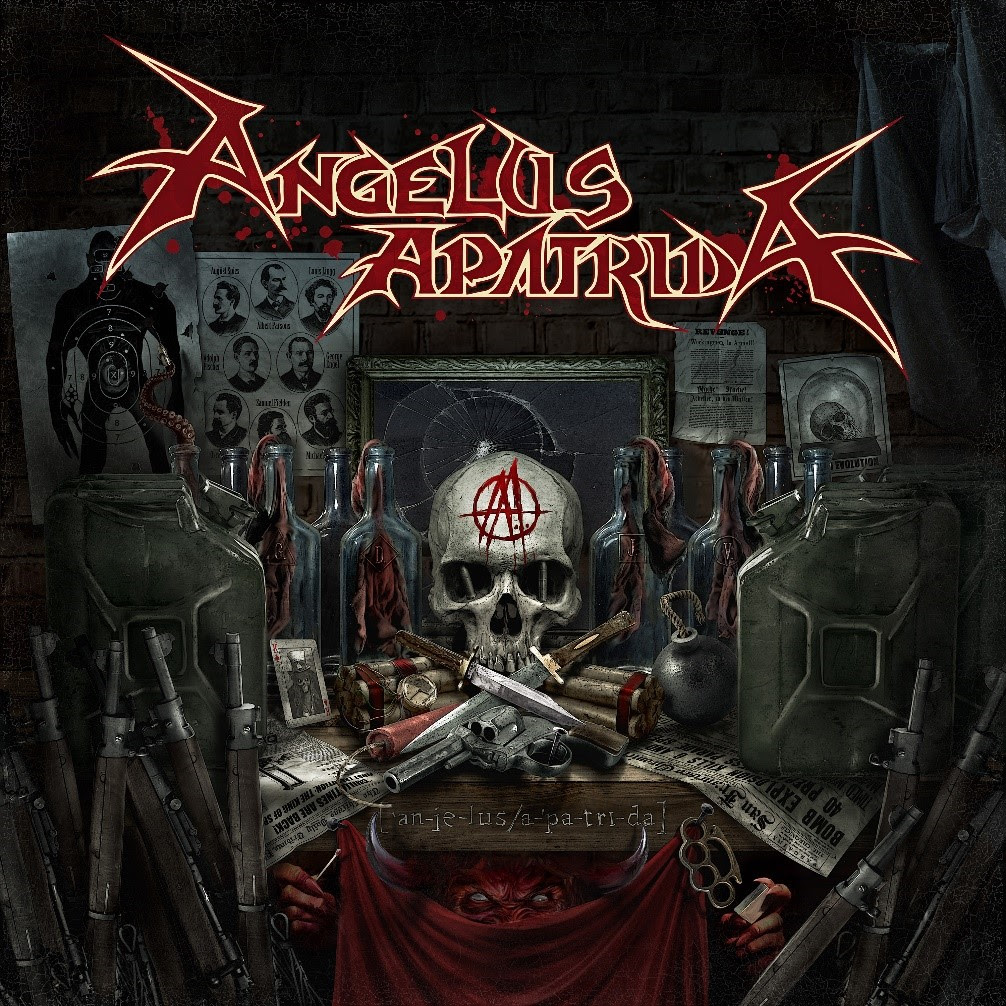 Stay connected with Angelus Apatrida online: