Canada's Sinful Ways have a loud new single "Burst Into Flames" out that is ready to launch listeners into a fray of melodic heavy metal. This new single is a little different from what they have previously released and it shows that they are a diverse band who explore different sounds and can write different metal compositions from different genres. The result is a smooth blend of a few different genres in one refreshing, fast, melodic song. The band explains what they are trying to convey with this release:
"Sinful Ways wants fans to relate to our music in some way and make them feel connected to us as a band and our music. We want them to take their interpretation of the songs to relate in one way or another."
Still a fairly new band when it comes to releasing music, Sinful Ways are still evolving their sound to create something refreshing and that they personally enjoy. To date, Sinful Ways' sound consisted of 'something for everyone' by experimenting with various sounds and genres.
Sinful Ways released an EP To Hell Tonight last year, and have a barrage of more music coming out soon.
For fans of Trivium, Iron Maiden, and Metallica, the single "Burst Into Flames" and its music video can be below:
You can catch the digital stream and download on Spotify and Apple Music.
About:
Sinful Ways is Canadian heavy metal that embraces the roots of the genre while also exploring thrash, groove, and metalcore.
The band began when Andres Pierce (guitar/vocals) and Brad Lake (bass/vocals) were in high school. They went through many different name changes and tried out different drummers and singers for a long time before the Sinful Ways we know today was formed with the addition of Georgio Karapanos (guitar) and Dave Matlak (drums/backing vocals).
The first EP, To Hell Tonight was launched in 2019 and the band cemented their heavy melodic metal with substance. Sinful Ways channel energy and enthusiasm both on their recordings and live. They are an engaging band that will play each show as if it were their last compared to other bands that don't have the attitude or energy of a true metal band.
In 2020, Sinful Ways began releasing singles to capture the attention of listeners, starting with "No Escape" and "Burst Into Flames" with more in the works including another EP.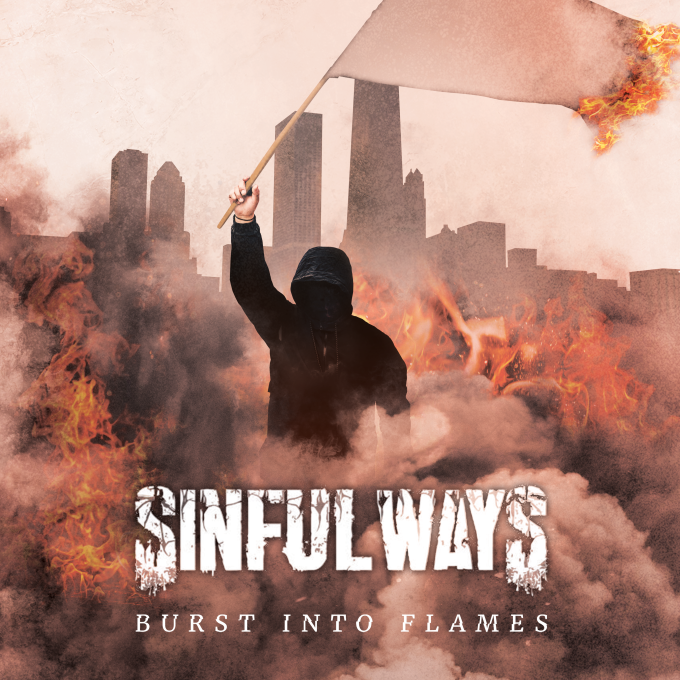 For more info:
Facebook.com/SinfulWaysBAND
Instagram.com/_sinfulways
YouTube