Video Premiere: NIGHTRAGE unleash crushing new track 'By Darkness Drawn'
New album 'Wolf to Man' out March 29 via Despotz Records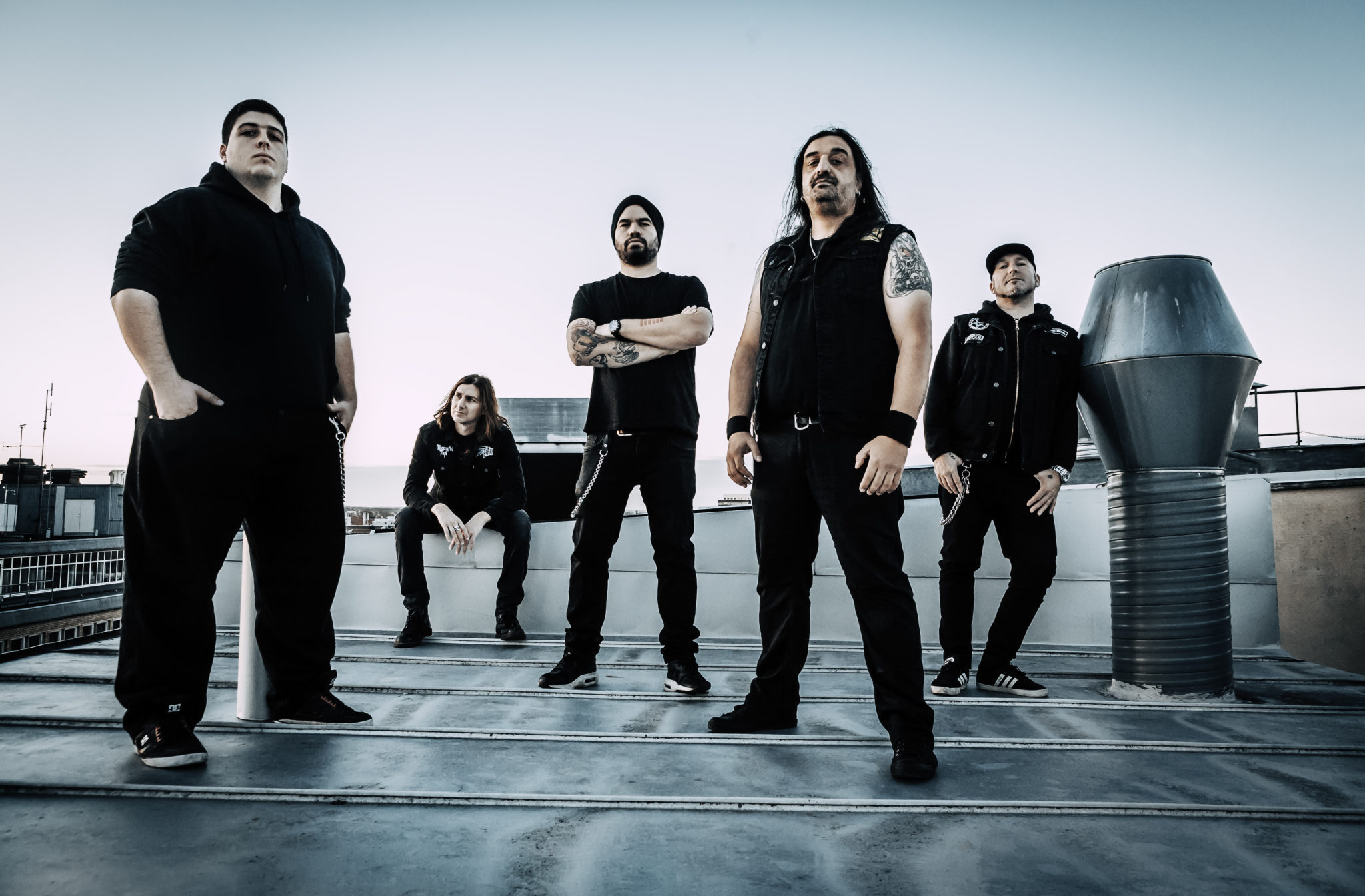 On March 29, Greek/Swedish metal troop, Nightrage will unleash the latest chapter in its storied journey, Wolf to Man via Despotz Records. The album is the bands eighth full-length studio effort, and the follow up to 2017's acclaimed release, The Venomous. Today Metal Nation is honored to premiere the first video from Wolf to Man, for the crushing track, "By Darkness Drawn."
With "By Darkness Drawn" the band wanted to combine their trademark Nightrage guitar melodies with a straightforward thrash metal drive clashing straight into groovy yet hooking chorus. A straightforward Nightrage song so to say.
The lyrics for this song pretty much sum up the concept and theme of the album and it addresses the fact that we are all doomed and we know it. Unable to learn from our mistakes we are all now standing at the edge of our abysm, paralyzed by fear of our inevitable leap towards our own extinction.
The lyrics on the band's previous album, The Venomous were all about our journey towards our end. "My Darkness Dawn" is about being there right now, and just having to accept that as a fact.
"The second we were done in the studio recording the new Wolf to Man album, we stepped straight in to the tour bus to go on an European tour supporting the legendary Voivod on their 35 year anniversary tour," says Nightrage mainman Marios Iliopoulos. "Those guys are true legends and it was such an honor and pleasure for us to play together and getting to know this amazing guys.

This tour was also a great way to introduce the new guys in the band, Fransicso Escalona on bass and Dino George Stamoglou on drums to the crowd. On this tour we had the best of times with our newest family members and with our new friends in Voivod, and we wanted to bring that energy with us back home.

So when it was time to record the new video 'By Darkness Drawn', we wanted to portray that feeling we kept from the tour, and have this old school approach to it all. So we decided to shoot the video in our private rehearsal studio.

We wanted it straight up, no fuzz and we wanted to show all our fans that we are still having fun with what we are doing. We never take ourselves too seriously and we hope that you can see that in the new video.

Just friends hanging out with some beers, a lot of fun and loads of metal!!!"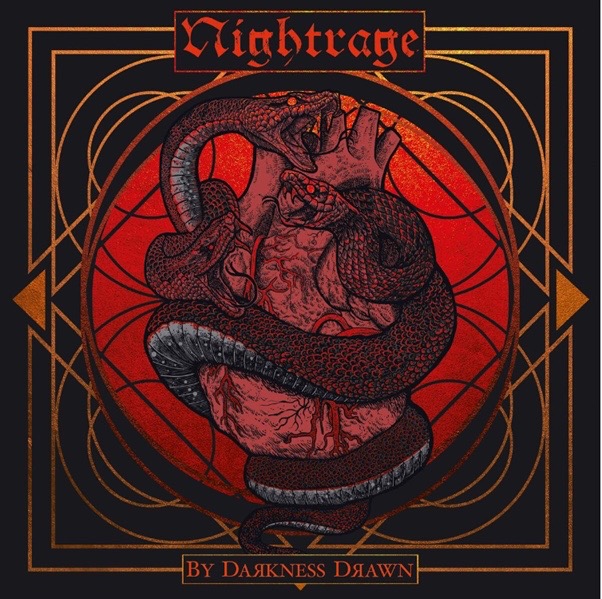 NIGHTRAGE is:
Marios Iliopoulos – Guitar
Ronnie Nyman – Vocals
Magnus Söderman – Guitar
Dino George Stamoglou – Drums
Francisco Escalona – Bass
Connect with Nightrage: