Album Review: TRIBULATION – Down Below
Tribulation prances demonically around the question of what lies beyond death.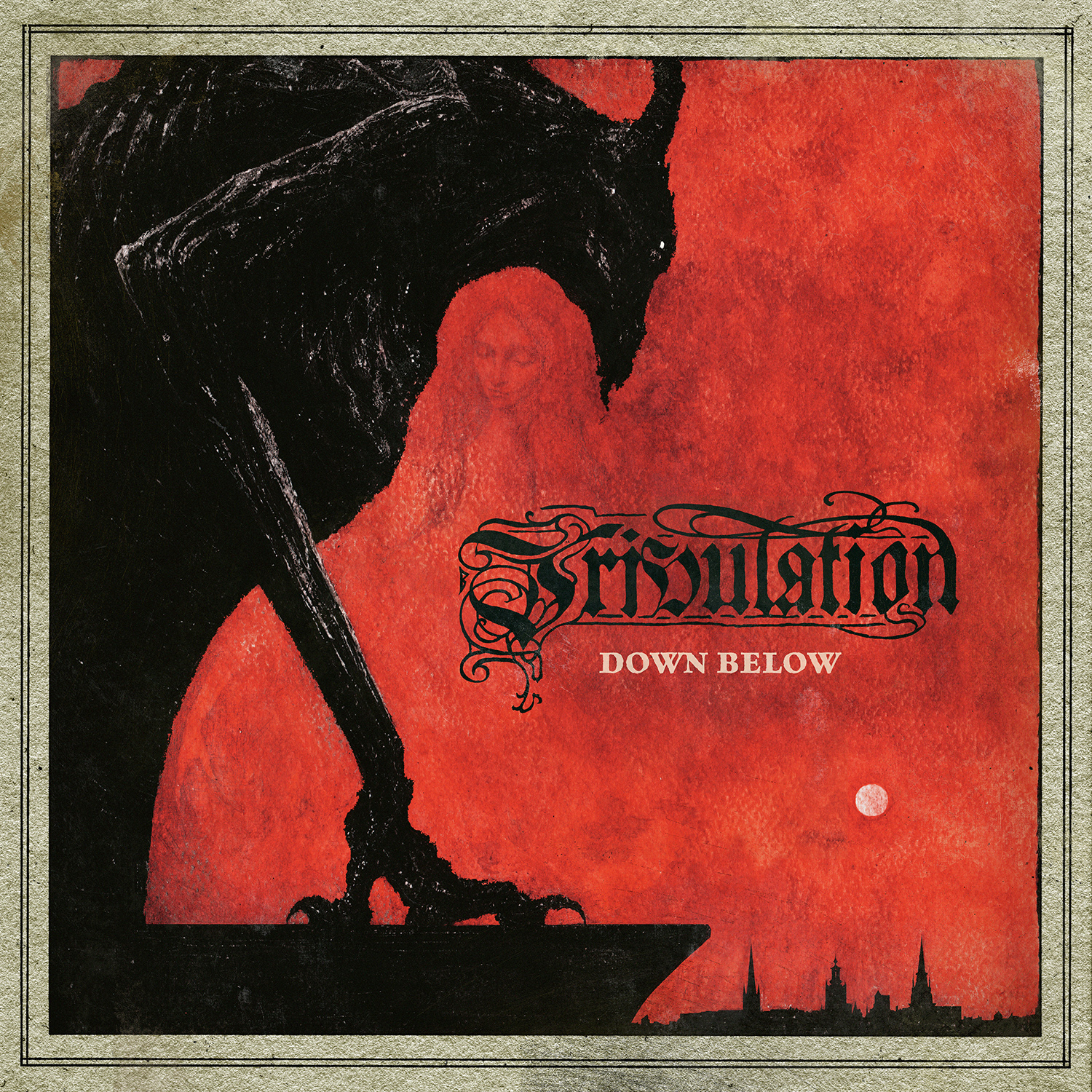 ---
Tribulation – Down Below
Label: Century Media
Release Date: January 26, 2018
I first heard Tribulation in 2015 with the release of The Children of the Night and was immediately mesmerized by their Gothic vibe. I then had the opportunity to review their Toronto show in 2016 on a bill with Skeletonwitch, High on Fire and Abbath. The big take-away from that show was that it was almost criminal that Tribulation only had a thirty-minute slot. When I heard that they would be releasing a new album in 2018 I eagerly anticipated it and that can set one up for huge disappointment. After multiple hearings the happy news is that this is certainly not the case with Down Below.
If you've never heard Tribulation before then I fear that mere words may not be up to the task of adequately describing them and their art, and art it is. There are few bands in the huge metal spectrum that are capable of evoking imagery through music in the way that Tribulation does. Avatar is one that comes to mind and perhaps Nekrogoblikon, but the list is short.
Down Below begins with a sorrowful guitar finger-picking passage that evolves into "The Lament", setting the tone in our journey and make no mistake about it, Down Below is a journey that takes us to the precipice of our fear of death and what lies beyond. The magic of Tribulation is in their guitar work where minor chord structures and haunting melodies abound, evoking images of demonic wraiths prancing about unseen but felt in the dead of night after wakening from a dark and terrifying dream. The album is best enjoyed in its entirety which goes against today's 99 cents a song all-you-can-eat buffets of music services. Fortunately, I believe that among music lovers in general, metalheads still value full albums and to truly appreciate what is on offer here you must hear the whole work and in one sitting if at all possible.
Down Below is presented in two parts, like a two-act play. The first four tracks elicit our darkest fears of what lies beyond with their melodies, calling us into the darkest recesses of our twisted and fearful imaginations. The final four tracks take on a slightly more aggressive tone in bringing those fears and evocations to life. The two "acts" are separated, appropriately, by the instrumental "Purgatorio", a piece with the same ethereal beauty as the 1970's classic "Tubular Bells" by Mike Oldfield, used as the theme song for the movie "The Exorcist".
Down Below fulfills the promise of The Children of the Night with an album that is more complete and satisfying on all levels. With above and below separated by purgatory the scene is set for a 47 minute ride that you'll not soon forget and will be eager to repeat often.
Reverend Rock is the host of Too Metal For Church on Mondays & Fridays 11 a.m. to 3 p.m. Eastern (GMT -5)