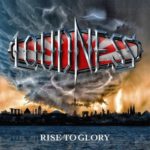 LOUDNESS – Rise To Glory (Ward Records/earMusic)
"MZA…MZA…" Who else remembers those "Crazy Nights" from 1985? Loudness releases its 30th studio album on January 26th!!! This will be the first one released in North America since 1991. I am anticipating listening to tracks like "Massive Tornado", "Let's All Rock", and "Go For Broke".
CORROSION OF CONFORMITY – No Cross No Crown (Nuclear Blast)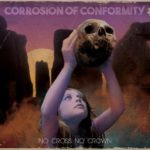 Damn I love Corrosion Of Conformity. I get to see them this February and am damn excited. Their latest release  drops on January 12th and it finds the band as tight as ever. No bullshit, just straight up rock n' roll right here. You can see for yourself with the video for the track "Wolf Named Crow" below, enjoy!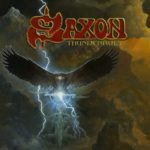 SAXON –

Thunderbolt 
(Silver Lining Music)
"Were you wearing DENIM, wearing LEATHER, did you run down to the front?" Boy I sure did. 2018 gives us the 22nd studio album from Saxon. Biff Byford and company are still bringing it and then some. Check out the video for the title track below and be sure to pick up Thunderbolt and see some OG heavy metal!
OZZY OSBOURNE – TBA (TBA)
Ok, this one is a maybe. Recently Ozzy and Zakk Wylde have reunited and rumors of new music have surfaced. While Ozzy has reportedly said he was on the fence about making a new album or just releasing singles we can just hope something new comes from his camp. Let's all just cross our fingers and toes and wait. Check out our ranking of Ozzy's studio albums. Ranking Ozzy Osbourne
MYLES KENNEDY –

Year Of The Tiger 

(Napalm)
Myles Kennedy has been one of my favorite vocalists for quite a while now. While we are used to hearing him with Slash and Myles Kennedy and the Conspirators, and Alter Bridge he is going solo on this fine release. It is my understanding that this is a concept album and features a variety of styles of music. I believe this album will show us the versatility of Myles. The first single from this is the title track "Year Of The Tiger" please watch it and give me some feedback on your thoughts.
it's loud, it's dirty, it's ROCK N' ROLL!
-the Hellion