Well 2018 is almost upon us, and with it some great new music. Of course, there are far more than 10 that I am excited for, but I snagged 10 out of the list to share with you. Let's get to it!
JUDAS PRIEST – 

Firepower

(Epic/Sony Records)
I have been listening to Judas Priest since I first heard them back in 1976. 2018 finds them stronger than ever and releasing their EIGHTEENTH studio album. Firepower is scheduled to release sometime in March and I expect to blown away by it! Check out the promo clip! Chect out our rankings of Judas Priests 17 studio albums. Ranking Judas Priest
GHOST – TBA 

(

Loma Vista)
A friend of mine turned me on to Ghost when their first album Opus Eponymous dropped in 2010. I believe I bought that album seven times because I kept giving it away to friends to check out. 2018 finds them preparing to release their fourth record (the title of which is yet to be revealed) tentatively around April. Definitely looking forward to the madness and mayhem this record will bring.  
ALICE IN CHAINS – TBA 
(TBA)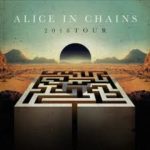 There is just something about Alice In Chains that just reaches me. The music, the lyrics, they just get into my head. I was deeply saddened when vocalist Layne Staley passed in 2002. I thought that there was no returning from that devastation. Yet they have and have grown from it. 2018 finds them releasing their sixth studio album (their third with vocalist/guitarist William DuVall) and hitting the road with a major tour. We are looking forward to its release in early 2018.
ANTHRAX – TBA 
(TBA)
Anthrax is working on their 12th studio album which they hope to release in the summer of 2018. In a recent interview drummer, Charlie Benante, has said there are a few unreleased tracks from the For All Kings sessions that could serve as a genesis for the follow-up album. If any of you listened to that last record you know the new one will kick some ass. I am looking forward to seeing Anthrax at a small venue in my hometown this Spring.
BLACK LABEL SOCIETY- 

Grimmest Hits

 

(Universal Music LLC)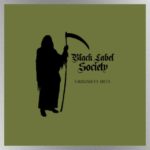 My buddy Zakk Wylde is preparing to drop the 10th studio album under the Black Label Society name. I always look forward to BLS releases. To me they are just fun albums full of guitar insanity and amusing lyrics. I mean what more could one expect from the "Troubadour of Testosterone"? Don't try to read too much into BLS just sit back and enjoy the ride.  Check out the video for "Room Of Nightmares" below!