Ozzy Osbourne is easily one of the most iconic figures in rock and roll as well as pop culture. After his stint in the legendary Black Sabbath during the 1970s, Osbourne went on to establish an impressive solo career that set many new standards for the metal genre and made household names for a handful of young guitarists.
Osbourne made his worldwide debut nearly 48 years ago in February 1970, when Black Sabbath released its eponymous album. He would perform on seven more Sabbath albums in the 70s before being fired by the band in April 1979 due to internal conflicts and drug issues.
In the 30 year span from 1980 to 2010, Osbourne would release 11 studio albums, the first seven of which would achieve multi-platinum status. All of these studio efforts are ranked on this list with the exception of the 2005 covers album, Under Cover, which does not contain original material.
Through the three decades of Ozzy's solo career, his guitarists; Randy Rhoads, Jake E Lee, Zakk Wylde and Gus G. have all been hailed as guitar heroes. During the early years, other well-known guitarists performed with or were considered for the gig as Osbourne's fret wizard, including Bernie Tormé and Brad Gillis (Night Ranger) who performed briefly in the wake of Rhoads untimely passing. One of Rhoads one time students, Joe Holmes (Lizzy Borden, David Lee Roth), filled in for Zakk Wylde on Ozzy live dates between 1995 and 2001. Other names most fans were unaware of included Dave Meniketti of Y&T and George Lynch of Dokken.
This year, Ozzy and Sabbath came to The End, and in 2018 Ozzy may release his final solo album as well, so this seemed the perfect time to take a look back at all 10 of the original studio works by the mumbling monarch of metal. "Sharon!!!!"
10. Down to Earth (2001)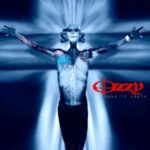 Ozzy's eighth studio album is almost universally considered to be his worst studio effort despite the fact that it was certified platinum. It was his first album to feature former Faith No More drummer Mike Bordin and future Metallica and former Suicidal Tendencies bassist Robert Trujillo. The album is also the only Ozzy album to feature Zakk Wylde as guitarist but without any songwriting credits. Osbourne co-wrote the record with numerous outside songwriters including producer Tim Palmer (Pearl Jam, Jason Mraz, Robert Plant). Down to Earth featured the singles, "Dreamer" and "Gets Me Through".
9. Scream (2010)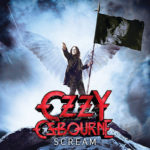 For Osbourne's eleventh and most recent studio effort, Osbourne returned to work with producer Kevin Churko (In This Moment, Five Finger Death Punch) who co-wrote all of the album's 11 tracks. "Scream" marked the debut of Firewind guitarist Gus G. who replaced Osbourne's longtime songwriting partner Zakk Wylde. The album was also the first to feature new drummer Tommy Clufetos and keyboardist Adam Wakeman (son of Rick Wakeman of Yes fame) who co-wrote several of the tracks on the record. Scream hit #4 on the Billboard Charts and #1 on the Hard Rock Albums chart. The debut single, "Let Me Hear You Scream" appeared on an episode of CSI: NY appropriately titled, "Redemption".
8. Black Rain (2007)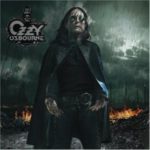 Osbourne's tenth studio album was the last with longtime guitarist, Zakk Wylde. It was the first to be produced by Kevin Churko (Five Finger Death Punch, In This Moment), who co-wrote the album's music with Wylde and Osbourne. It was also the last album to feature drummer Mike Bordin, and the first to feature bassist Rob "Blasko" Nicholson. The record was widely panned for what were considered to be a weak batch of songs, but the album featured some of Ozzy's heaviest and most aggressive work. The single, "I Don't Wanna Stop" remains one of Osbourne's ballsiest rockers. Osbourne claims this was his first album recorded while sober. It eventually sold Gold after debuting at #3 on the Billboard 200.
7. Ozzmosis (1995)
Osbourne's seventh studio album reached number four on the Billboard 200 chart. It was the only Ozzy album to be produced by Michael Beinhorn (Red Hot Chili Peppers, Korn, Marilyn Manson) who was criticized for making the album sound over-produced and too smooth. Black Sabbath bassist Geezer Butler performed on the album along with Yes keyboardist Rick Wakeman and drummer Deen Castronovo of Journey, Revolution Saints, and Bad English fame. Ozzmosis featured minor hits with "Perry Mason" and "See You on the Other Side". The album ultimately sold double platinum. It was the last of Ozzy's multi-platinum efforts.
6. No Rest for the Wicked (1988)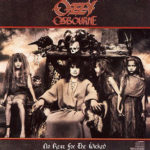 Osbourne's fifth studio album was also the first for his longstanding third guitarist, Zakk Wylde. The record and Wylde were immediate hits with fans. The album was written almost entirely by Osbourne, Wylde and longtime bassist, Bob Daisley. The album's primary hit, "Miracle Man" was a pointed jab at televangelist Jimmy Swaggart who had been critical of Osbourne's music before his own sordid prostitution scandal bit him back. Osbourne also found a hit in "Crazy Babies". The album ultimately went double platinum for the singer.