Born in the clubs of Deep Ellum, Messer calls forth the swagger of its Dallas, Texas roots. The band's name is German for "knife," but is also the last name for vocalist Dereak and bassist Maddox Messer. The quintet's riff heavy, dynamic music evokes the attitude of hometown heroes like Drowning Pool, Hell Yeah, and the mighty Pantera. Yet Messer's songs are also charged with infectious melodies that recall artists like Pop Evil, Shinedown, and Halestorm. The combination of edgy rhythms and addictive hooks can be heard on the band's debut single, "Make This Life." The track releases to all streaming and digital outlets on January 19th.
"Make This Life" serves as the opening volley off Messer's upcoming self-titled album debut due April 20 on MaddPants Records. The record is mixed by Ben Grosse (Marilyn Manson, Breaking Benjamin, Disturbed) and mastered by Tom Baker (Papa Roach, David Bowie, Motley Crue), and will also feature fan favorites like the energetic "Simple Man," and their raucous anthem, "Whiskey."
The Messer brothers are joined by drummer Kenn Youngar along with guitarists Donnie Deville and Javier Contreras. Every member of the band contributes vocal harmonies; a rarity in this era of rock music. The band's sound caught the attention of Los Angeles based writer/producer, Chad Gendason who formed a writing partnership and bond with Messer that has evolved into the band's upcoming debut album.
The band hails its sound as:
Music that blurs the line between nostalgia and modern art, leaving the listener with a sound that is familiar but also NEW and ADDICTIVE.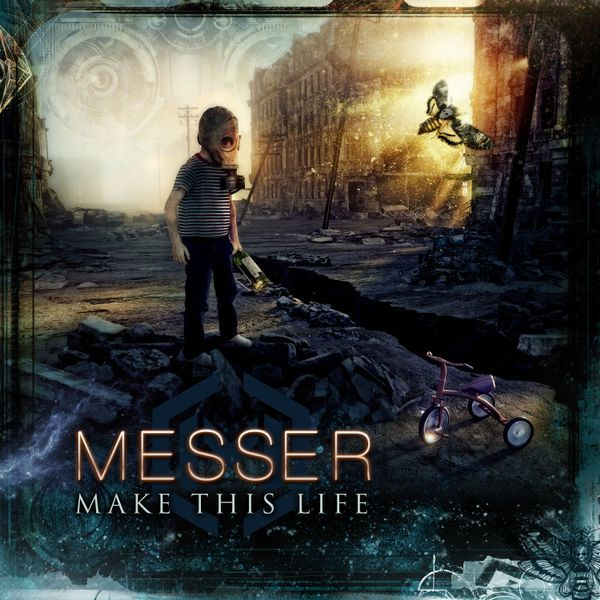 Connect with the Band:
Official website: https://www.messerband.com
Facebook: https://www.facebook.com/messerband
Instagram: https://www.instagram.com/messerband/
Twitter: https://twitter.com/messerband
Youtube: https://www.youtube.com/messerband
iTunes/Apple Music: http://itunes.apple.com/album/id1330811425?ls=1&app=itunes
Pandora: https://www.pandora.com/artist/messer/ARX9f36vpkntt4Z
Soundcloud: https://soundcloud.com/messerband