Pennsylvania progressive/power metal quartet MindMaze will be releasing their first original music in three years on October 2nd. "Stand Your Ground" is the first original single released by the band since their third album in 2017, Resolve. Plagued with setbacks in 2019 and 2020, mostly as a result of the 2020 Coronavirus Pandemic, MindMaze has been working on new music for a few years now. Originally the band was set to put out an EP in 2018, but is now working towards a full length album in 2021.
The band's new single, "Stand Your Ground" harkens back to a more straightforward, traditional metal sound influenced by some older "proto metal" bands such as Rainbow or Deep Purple. This retro influence mixed with the band's signature sound, featuring powerful female vocals from Sarah Teets, blistering guitar from Jeff Teets and a more polished modern production that has been a staple of all MindMaze releases is definitely a bit of a change from the more progressive concept album Resolve in 2017.
"I think since we had the intention of creating this music for a self-released EP rather than an album, we wanted to experiment with some different sounds and go in a bit of a different direction, trying to write more individual straight forward songs", says Sarah regarding the band's new music. "Don't worry, we haven't abandoned our prog side either. There will still be plenty of that too, haha," she says.
The band wanted to release a new single as a thank you to all their long-time supporters and people who have been patiently supporting them through all their struggles.
MindMaze will be self-releasing "Stand Your Ground" publicly October 2nd via Amazon, Spotify, Apple Music, etc. The track is already available to purchase off the band's Bandcamp account and if you pre-order the T-Shirt, you get the digital download free.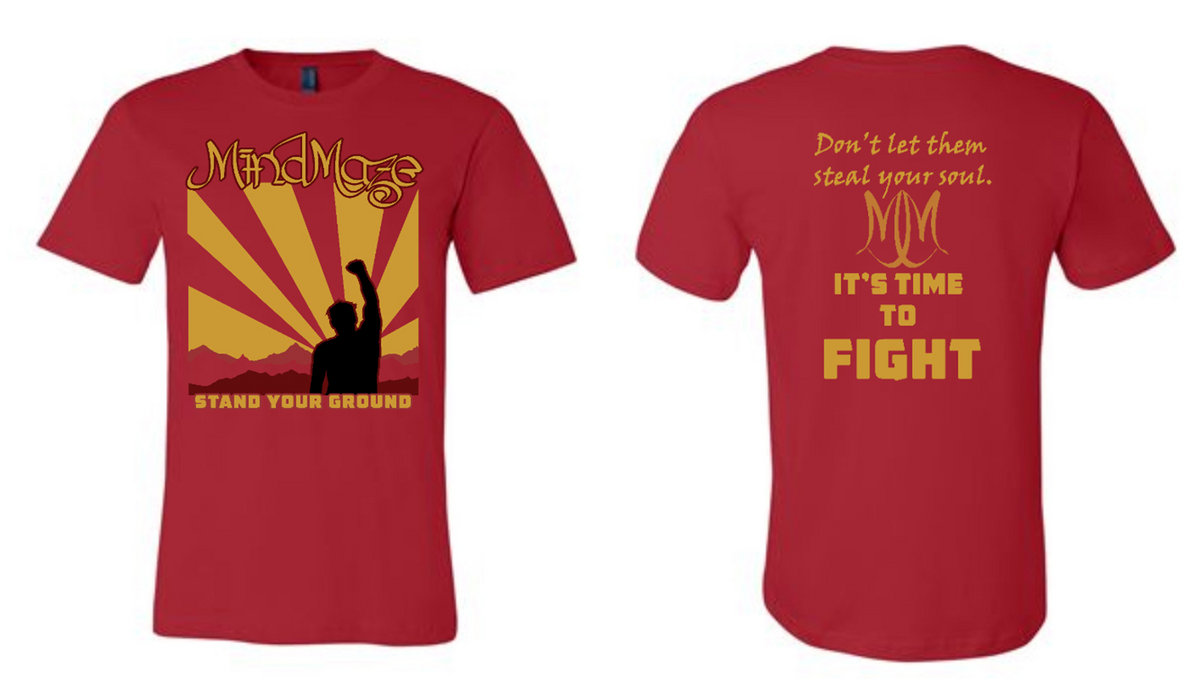 Bandcamp link to Pre-Order the "Stand Your Ground":
https://mindmazeband.bandcamp.com/merch/stand-your-ground-shirt-pre-order
Link to pre-save "Stand Your Ground" on Spotify:
https://distrokid.com/hyperfollow/mindmaze/stand-your-ground-advanced-version
MindMaze Official Website: