Concert Review: JOHN 5 AND THE CREATURES electrify the Neurolux
April 18, 2018 - Boise Neurolux - with Mantooth and Traitors Gate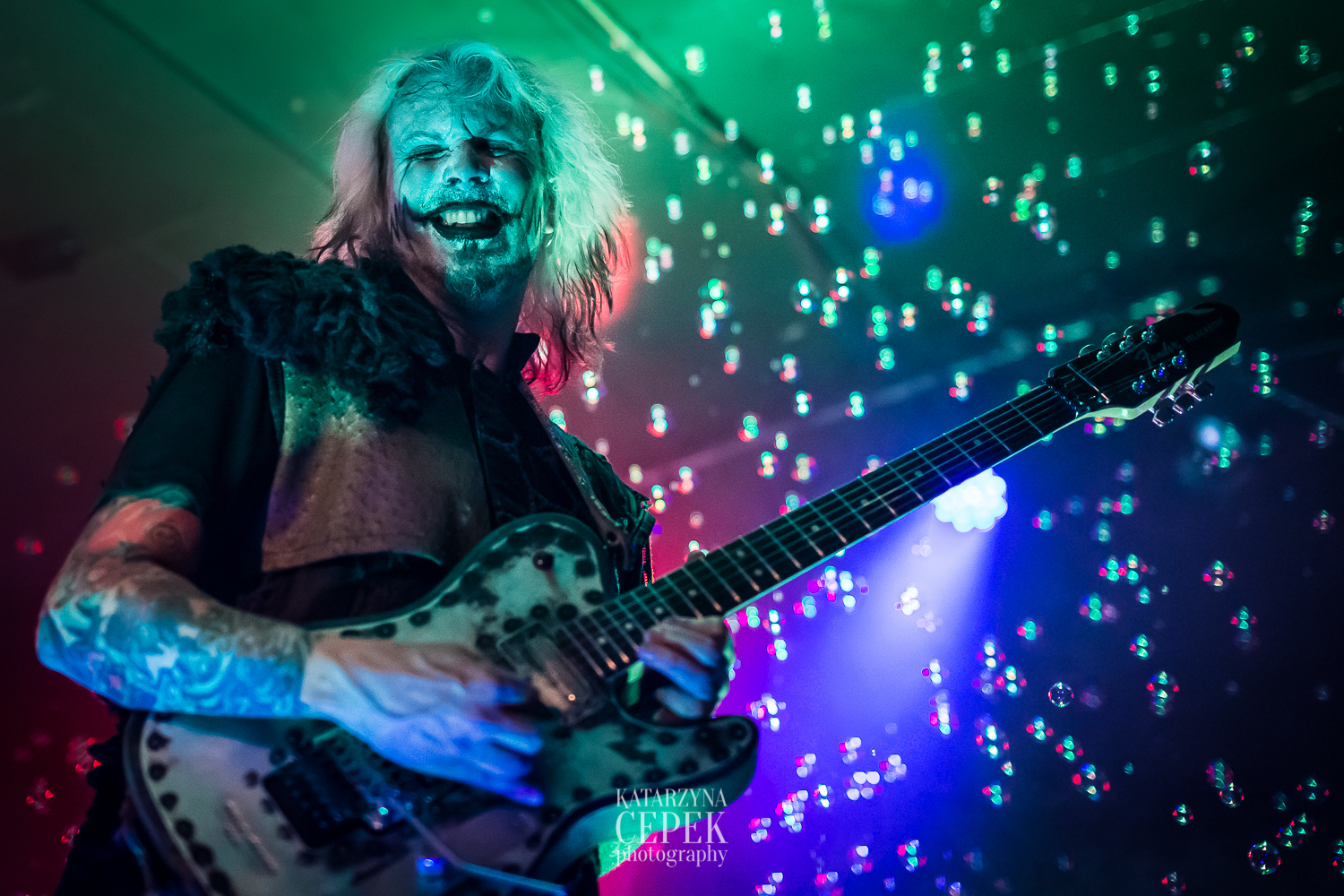 What a strange night…….wonderfully strange. I wasn't sure what to expect, the lineup was a bit odd to me, but I was fully engaged and ready to embrace what the night had to offer. The night was quirky, eccentric, and completely mind blowing. Mantooth, Traitors Gate, and John 5 and The Creatures all put on incredible performances, and the Neurolux staff did a great job of taking care of the customers while providing an intimate experience for the show.
This served as my first time seeing Boise locals, Mantooth. I had absolutely no idea what to expect. I am happy to say, I was pleasantly surprised. They started the night with their peculiar punkish, Iggy Pop, type style. Vocalist John Francis Edsall engaged the crowd with his unique look and personality that you cannot help but enjoy and appreciate. Band members Jay Jeargan Angst (drums), Bob Davis (bass), Douglas Taylor (guitar), and Todd Dunnigan (keyboards), completed the sound with immaculate talent which the crowd seemed to really enjoy. The people that didn't "get it", were singled out and put in their place very quickly, thank you very much.
Traitors Gate is a Boise metal scene favorite. If you have seen them, you know why. If you haven't, what are you waiting for? Ken Mansfield tears it up on the guitar. I half expected blood to start spraying from his artistic hands as he sped through riffs and flawless solos. Colby Dees kills the bass and looks perfectly at home on stage doing it. Newest member Jayce Keffer fits right in with his impeccable drum beats. Vocalist Ryan Cyran belts out raw metal vocals that finalizes the band's sound. The crowd could not get enough. If any of them were not a fan before, I guarantee they left as one.
John 5 and The Creatures. Be still my beating heart. I have been a huge John 5 fan since his second solo album over a decade ago. It wasn't his work with Marilyn Manson that created my love for him, and it wasn't his work with Rob Zombie, it was his solo music that soothed my soul and made me want to become a better guitar player. I had the pleasure of meeting him many years ago, and let me say, he is as kind and wonderful as you would expect. He is respectful and considerate of his fans. Having the opportunity to watch him play an instrumental show, was a dream come true. The Creatures only amplify an already stellar sound. I cannot speak highly enough of Ian Ross and Logan Nix and their amazing talent. Ross had me watching his bass play much of the time, which says a lot when I am in front of my all time favorite musician. Nix killed it on the drums, and looked like he was having a blast doing it. They all looked like they were thoroughly enjoying their night, which is one of the best things to see at a live show. I may or may not have caught Nix dancing a little dance while listening to the kids monster music that started before the show. He caught my eye and giggled. Just plain enjoying what they do.
The show was full of monsters, creepy videos, lasers, and bubbles? Yes, bubbles. As John 5 and the Creatures played "Jiffy Jam", bubbles flew out over the crowd. The fans were clearly having the time of their lives. When the song "This is My Rifle" was played, I felt the shift in the crowd of complete awe at how incredibly talented John 5 and The Creatures truly are. Then they broke into my favorite, "Behind the Nut Love", cleverly named because John plays the chords behind the nut on the guitar neck/head. You could see the look of pure content and calmness in John as he played an old classic. They finished the night with an astonishing medley of many beloved riffs from songs everyone knew. Everything from Van Halen, to Rush, to Led Zeppelin, to Marilyn Manson, to White Zombie, and many more. The crowd sang to The Police's "Roxanne", Alice in Chains' "Man in a Box", and Rage Against the Machine's "Killing in the Name".
How do you put into words how perfect an evening of music can be? It was highly entertaining, and beautifully weird. I could write this review as long as a damn thesis, because that is what this instrumental music does to me. It is raw, it is real, it is talent, and it is as good as it gets. Pick up the new album live album, It's Alive, to get a taste of what I'm talking about, then go pick up every old album and go to a show. Not one of these things will you regret. John 5 and The Creatures is not just a show, it is an experience.
This slideshow requires JavaScript.