Against Evil – All Hail the King
Label: Independent
Release Date: April 6, 2018
Hailing from the world's most populace democracy, India's Against Evil returns with its sophomore effort, All Hail the King. The album is a mission statement calling us all to battle, and based off the quality of the songwriting, the clean sound, and the well executed performances, it's a declaration worth listening to. The band sports two talented singers in bassist Siri Sri and guitarist Sravan, the guitar leads from Shasank are both original and familiar, and drummer Noble John has a great molten style.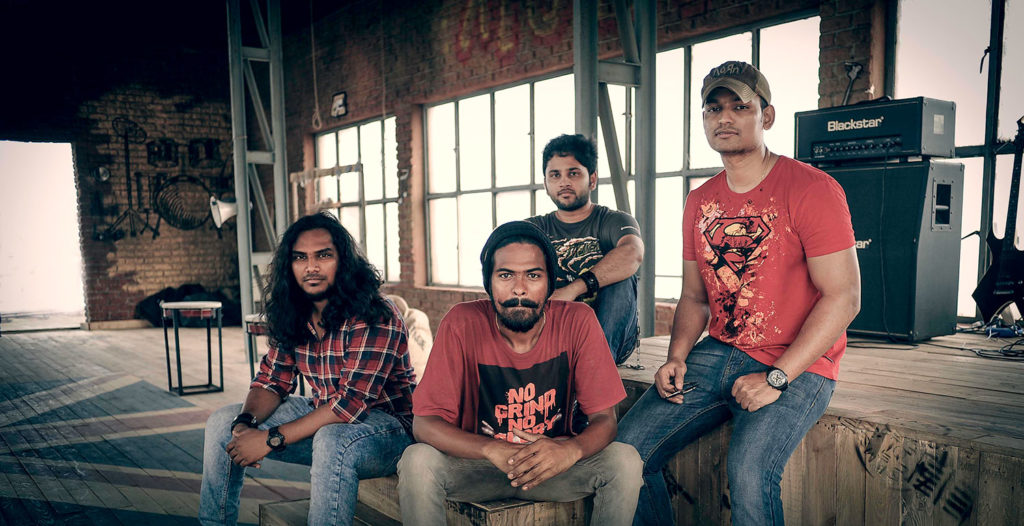 "Enemy at the Gates" is a somber string opener with violens, as this piece has nice acoustics, and leads into the meaty riff of the next song nicely. "Army of Four", much like the rest of the album, is hook-laden, as they declare their honorable quest early.
If this was a European band, "All Hail The King" would be about Odin or Caesar; I'm not sure who Zoltan is, for he could be a fictional character, or the band's mascot; my initial assumption that he's an Indian mythological figure appears to be false- whoever this Zoltan is, this is a great song, and the ice gold sound of the outro guitars is piercing and memorable.
Listening to "Stand Up and Fight", one can't help but shake their fist and chant the chorus of what must be a crowd favourite. I love this drummer, as he has a wonderful fluid style that is busy just enough, playing what's appropriate for the music.
Featuring Jeff Loomis (Nevermore, Arch Enemy), "Sentenced to Death" showcases the strength of this band's dual vocal assault.
"Bad Luck" has an old-school Judas Priest vibe, and conjures up similarities with Toronto's mighty Cauldron. It is their most dance-able song, with a solid grooving beat leading the assault. The bass guitar sounds great on this song.
"We Won't Stop" is reminiscent of Paul Di'Anno Iron Maiden, and early big 4 thrash, with a modern approach, and a drummer with a Menza'esque style.
In the next song, the band proclaims that they are "Gods of Metal". I can't find a reason to disagree, and given what they're preaching, it's worth head-banging to.
Being a slight gear head, I always enjoy engine sounds in songs, especially when attached to such a classically, thrash song like "Mean Machine".
A great new(ish) traditional/thrash band, they exemplify a lot of what I enjoy about metal, and I can't help but look forward to what the future brings us, from this glorious band, in their quest, Against Evil!