Video Premiere: MARIUS DANIELSEN Releases 'Visions of the Night'
'Legend of Valley Doom: Part 2' Out Now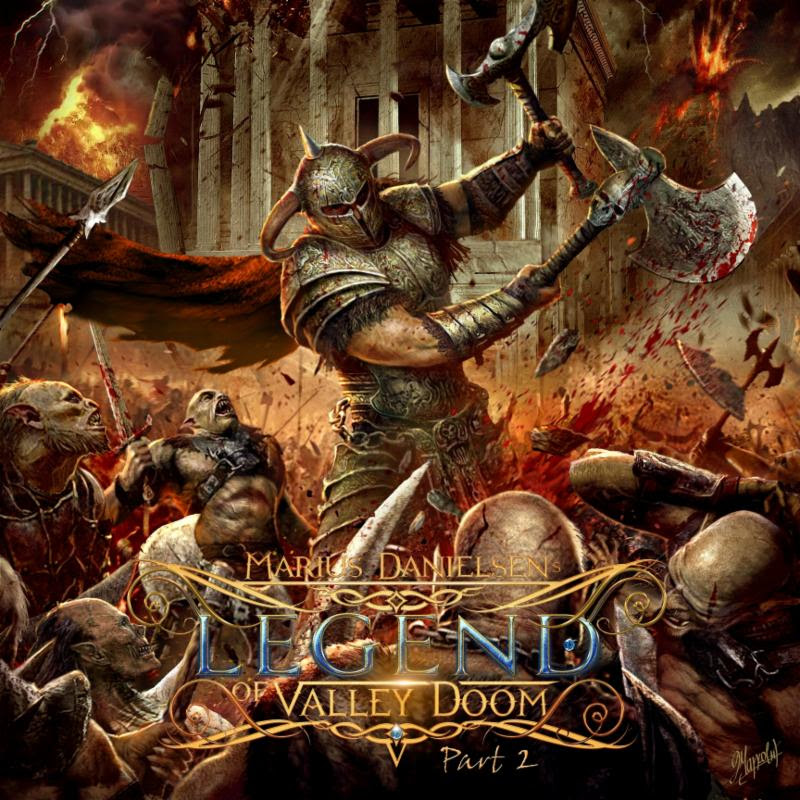 MARIUS DANIELSEN has released the official video for "Visions of the Night," a track from Legend of Valley Doom: Part 2, which is out now on CD, double-vinyl LP, and digital formats via Crime Records.
Musicians performing on "Visions of the Night" include:
Vocals – Marius Danielsen (Darkest Sins)
Vocals – Alessio Garavello (ex-Power Quest, A New Tomorrow)
Guitar Solo – Andy Midgley (ex-Power Quest, Neonfly)
Bass – Jari Kainulainen (Masterplan, ex-Stratovarius)
Rhythm guitar – Marius Danielsen (Darkest Sins)
Orchestration – Peter Danielsen (Darkest Sins)
Drums – Stian Kristoffersen (Pagan's Mind)
Choir – Marius Danielsen, Peter Danielsen Alessio Perardi, and Jan Thore Grefstad
Purchase Legend of Valley Doom: Part 2:
Stream Legend of Valley Doom: Part 2 in its entirety:
Lyric videos for "Temple of the Ancient God"  and "Tower of Knowledge" are available for streaming 
here
 and 
here
, respectively.
Part 1 was highly praised by the Power Metal fans around the globe. Not to mention that it was voted 'Album of the Year 2015' by the followers of Power Metal Cereal Guy on Facebook. And that in battle with albums by the likes of Blind Guardian and Rhapsody. If you enjoyed Part 1, you're definitely in for a positive surprise. Where Part 1 took 10 years in the making and consists of a variety of free-standing masterpieces, Part 2 took Marius only 3 three years and will take you to the next level of this Epic Metal Opera trilogy. Breathtaking songwriting performed by some of the best metal musicians of our time and guided by a fantastic storyline. It doesn't get much better than this. Simply a must-have! Enjoy!
The Story
The next chapter in the Legend of Valley Doom will continue where Part 1 left us. The Dark Lord defeated Valley Doom, and King Thorgan fell in battle. The Valley Doomians are forced to flee to their allies in the west – The Kingdom of Eunomia. It is up to the Warrior King to lead the people of Valley Doom to safety. Together with King Eunotrian and Arigo the Wise they need to find a way to defeat the Dark Lord. What went wrong with the prophecy? The answers lie in the Crystal Mountains.