Anger and happenstance have turned the tide for SoCal's Sunflower Dead, and the band has become stronger and more creative than ever before. After finishing the group's tour in support of it's sophomore album, It's Time To Get Weird, the quintet returned home a trio. Experiences on the road left frontman Michael del Pizzo and guitarists Jaboo and Jamie Teissere with a bad taste in their collective mouths, and they knew instinctively that they needed a change. The trio opted to ditch their make-up and theatrics to focus solely on the music, they signed with Dave Ellefson and Thom Haezart's EMP label, and the resulting album, C O M A is the band's best work to date.
Along the journey of crafting C O M A, the trio found a new rhythm section almost accidentally when former Fear Factory bassist Christian Olde Wolbers and ex-Starset drummer Brian "Brett" Weir joined the line-up. This summer the band is heavily promoting its latest single, the anti-suicide track, "Turn Away," and preparing to hit the road with Scott Stapp and Messer. This week, Metal Nation touched base with Del Pizzo to chat about their massive new single, the tour, and how things are progressing for album number four.
There is a lot of aggression on the new album, C O M A. Was that purposeful or is that just where your head was at at the time.
We came home from touring the Time to Get Weird album, pretty pissed off. There's no doubt about it. It just seemed like that's what needed to come out. I know I was thoroughly unhappy with how the band was being perceived. I was unhappy with how certain member were that were no longer in the band. I was just pretty agitated about things and so were the other guys, and we just put it into the music and let it come out."
It went from time to get weird to time to get serious.
That's exactly it. We put the yang to the yin here. It was the exact opposite of what we did on the last record and it's very, very, very serious. To the point where we even had discussions lyrically about where on the last two records I kind of hid my emotions behind metaphors. On this album, there's no metaphor. I pretty much say things straight out, and that's what the guys asked me to do. They pushed me to dig deep."
Speaking of serious: Suicide is the 10th leading cause of death in this country. Over 45000 suicides a year over the last few years, or about 130 a day. You recently released 'Turn Away,' an anti-suicide song. A song that almost wasn't on the record. This was like an 11th hour addition to the record  think? Jaboo dropped it on you unexpectedly?
We literally had made a pact as a band to have all the demos submitted to our producer, Dave Fortman, by a specific day. I thought I was done. I had sang on about 20 songs. We had enough to make a record from and I was happy with it, and the last possible day, Jaboo hands me this song and laughs at me and goes, 'Good luck.' I was furious. I was cursing at him because I was so burnt out from being so emotional on this record, and he  hands me a song on the last day before we start pre-production… But when I listened to the song I was just blown away by how great the song was. I let Jaboo know that I hated him, then I said, "Great song, man. This is probably the best thing you've ever written.' Then amazingly, the lyrics, the melody, the vocal lines, the cadence, just was there. I didn't have to think about it. It was just there. To the point that I didn't demo it. I didn't show the guys. I didn't even show Dave Fortman until we did pre-production. When I laid it down on the recording was the first time I ever laid it down, and it is probably the most sincere thing me and Jaboo have ever done, because we've been writing songs together since we were about 13-years-old. This song musically is 100% him, he wrote everything. Then by myself separately, I wrote all the vocals, and we recorded it separately, and that's how the song turned out. I don't know if it's luck or it was meant to be, but it's a special moment. And we tried to hold it off the record because we didn't think it was very good. We were very wrong, and Thank God it's on the record."
You can listen to the full interview below as he talks more in-depth about the album, the tour, new music, and his latest fascination with The Hulk.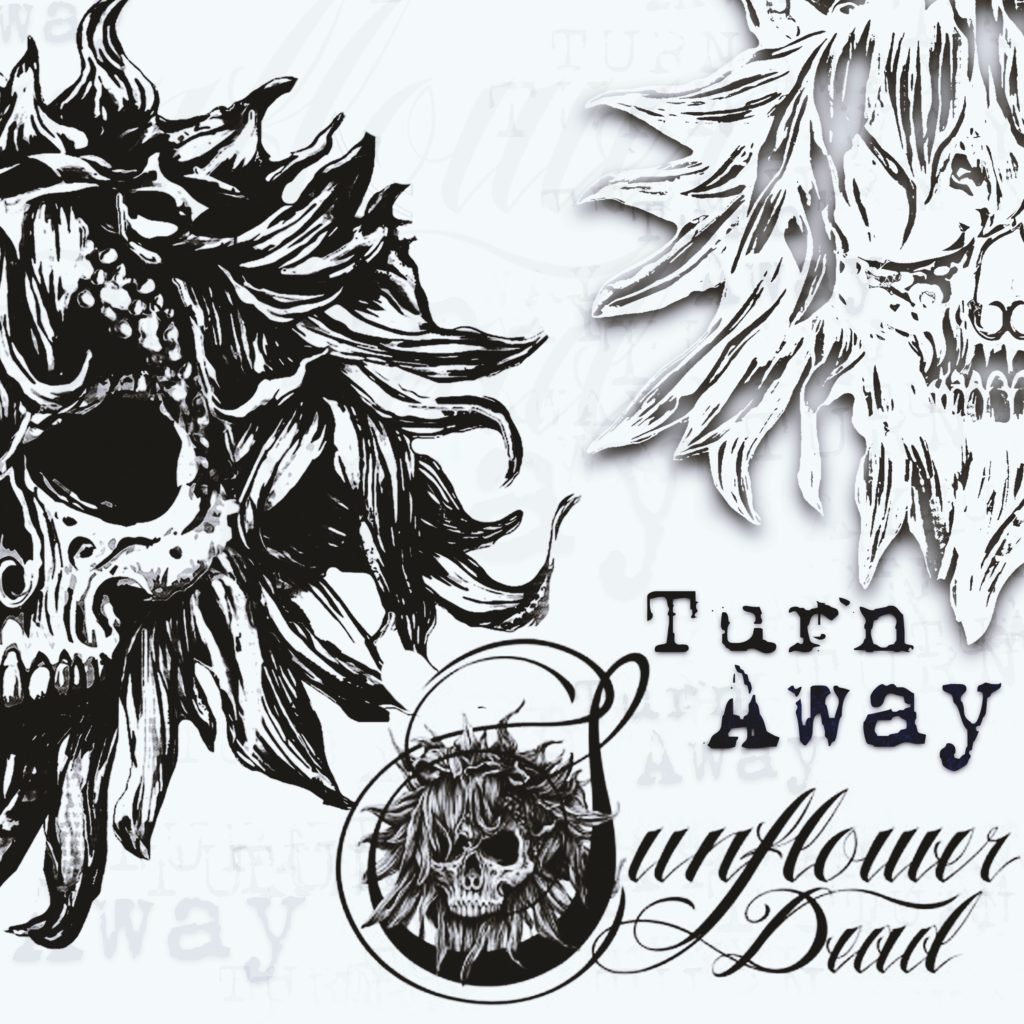 Connect with Sunflower Dead online:
Official Website – www.sunflowerdead.com
Facebook – https://www.facebook.com/sunflowerdead
Twitter – https://twitter.com/sunflowerdead
Youtube – https://www.youtube.com/user/SUNFLOWERDEAD
Instagram – https://www.instagram.com/sunflowerdead/
Spotify – https://spoti.fi/2Jcn8bp
Itunes – https://itunes.apple.com/us/artist/sunflower-dead/550330208
Bands In Town – https://www.bandsintown.com/en/a/3075910-sunflower-dead