LIKE MOTHS TO FLAMES Releases New EP
'Where the Light Refuses To Go' Out Today!
Ohio metalcore outfit Like Moths To Flames have dropped a three-song EP today. Where the Light Refuses To Go is their first official release on UNFD and features brand new single "Into The Black."
Where the Light Refuses To Go is a three-song collection made up of today's new single as well as recently released "All That You Lost" and "Smoke and Mirrors." Check out the official music video for "All That You Lost" below:
Fans can stream and purchace Where the Light Refuses To Go HERE
"Excited to release the last single from the Where the Light Refuses To Go EP. The songs are a collection of what we've been working on between the last album cycle and now," shares vocalist Chris Roetter on today's release. "The team at UNFD has been the driving force behind a lot of the ideas around the release and what's to happen in the future. Closing out the year with the release gives us the chance to get busy writing!"
Like Moths To Flames conjure the type of anthems that move crowds and evoke each listener's deeply rooted passions, as evidenced by the millions of streams accumulated by songs like "Bury Your Pain," "No King," "The Worst in Me," "Wither," and "You Won't Be Missed" . Tours with bands like All That Remains, The Devil Wears Prada, and Memphis May Fire cemented their status as a live act worthy of admiration.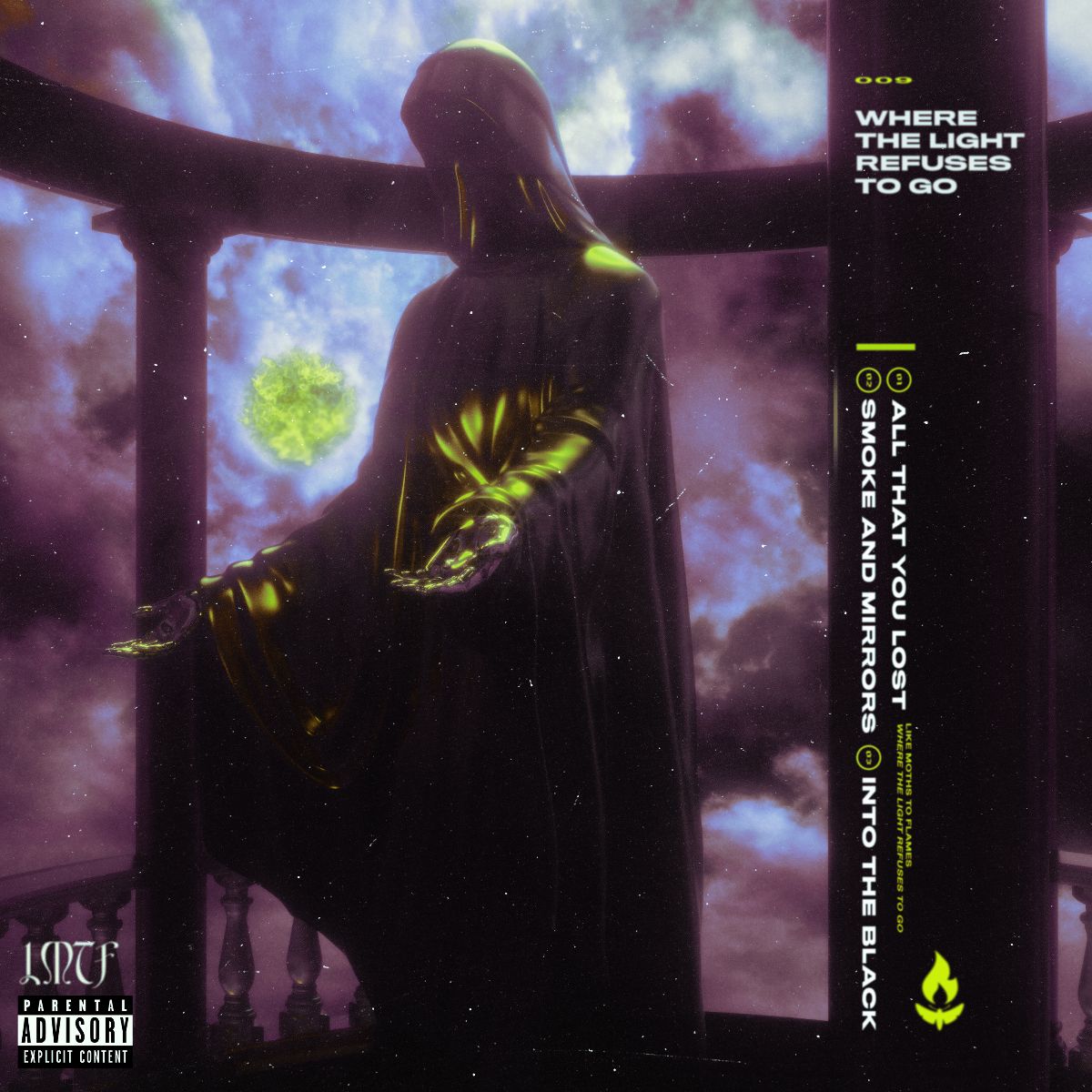 The band will be performing at a few special holiday shows next month. A list of upcoming tour dates is below with more information available on their socials.
Like Moths To Flames Tour Dates:
Dec. 21 – Lancaster, PA – Freedom Hall – w/ August Burns Red
Dec. 22 – Dayton, OH – The Brightside Music & Event Venue – w/ Miss May I
With a new label home, upcoming tour dates and today's new release, it seems like this is just the beginning for Like Moths To Flames.
For more information on the band, please visit:
https://www.facebook.com/likemoths
https://www.instagram.com/lmtf