Counterparts' recent release has given the Canadian hardcore band the best first week sales of their career. Nothing Left To Love, released November 1 via Pure Noise Records.
This release landed the #1 spots on the Current Hard Music and Record Label Independent, #4 on both the Current Rock and LP Vinyl, #5 Internet, #11 Top Current, #13 Billboard Top, #16 Current Digital and #17 Digital Billboard Album Charts.  Nothing Left To Love also secured a spot in the Billboard Top 200 at #97. The album saw immense success in both the streaming and traditional album sales categories, proving that Counterparts are at the top of their game.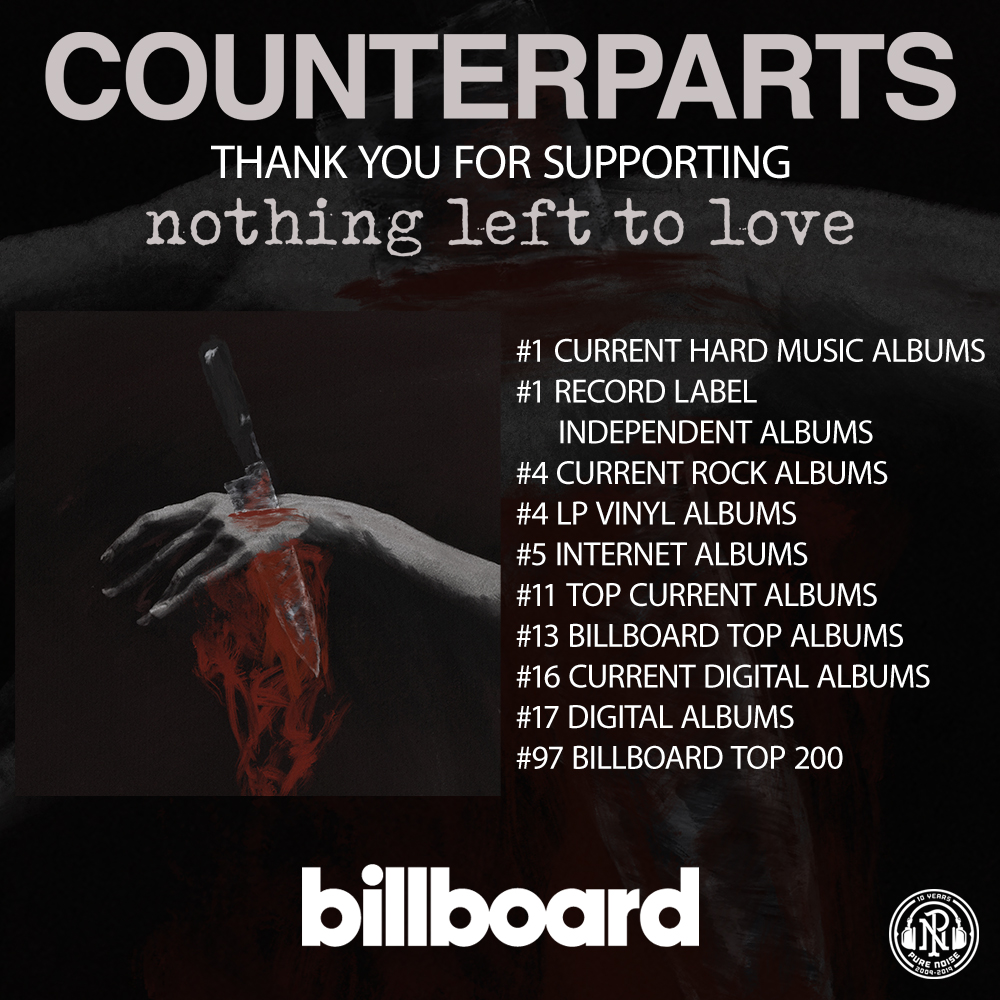 The sixth full-length album from Counterparts shows the band moving their uniquely captivating sound forward without losing the musical DNA that broke them back in the early 2010s. Produced by Will Putney (Every Time I Die, The Acacia Strain), the album muses on many of the topics vocalist Brendan Murphy has in the past: life's darkness, self-destructive tendencies and the self-flagellation they beget. Not only does Murphy himself come full circle, but the album found Counterparts welcoming former guitarists Jesse Doreen and Alex Re back into the fray to aid with the writing process. For all parties, the homecoming was cathartic and meaningful.
This time around, the singer is writing not just about the end result but also the because, willing to shoulder some of the blame more than he ever has in the past. It's easy to point the finger at others for the harm they've caused us; it's far harder to accept that the root might lie at the opposite end of that hand.
"My perspective [on what happened in my life] has changed so much, even in just a few years," Murphy says. "It's a terrible spot to be in, but some of my best material creatively came from me just being willing to admit things out loud "
Nothing Left To Love is available to stream and purchase today via Pure Noise Records HERE
Ahead of the album's release, the metalcore giants released "Paradise and Plague", "Separate Wounds" and "Wings of Nightmares" to praise from fans and press alike.
Counterparts is currently on the road for the Private Room 2.0 Tour with Stray From The Path, Varials and Chamber. Additional support from Dying Wish, Greyhaven and END on select dates will round out the stacked bill. A full list of tour dates are below with all information and tickets available at www.showstubs.com/counterparts.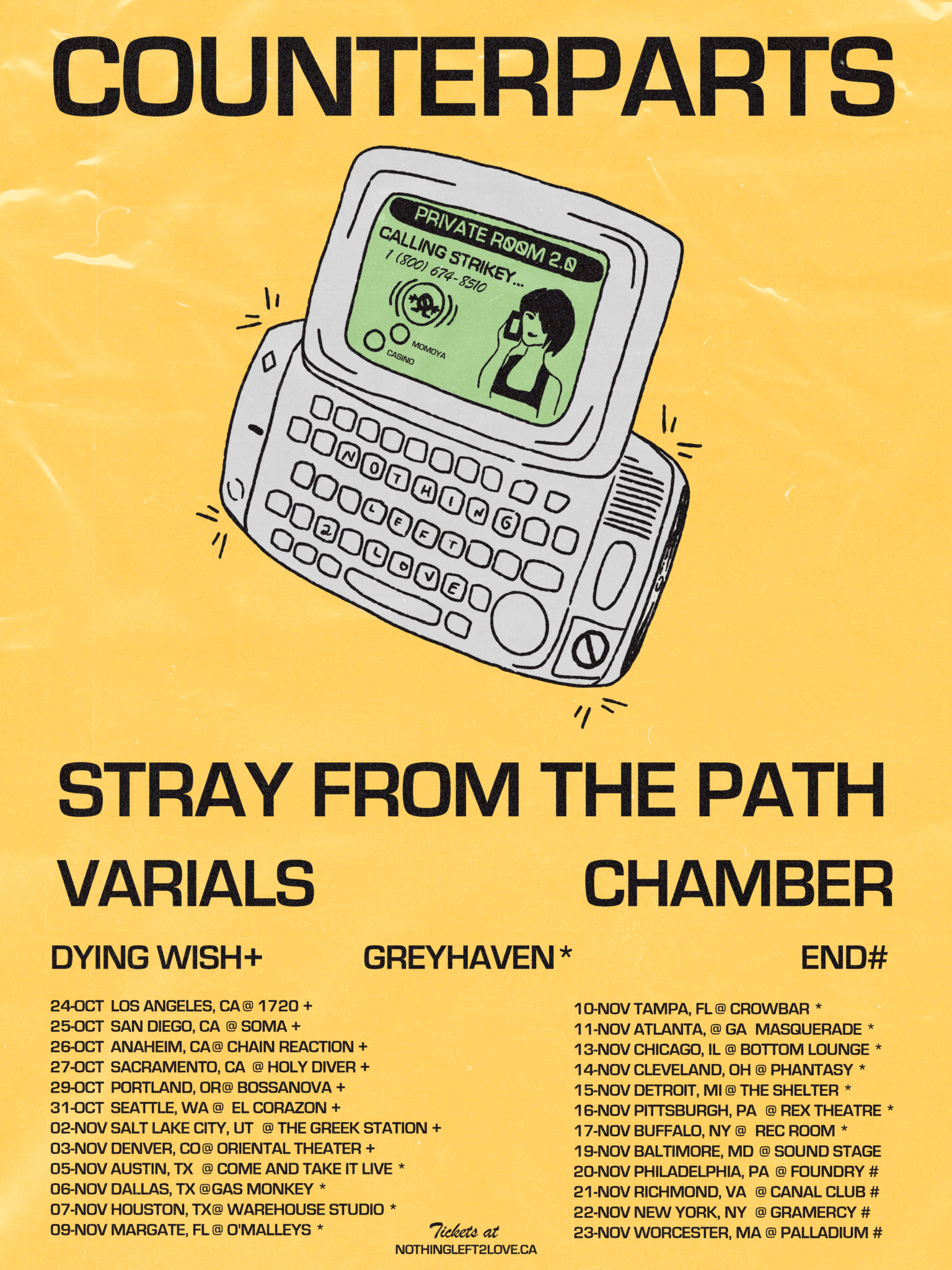 Upcoming Counterparts Tour Dates:
11/13 – Chicago, IL at Bottom Lounge *
11/14 – Cleveland, OH at Phantasy *
11/15 – Detroit, MI at The Shelter *
11/16 – Pittsburgh, PA at Rex Theatre *
11/17 – Buffalo, NY at Rec Room *
11/19 – Baltimore, MD at Sound Stage
11/20 – Philadelphia, PA at Foundry #
11/21 – Richmond, VA at Canal Club #
11/22 – New York, NY at Gramercy #
11/23 – Worcester, MA at Palladium #
Additional support from:
Greyhaven *
END #
For more information on COUNTERPARTS, please visit:
https://www.facebook.com/counterpartsband
https://twitter.com/counterparts905