INSURRECTION Announce Western Canadian Tour Dates and Confirm Montebello RockFest
New Album Extraction Out Now! via Galy Records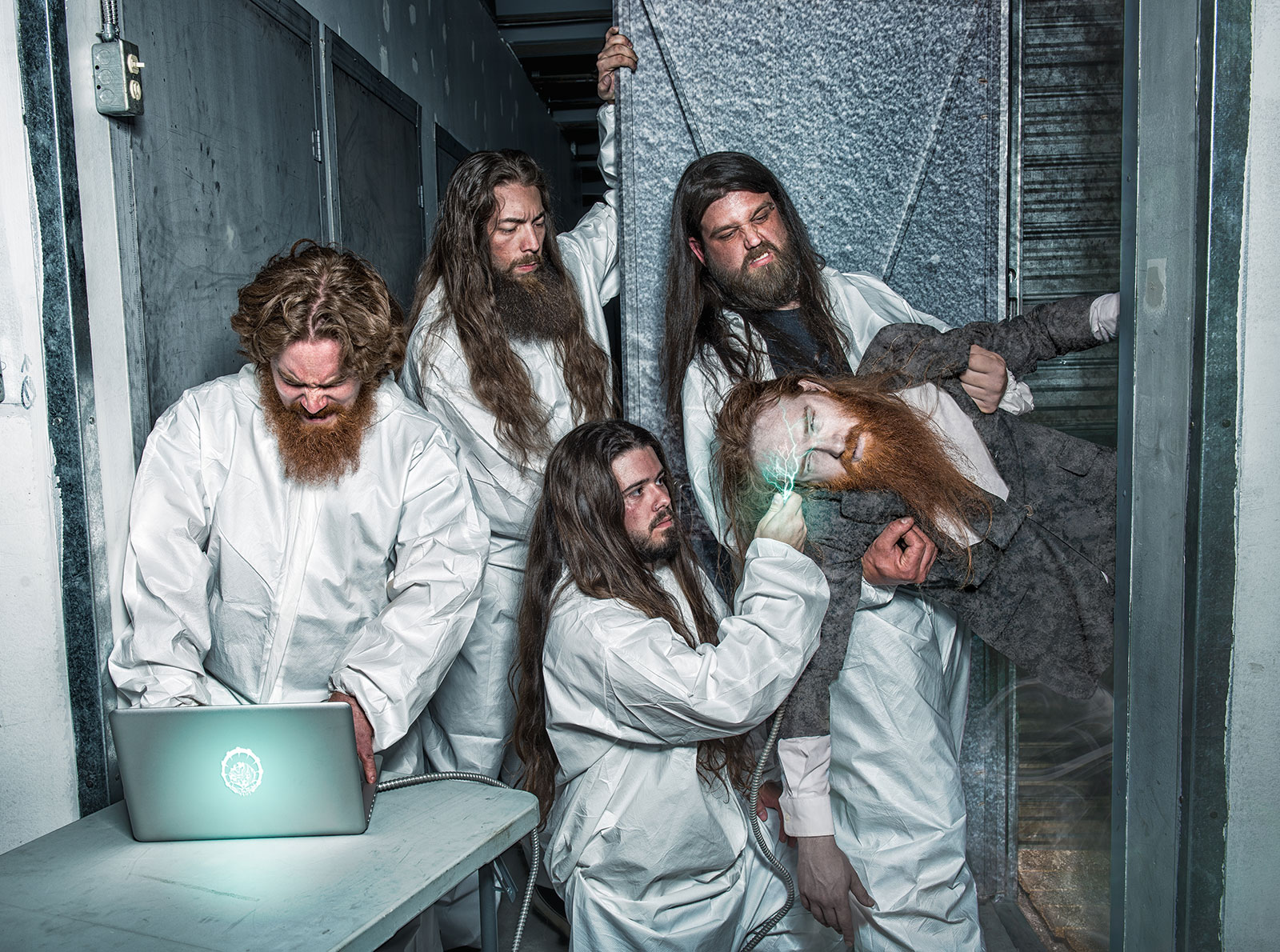 Assembled in 2003 to infiltrate, build and destroy, Gatineau, QC's INSURRECTION is an aural onslaught assaulting witnesses in both languages of French and English. Known for blending calculated technicality with a signature mixture of merciless death metal, the band has annihilated the masses with four full lengths, their most recent 2017's Extraction unleashed on Galy Records to follow Prototype (2013), Fracture (2010) and Prologue (2009). Emerging as one of the most prominent metal bands to come out of Eastern Canada, the brutal quintet will be embarking on their first Western Canadian tour this coming June along with festival performances at Decimate MetalFest and Montebello RockFest.
Vocalist Stef Jomphe comments:
This is exciting news for us to share with everyone! We've been around for 15 years already and never had an opportunity like this to play out west for our fans in the prairies, so with Extraction released, it's the perfect time! We get to finally meet and perform for so many fans that have never had the chance to see us live, and then we head on home to play Montebello Rockfest to top it off nicely.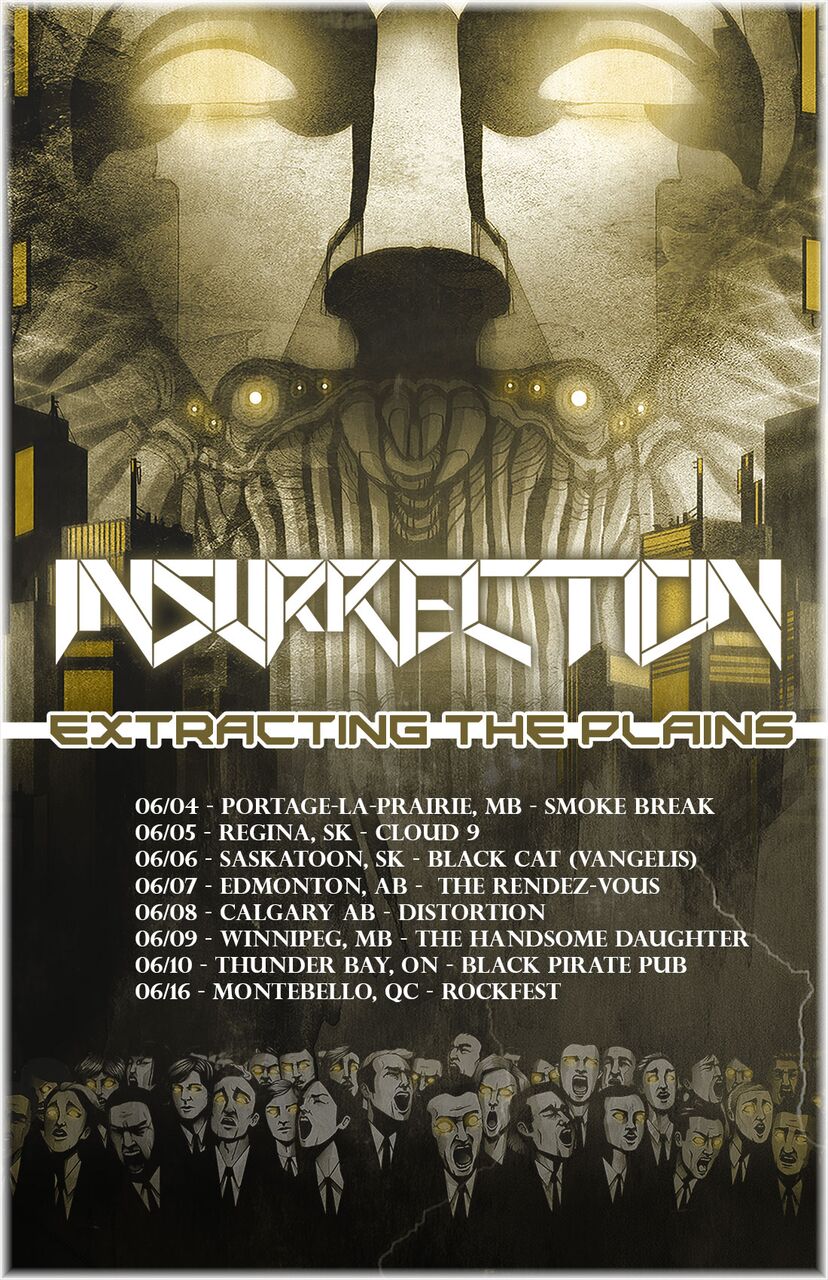 INSURRECTION – "Extracting The Plains" Tour
June 4 – Portage-La-Prairie, MB – Smoke Break
June 5 – Regina, SK – Cloud 9
June 6 – Saskatoon, SK – Black Cat Tavern
June 7 – Edmonton, AB – Rendez Vous
June 8 – Calgary, AB – Distortion – Decimate MetalFest – info
June 9 – Winnipeg, MB – The Handsome Daughter
June 10 – Thunder Bay, ON – Black Pirates Pub
June 16 – Montebello, QC – Rockfest – info
INSURRECTION's latest album Extraction is a ten track aberration that has shocked and blasted fans to the next life. The album was produced by Pierre Rémillard at Wild Studio (Cryptopsy, Obliveon, Anonymus, Voivod, Krisiun, Ghoulunatics, Despised Icon, Beneath the Massacre, Gorguts, Martyr).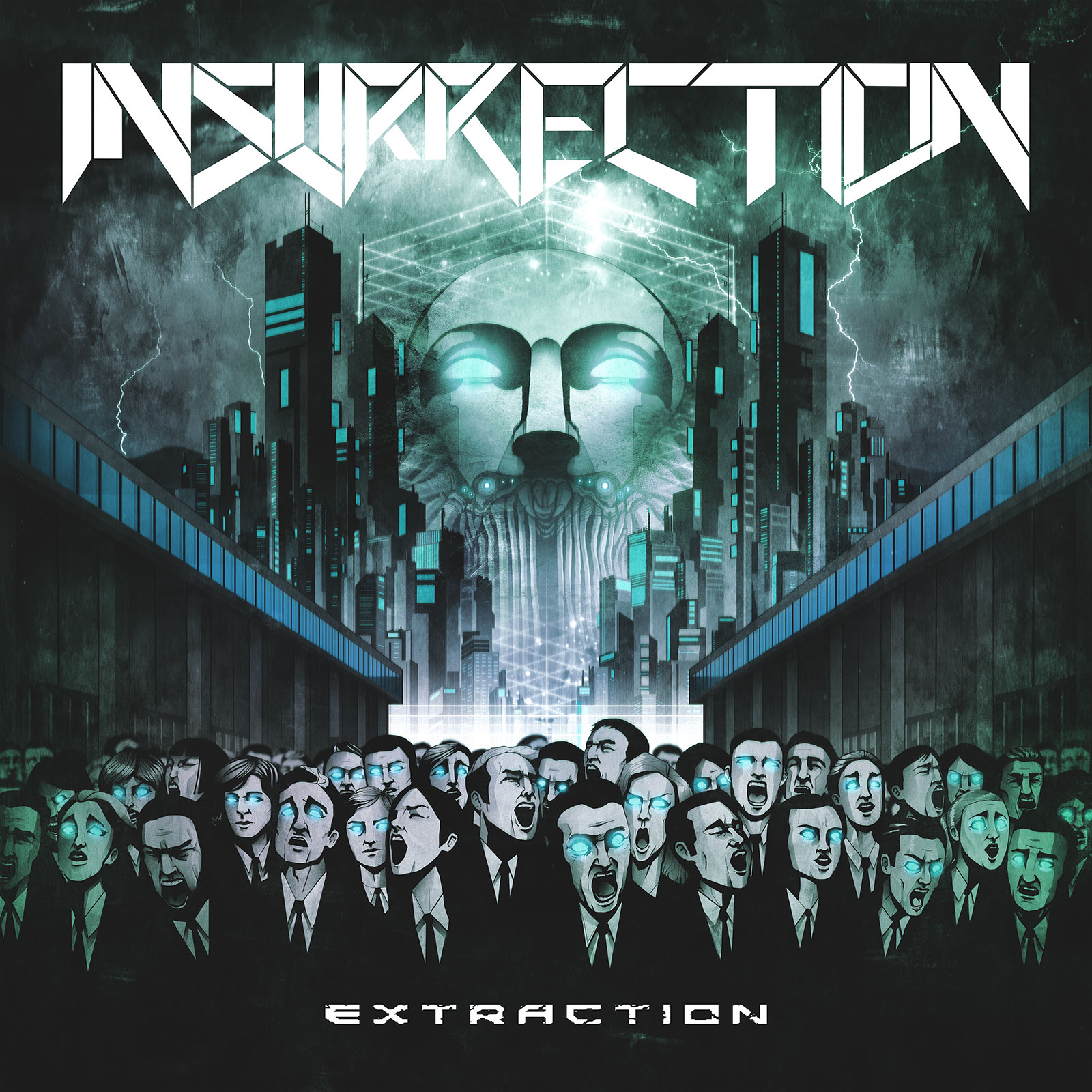 Track Listing:
1. System Failure
2. Onward To Extinction
3. Pull The Plug
4. Le Prix à Payer
5. The Eulogy of Hatred
6. Parasite
7. Le Pesant D'Or
8. Misère Noire
9. Assassins
10. Data Extracted … End Transmission w/ guest vocals Bruno Bernier (Obliveon)
View the lyric video for "System Failure" below:
CD lineup:
Stef Jomphe – Vocals
Vincent Laprade Séguin – Guitar
Antonin Perras-Foisy – Guitar
Francis Girard – Bass
Philipe Moreau-Latreille – Drums
Guest Vocals : Bruno Bernier (Obliveon) on track 10. Data Extracted … End Transmission
Touring Lineup:
Stef Jomphe – Vocals
Vincent Laprade Séguin – Guitar
Antonin Perras-Foisy – Guitar
Martin Samson – Bass
Stéphane Desilets – Drums
For more information, please visit: 
http://www.insurrectionmetal.com/
https://www.facebook.com/insurrectionmetal
Twitter: @InsurrectionCAN