As a member of Rammstein, the music world's most explosive live act, Richard Z. Kruspe has been part of a ground-breaking global success story that continues to build and to ignite. Along the way, he's turned his attention to a number of parallel projects, such as constructing a new studio (and a new home) in his native Berlin. But it's his decision to launch the Emigrate set-up that has given him the greatest chance to satisfy creative instincts outside of the parent group. In many ways, it's an anti-dote to the parent group!
The first Emigrate album appeared in 2007 (a self-titled record that went Top 10 in Germany, with single / video "My World" appearing on the soundtrack to the third Resident Evil movie). Silent So Long followed in 2014, featuring guest vocals from such high-profile artists as Marilyn Manson, Jonathan Davis, Peaches and the legend that will always be Lemmy. Now there's a new / third album, A Million Degrees, scheduled for worldwide release on November 30th.
A Million Degrees
Featuring 11 tracks, a fresh production team, plus vocal contributions from Rammstein's Till Lindemann & Billy Talent's Benjamin Kowalewicz this latest release is less a successor to Silent So Long and more a re-booted take on the overall concept, continuing Kruspe's desire to craft something personal. Kruspe writes the material, including new single / video '1234' (spotlighting Kowalewicz), sings the bulk of the songs (in English) and works hard – sometimes in the face of adversity – to keep everything rubber-stamped as 'special'. All this to ensure he is fashioning a body of work that will appeal to both existing supporters and those who appreciate the power of a great song delivered from heart above head.
Watch the video for "1234" below: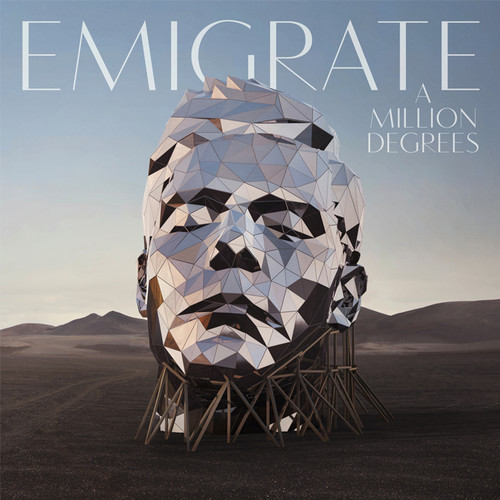 A Million Degrees Track-Listing
1: War
2: 1234 (feat. Benjamin Kowalewicz)
3: A Million Degrees
4: Lead You On (feat. Margaux Bossieux)
5: You Are So Beautiful
6: Hide And Seek
7: We Are Together
8: Let's Go (feat. Till Lindemann)
9: I'm Not Afraid (feat. Cardinal Copia)
10:Spitfire
11:Eyes Fade Away
Pre-order the album HERE
For more information on Emigrate, please visit:
https://www.this-is-emigrate.com