DEATH DEALER Issue 'Running with the Wolves' From New Album Conquered Lands
"Conquered Lands" out November 13 via Steel Cartel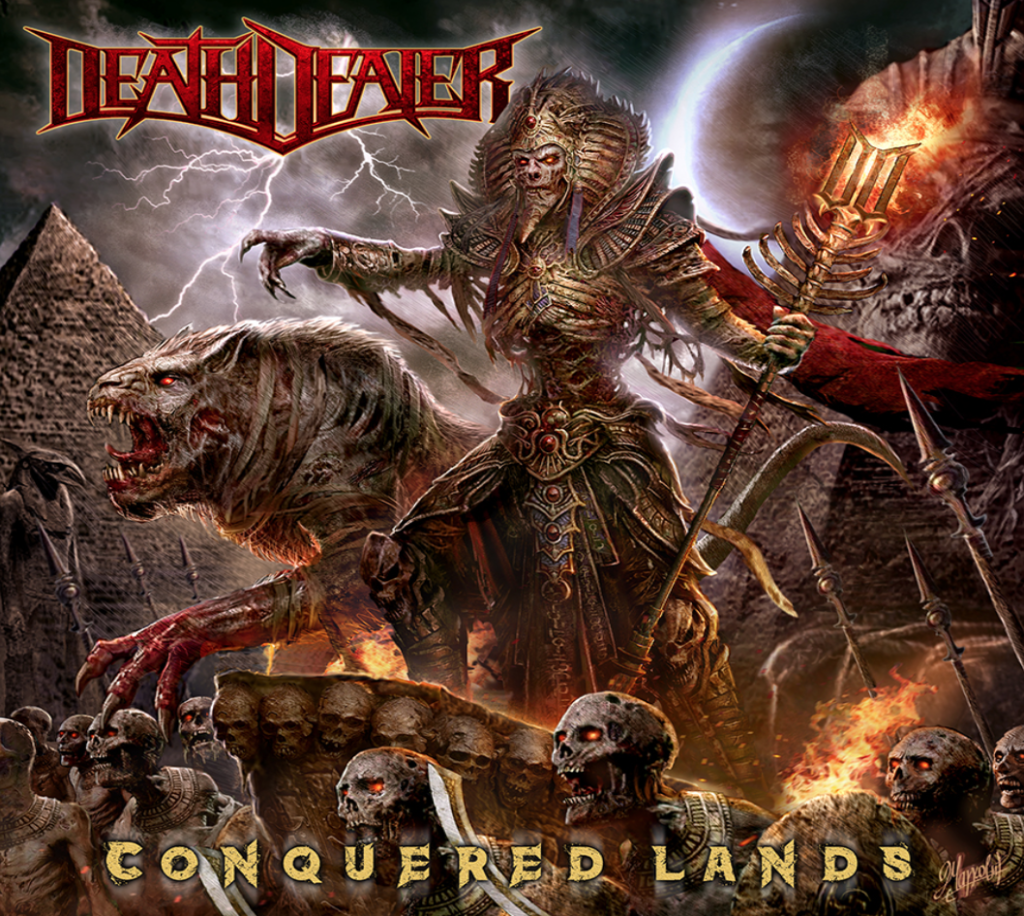 The band DEATH DEALER lead by ROSS THE BOSS has issued a second track, "Running with the Wolves," as a preview of their forthcoming 3rd record, CONQUERED LANDS – to be released worldwide November 13, 2020, through Steel Cartel. A video for the track has also been released, which can be viewed here:
DEATH DEALER has an all-star heavy metal roster featuring the aforementioned ROSS THE BOSS (ex-MANOWAR) Sean Peck: vocals (CAGE, THE THREE TREMORS, DENNER/SHERMANN), Stu Marshall: guitar (DUNGEON, NIGHT LEGION), Steve Bolognese: drums (ROSS THE BOSS BAND, INTO ETERNITY), and newly added bass player extraordinaire Mike Lepond (SYMPHONY-X, ROSS THE BOSS BAND).
Ross offers:
"Conquered Lands has a lot of heavy fast stuff on it but this song really has a rocking vibe and great energy. It is one of my personal favorites on our new record."
Sean adds:
"It is always a challenge to decide what songs to do videos for when you are promoting a record. I dig the hook on it and it is a fun song about being in Death Dealer. I always like bands that do songs about kicking ass. I was cracking myself up as I wrote the lyrics. It goes back to the KISS days I would say even."
Stu:
"We had a ton of footage from that great tour and the video captures the crazy energy we generate at these shows and how the crowd reacts to the band and our songs. I am really looking forward to playing these new songs of Conquered Lands live eventually."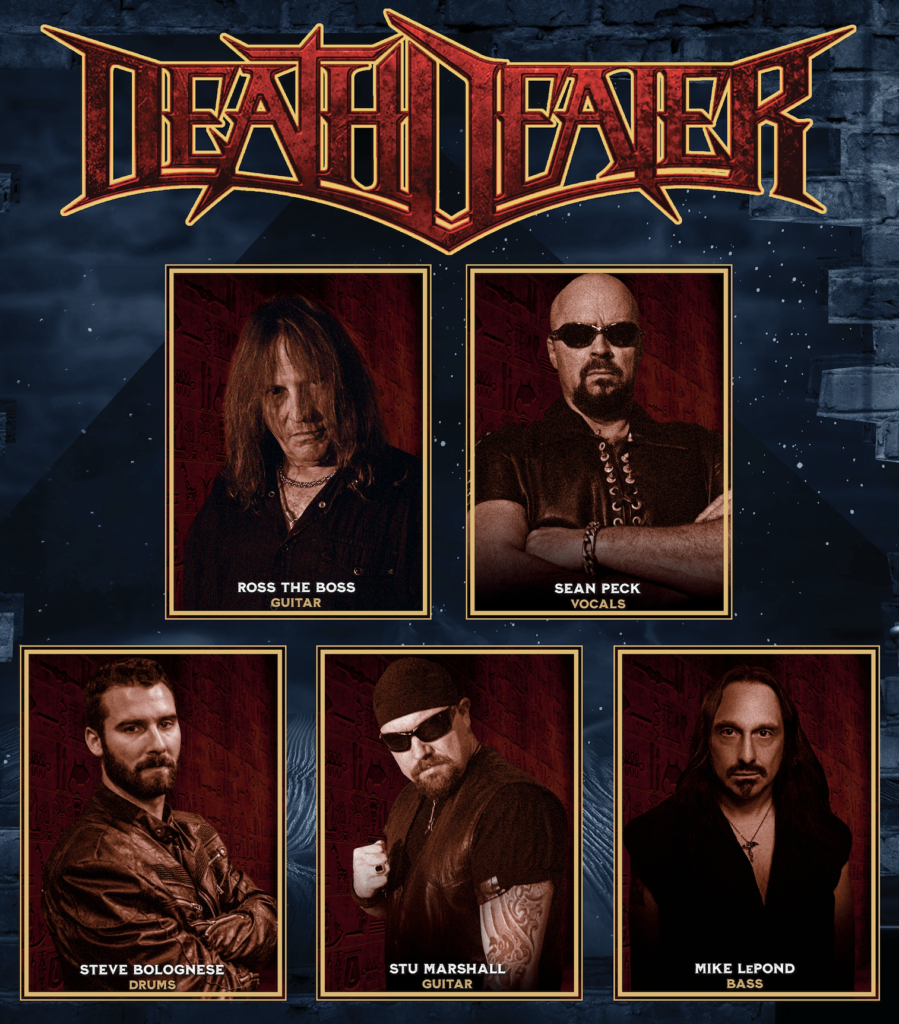 The Conquered Lands pre-order page for has some great bundle packages available here: http://www.deathdealermetal.com/store.html
The DEATH DEALER sound mixes classic heavy metal with elements of thrash, power, and epic stylings, all wrapped around powerful choruses that compel the listener to sing along at the top of their lungs with fists held high in the air. The album's lead-off track, "Sorcerer Supreme," can be heard here:
Their debut album, WARMASTER, was met with critical acclaim and led them to an arena tour opening slot in Europe and parts of Asia. Their follow up album, HALLOWED GROUND, continued where they left off and quickly helped them build a loyal fanbase aided by their headlining tour in Europe
DEATH DEALER will be supporting their new release with touring and festival appearances in the future.
'CONQUERED LANDS' TRACKLIST:
Sorcerer Supreme
Every Nation
Beauty and the Blood
Running with the Wolves
The Heretic Has Returned
Conquered Lands
Hail to the King
Slay or Be Slain
Faith Under Fire
22 Gone
Born to Bear the Crown
FOR MORE INFORMATION, VISIT: