DEAD WITCHES Unveil Album Details!
"The Last Exorcism" To Come In February 2019 On Heavy Psych Sounds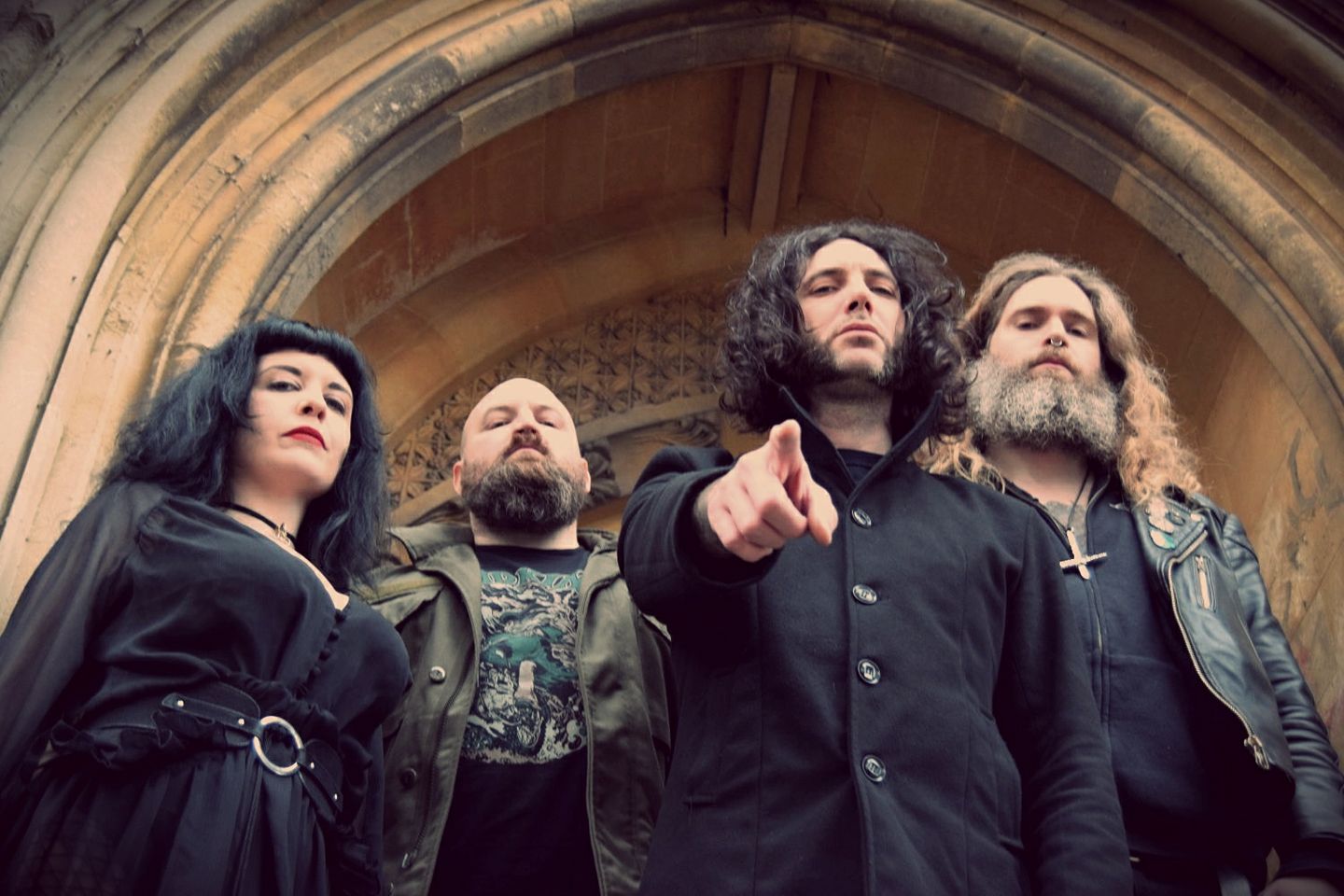 Haunting vocals, heavy riffs, fuzzed bass, savage drumming, Dead Witches will take you to another world… a world of darkness. Today the band unveiled the hotly anticipated details and cover artwork for their brand new album The Last Exorcism, due out on February 22nd 2019 with Heavy Psych Sounds Records!
Dead Witches roar back from the studio on two wheels, the Chuckalumba studios, where the fabled sessions for Dopethrone and Let Us Prey by Electric Wizard were recorded and Dead Witches debut Ouija.
Recording sessions background:
The sessions began on the full moon 25th of August in the heart of the New Forest deep in Dorset, the hallowed home of 90's doom legends and Electric Wizard folklore, marking Mark's fourth time in both bands at Chuckalumba. John Stephens, operating the living museum of antique analogue and valve driven studio gear and tape machines captured a world of demons and possessions… A banshee wail of woeful siren song weaving a sinister world of horror doom, through waves of burgeoning fuzz and hell sent thunder on the drum kit. Realizing the magnitude of what they had committed to tape, Dead Witches began to seek Doug Shearer, wizard of mastering and the final member in the coven. His previous work also includes Dopethrone and Let Us Prey.
The Last Exorcism will be available in the following formats on Heavy Psych Sounds, with a pre-sale to start on October 31st :
– 25 TEST PRESS VINYL
– 250 LTD GREEN FLUO VINYL
– 500 LTD SPLATTER, TRANSPARENT BACKGROUND RED-PURPLE
– VINYL
– BLACK VINYL
– DIGIPAK
– DIGITAL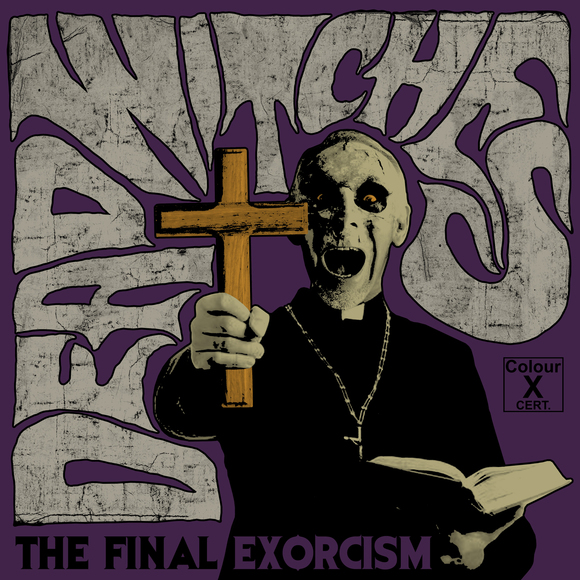 The Final Exorcism Track-Listing:
1. There's Someone There
2. The Final Exorcism
3. Goddess Of The Night
4. When Do The Dead See The Sun
5. The Church By The Sea
6. Lay, Demon
7. Fear The Priest
Dead Witches is the brainchild of drummer Mark Greening ( founding member of Electric Wizard, Ramesses and With The Dead). In 2017 Dead Witches began to work on the release of their first album, Ouija. Featuring original guitarist Greg Elk and vocalist Virginia Monti (Psychedelic Witchcraft), and Carl Geary on bass Ouija was phenomenally received by press and fans alike. 2018 will see the release of Dead Witches' follow up record, featuring new members Oliver Irongiant on guitar and Soozi Chameleone on vocals.
Dead Witches return to the stage with new lineup
Dead Witches made their grand return to the stage with a Saturday night appearance at the iconic Desertfest London 2018, introducing new vocalist Soozi Chameleone (Satlan) and guitarist Oliver Irongiant (Grave Lines, Sea Bastard) to the world. They emerged from the studio, where the follow up to 2017's release Ouija is currently being written, to perform a blisteringly evil set that stirred the souls of all in attendance. New material was unveiled and reviews following their show have been scorching hot. Heavy Psych Sounds will also re-release the band's highly acclaimed debut album Ouija in early 2019 with a pre-sale to start on February 22nd 2019 in the following formats:
– 400 in purple background – silver-yeallow-white splatter vinyl
– 400 in orange trasparent background – black-purple-green fluo vinyl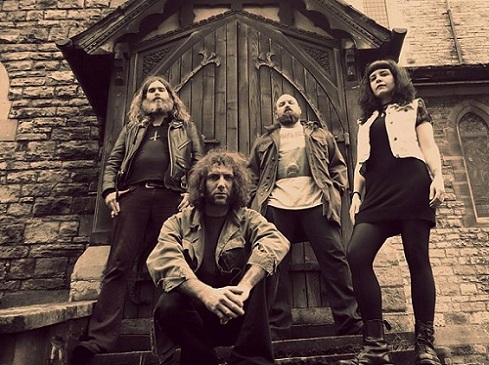 Dead Witches Are:
Mark Greening – Assault and Battery
Oliver Irongiant – Guitar
Soozi Chameleone – Vocals
Carl Geary – Fuzz bass
For more information on DEAD WITCHES, please visit: