Sludge-core Beasts CARCHARODON Stream New Album in FULL!
Coming This Friday, October 26th On Argonauta Records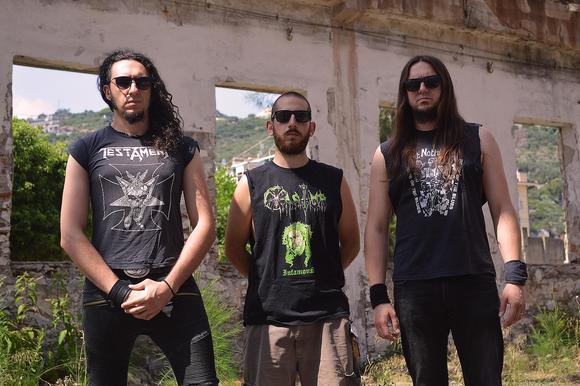 Sludge-core beasts Carcharodon are set to release their brand new album Bukkraken this Friday, October 26th with Argonauta Records! With their fierce mix of Extreme Metal, Doom and Sludge, Carcharodon deliver a vital listening for genre- fans of High On Fire, Carnivore, EyeHateGod and beyond.
To celebrate their upcoming and third album, the Italian powertrio has now unleashed a full album stream of Bukkraken. Turn it up loud and get your heavy dose of the new album by Carcharodon now and in its entirely right here:
"2018 has been an exciting year for us." Carcharodon's Boggio comments. "We got back as a full time band after years of silence, we have a new powerful drummer and a new record which is coming out on October 26th! Bukkraken is the album title, a collection of pretty straight-forward-in-your-face Tupadoom songs which takes Carcharodon back to their roots and shows some new elements too, brought in by Nuzzi (the drummer) and his HC background. This new chemistry between the 3 of us helped us record this furious album in 2 days, recording it "live" on separate tracks so that we wouldn't lose an inch on the groove side. Francesco Genduso at Onda Studio did a killer job by keeping the live attitude of the record but making it sound BIG. Mastering has been done by Emi Cioncoloni at El Fish Studio which made BIG become BIGGER! Bukkraken is ready to be released and we can't wait to melt your ears with these 9 Tupadoom/Turbosludge anthems about aliens coming to planet earth in search of the ultimate high!! Praise the riff, turn up the volume!"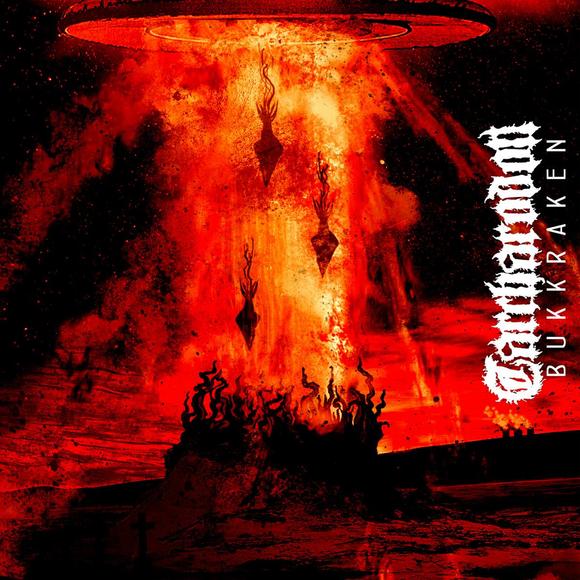 Track-Listing:
1.Bile Dealer
2.Weed & Brown Sound
3.Bukkraken
4.Whalefucker
5.Zebra Coat Cobra Head
6.U-666
7.Beak & Claw
8.Reptile Gauchos
9.Nuclear Piss
On Friday October 26th Bukkraken is to officially to see the light of day on Argonauta Records, and will be available for purchase HERE!
Carcharodon Tour Dates:
Make sure to catch the band live while they're still on their 'Piss Tour' in Italy, with many more European dates to follow soon:
10/31 IT Babilonia – Cervo
11/2 IT Raingogs House – Savona
11/3 IT Mezcal – Savigliano
11/6 IT Brixton – Alassio
11/24 IT Messico e Nuvole – Albenga
12/8 IT Camalli – Imperia
For More Info Visit:
www.facebook.com/Carcharodonband
https://carcharodon.bandcamp.com
www.argonautarecords.com