AVALAND Interview: A Peek Inside the 'Theater of Sorcery'
Metal Opera "Theater of Sorcery" out April 2, 2021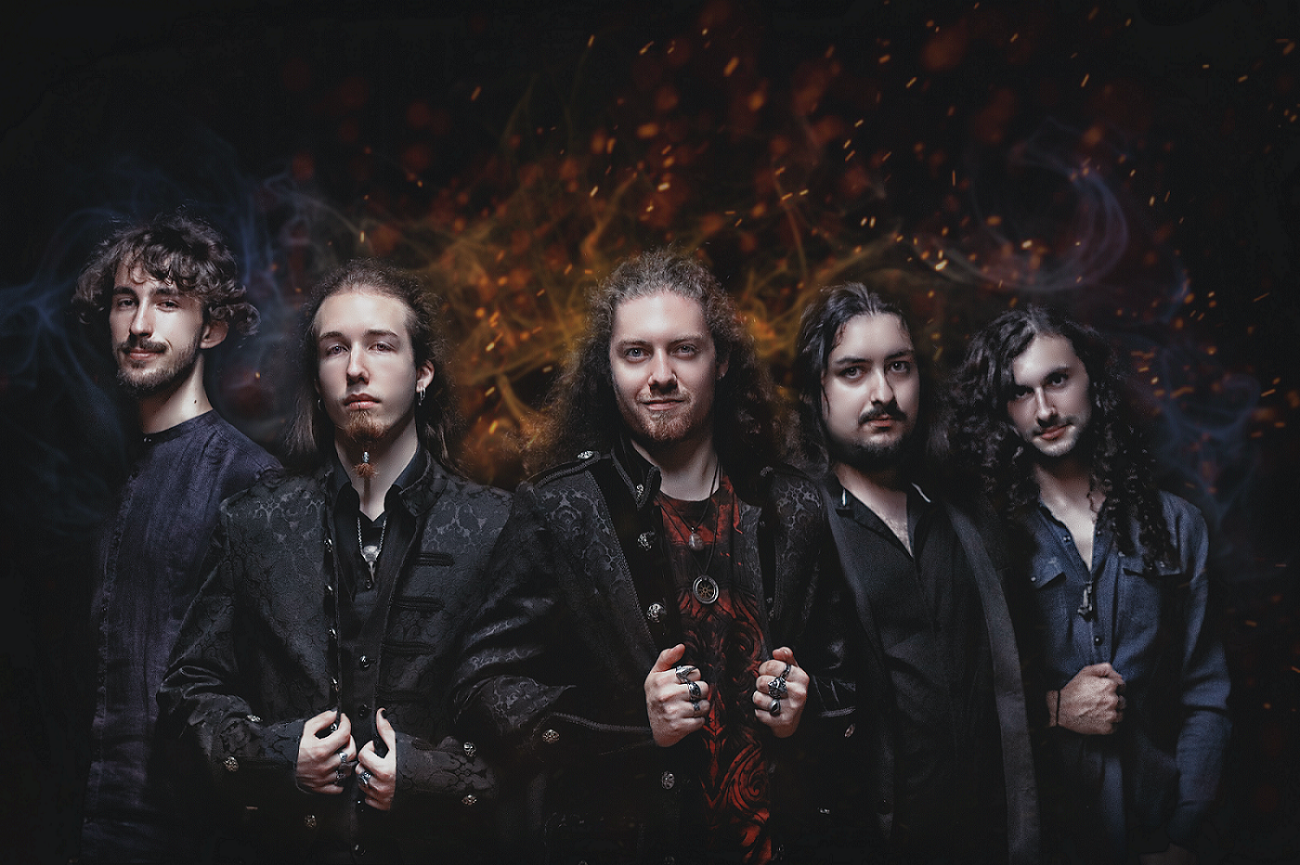 Hailing from Grenoble, France, Avaland was born from the twisted mind of composer and vocalist Adrien Gzagg. The band mastermind envisioned his debut metal opera, Theater of Sorcery based on his love of Tobias Sammet's Avantasia and Arjen Lucassen's Star One and Aryeon projects.
On April 2, 2021, more than a half decade from Avaland's nascent birth, Theater of Sorcery will finally be released to the world via Rockshot Records. The story is inspired by heroic fantasy, history, mythologies, and esoterism. Gzagg has created an epic story album with 8 characters that tell the story of a young sorcerer, Adam Wilstorm who could be the salvation of bringing back the light to the kingdom of Avaland and during his journey, he must learn to control his powers linked to the Storm.
To date, Avaland has released the album's opening title track and its epic closing finale, "Rise from the Ashes." Today, the band released the album's third single, "Let the Wind Blow," which features guest appearances by guests Zaher Zorgati (Myrath), Madie (Nightmare, Faith in Agony), Heli Andrea (Mobius, OLANE), and Jeff Kanji.
Of "Let the Wind Blow" Gzagg offers:
"I was inspired a lot by the 80's AOR rock for this song. The chorus is one that continuously loops the most in my mind. As part of the album's storyline, the song introduces Adam's Beloved, Solveig performed by Heli Andrea, and Adam's Best Friend Jacob voiced by Jeff Kanji."
Adrien also notes, he drew some inspiration for the track from Avantasia's "Let the Storm Descend Upon You," which he discusses more in our interview below.
Adrien drafted several friends to help him in the creation of Avaland; guitarist Christophe Feutrier, bassist Camille Souffron, guitarist Lucas Martinez, and drummer Léo Mouchonay. To help voice the many characters on Theater of Sorcery, he also enlisted the vast talents of Ralf Scheepers (Primal Fear), Zak Stevens (Savatage, TSO), Zaher Zorgati (Myrath), Emmanuelson (Rising Steel), Stéphan Forté (Adagio), Madie (Nightmare), Jeff Kanji, and Heli Andrea (Mobius, OLANE).
You can learn more about the backstory, guests, and influences behind Avaland and Theater of Sorcery in our interview with Adrien Gzagg and Christophe Feutrier who checked in with Metal Nation today to give us insight into their debut metal opera. View our interview here or watch below.
Track Listing:
1. Theater Of Sorcery – feat. Emmanuelson
2. Gypsum Flower – feat. Scheepers/Emmanuelson/Zorgati
3. Let The Wind Blow – feat. Zorgati/Heli/Kanji
4. Storyteller – feat. Zak Stevens
5. Escape To Paradise – feat. Zorgati/Kanji
6. Holy Kingdom Of Fools – feat. Jeff Kanji
7. Never Let Me Walk Alone – feat. Madie
8. Deja-Vu – feat. Emmanuelson
9. I'll Be Ready For Your Love – feat. Heli Andrea
10. War Of Minds – feat. Zorgati/Madie
11. Rise From The Ashes – feat. Zorgati/Madie/Stevens/Heli/Kanji/Emmanuelson/Scheepers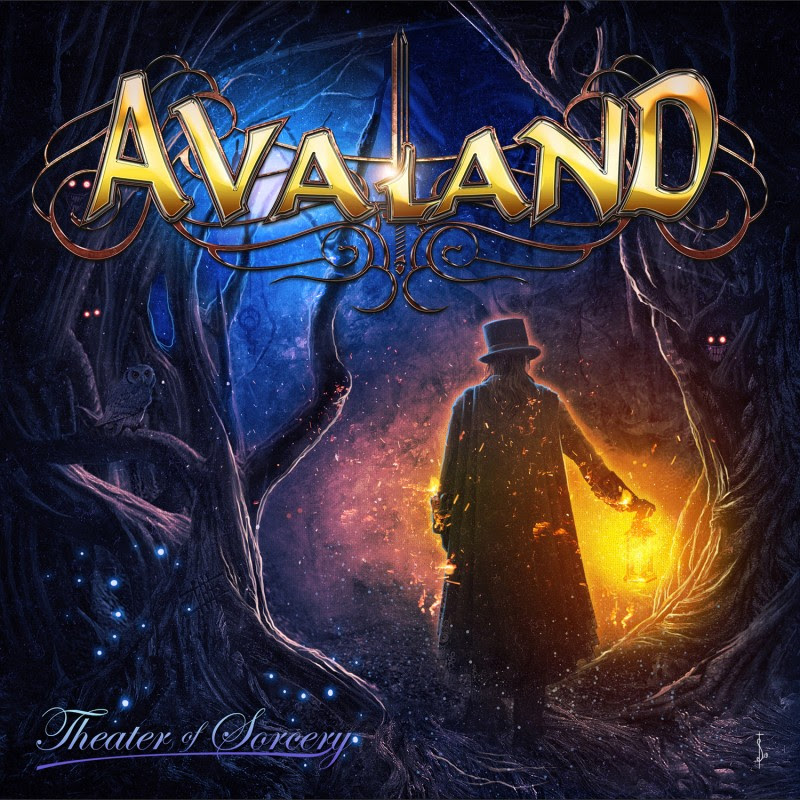 AVALAND is :
Adrien G. Gzagg: Composer, Writer, Lead Singer, Keyboards and Orchestrations
Christophe Feutrier: Guitars
Lucas Martinez: Guitars
Camille Souffron: Bass, Double-Bass
Léo Mouchonay: Drums
Guests / Characters:
Adrien G. Gzagg is Adam Wilstorm
Zaher Zorgati (Myrath) is Adam's Inner Voice
Jeff Kanji is Jacob Reiser, Adam's Best Friend
Heli Andrea (Mobius/OLANE) is Solveig Elweiss, Adam's Beloved
Emmanuelson (Rising Steel/Ellipsis) is The Master Of Sorcery
Zak Stevens (Ex-Savatage/TSO/Archon Angel) is The Storyteller, appearing from the past
Ralf Scheepers (Primal Fear/ex-Gamma Ray) is Aloïsius Jestens, King Of Avaland
Madie (Nightmare/Faith In Agony) is The Guardian Angel
Guests Guitars:
Ricky Marx (Ex-Pretty Maids/Now Or Never) on 1. Theater Of Sorcery
Stephan Forté (Adagio) on 2. Gypsum Flower
Ayman Mokdad (Venus Syndrome/Alien Encounters) on 7. Never Let Me Walk Alone
Virgile (ex-Rising Steel/Schräpnel) on 11. Deja-Vu
Choirs and Back Vocals:
Adrien G. Gzagg
Chris Feutrier
Leo Mouchonay
Emmanuelson
Jeff Kanji
Heli Andrea
Yves Campion (Nightmare)
Cara (Eltharia)