With a foolproof concoction of thrash metal, punk, hard rock, and stoner rock, the recipe delivers Mammoth Mammoth . I think it is fair to say these guys have had their share of no fucks given, rock and roll lifestyle experiences. Ranging from brawls with gangs that led to lead singers hospitalization, to shoot-outs at strip clubs, and burnt down concert venues, these dudes know how to, um, party? Just immerse yourself into YouTube-land and watch the incredible energy these rockers bleed and perform.
The Beginning
Mammoth Mammoth started their musical journey in 2007 in Melbourne, Australia as two guys; Ben Couzens (guitar) and Gareth "Gasg" Sweet (bass). Shortly after, Couzens brought on  Frank "Bones" Trobbiani, who he formally jammed with in another project, to drill down the drum position.  Mikey Tucker completed this four piece as the vocalist and magic started brewing.
They independently released their self-titled debut EP album in June of 2008 on their own record label Golden Triangle. At this time they had released a video from a song off the EP, Weapon of Mass Self Destruction. The video was quickly taken down by YouTube, Myspace, and Facebook due to its 1970's European vintage pornography, but not before it was viewed by a million people, and with many complaints. Rebels indeed.  In August of 2009 they released their first full-length album titled, Volume II: Mammoth. Sweet left the band after, and was replaced by Simon Jauney briefly, but their search ended with  Pete Bell as their go to guy.
Napalm Records Signs Mammoth Mammoth 
Mammoth Mammoth 's second full album, Volume III: Hells Likely, released in 2012,  gained high sale volumes and this was when Napalm Records noticed the stir they were creating and jumped in and signed them. With this record, they had numerous magazine features with fantastic recognition for second in album of the month from Metal Hammer magazine. They were also given the title "One of the Best Rock Albums of 2012" within many blogs.
In 2015 they released their third full-length album, Volume IV: Hammered Again. In 2016 another EP was released Mammoth Bloody Mammoth and 2017 brought Mount the Mountain.
KREUZUNG
Most recently, Kreuzung, (German word for crossroads) their fifth album release just came into everyone's existence November 8th, 2019. With this album came a lineup change due to Couzens and Bell's exit. According to the band, the two were unable to perform the commitments that were on the books. Enter Marco Gennaro (guitar) and Kris Sinister (bass). Now on the horizon is European tours and no end in sight to the musical endeavors to follow.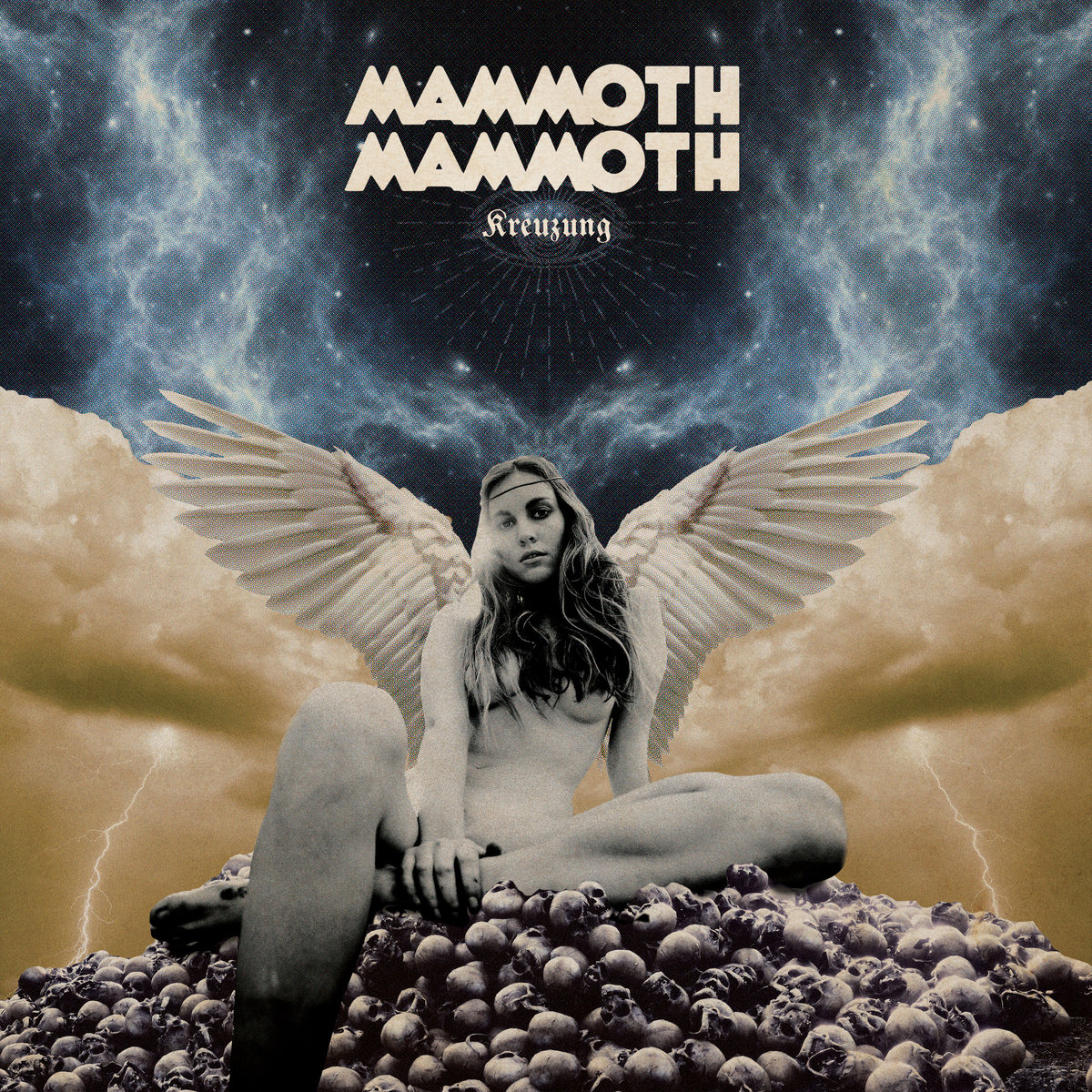 Tracklisting:
1 I'm Ready
2 Wanted Man
3 Motherf@cker
4 Screamin'
5 Kreuzung
6 Tear it Down
7 Tonight
8 Mad World
9 Let Go
10 Lead Boots
11 God's gonna hate Me
Mammoth Mammoth  has proven time and time again a force to be reckoned with. The groovy rock/metal vibes with punk undertones give them a bit of a Motorhead feel.  I was not surprised to see another fan conclude the same thing as this was my initial thought with first listen. The energy felt through the album tracks can only be imagined as an incredible live performance. Mammoth Mammoth have shared the stage with many well-known artists such as; Sleep, Black Label Society, and Hellyeah. Make sure you catch them on tour if they come near you.  Check out their upcoming tour dates HERE.
For more information on MAMMOTH MAMMOTH, please visit:
https://www.mammothmammothofficial.com
https://www.facebook.com/mammothmammothband
https://www.instagram.com/mammothmammoth
https://mammoth-mammoth.bandcamp.com