Disconnected – White Colossus
Release Date: March 23, 2018
Label: Apathia Records
S

ome music lovers are purists in the sense that they prefer their genres to stay clear and defined and not blur into each other.  Personally, I am a huge fan of genre soup.  What I mean by that is a well crafted blending of styles to create an interesting and engaging sound.  White Colossus is a new album from a relatively new band called Disconnected and it is just that, sonic soup.

Based out of Troyes, France, Disconnected have released their debut full length album which blends various elements of hard rock and metal into a solid and intelligent sound complete with progressive moments and very singable vocal melodies.  Ivan Pavlakovik (vocals), Adrian Martinot (guitars), Aurelien Ouzoulias (drums) and Romain Laure (bass) have come together to create an impressive debut album.

"Living Complete" is the first song on the album and also the first single.  I think its a great choice for both as I feel gravitated back to it while listening to the rest of the album.  I'm not quite sure if that's a really huge compliment to that one song, or a bit of a slight to the rest of the album.  Either way, "Living Complete" is the perfect song to get you going and a decent representation of the overall sound of the album and band.  The tune kicks off on a groovy riff before kicking into the screaming vocals, which, despite not being my preference of Ivan's abilities, are still done well.  Then we are brought into the infectious melody of the chorus which is a comfortable rhythm combined with anthemic vocals.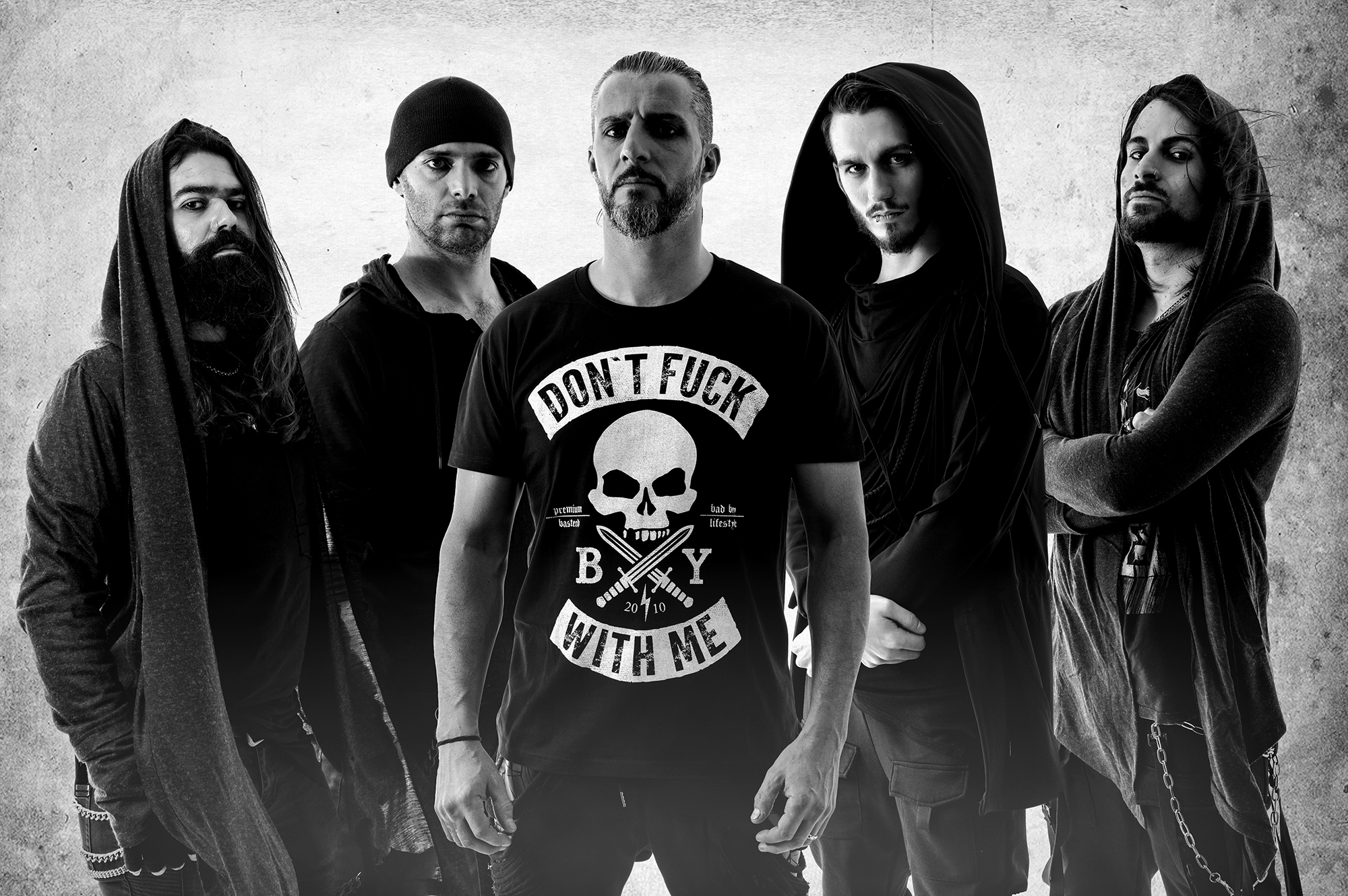 Perhaps its a symptom of the music I have been listening to, but I don't hear too many bands spending time on ballads anymore.  Disconnected are not afraid to go there, to slow things down a bit, inject more emotion and melody into the vocals and bang out a killer ballad.  I won't call them power ballads since that seems to have stayed in the 80's with the hair metal bands.
The track, "Wounded Heart" is a great example of such a melodic voyage that starts out working the confines of a ballad only to build up to a rocking and intense climax.  This song is a great example of the musical dynamics Disconnected employ on this album.  By no means am I making any musical comparison between the two, but this song could have been on a new Muse album, only heavier.
Back to the sonic soup concept; Disconnected have really blended it well.  The music is rhythmically engaging on a very accessible level without being dumbed down.  They have managed to keep the technical aspects of the music apparent enough to appeal to the connoisseur while maintaining simplicity for the casual listener.  White Colossus is a very strong debut album that displays the potential for better and greater work to come.  For those who like soup, it's hot and ready, DIG IN!