WITHIN THE RUINS Issues Intimate Making-Of 'Black Heart' Videos
Black Heart Out Now on Entertainment One (eOne) / Good Fight Music.
Progressive deathcore unit Within The Ruins recently launched a collection of videos detailing the creation of their latest full-length, Black Heart, released late last year via Entertainment One (eOne) / Good Fight Music.
Savage, unrelenting, and hyper-focused, Black Heart hammers home ten songs of sheer terror with an unforgiving mandate to destroy. Combining the breakneck precision of classic slabs like Invade and Elite with the unrestrained raw aggression of Halfway Human, the recorde merges from the most extended space between records with remarkable urgency and energy.
The band revisits the Black Heart recording process, offers a breakdown of singles "Deliverance" and "Devil In Me," and takes an Instagram deep-dive discussing various posts and the stories behind them. Check out the videos courtesy of the bands YouTube channel below:
"Deliverance" Track Breakdown
"Devil In Me" Track Breakdown
Instagram Deep Dive
Black Heart
is available on CD, LP, and digital formats. For ordering options, visit
THIS LOCATION
where the record can be streamed.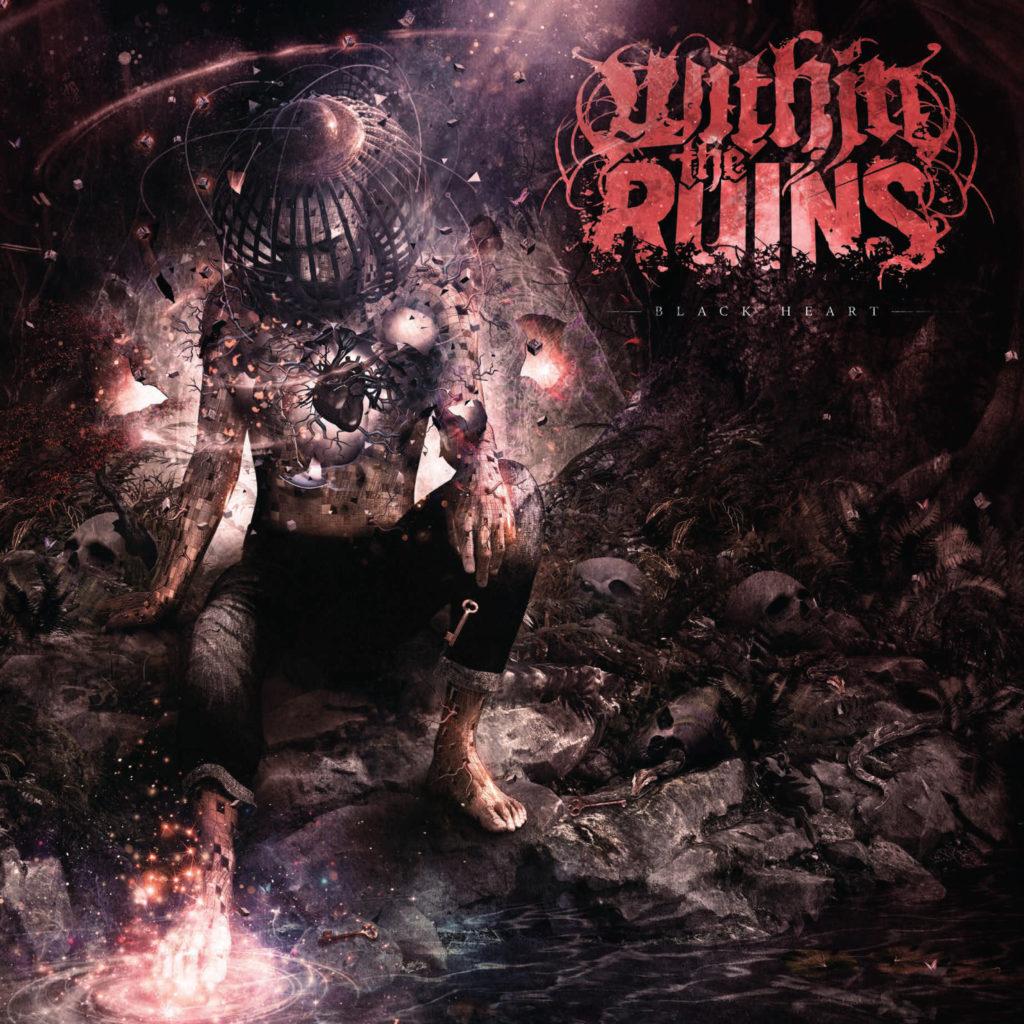 Find the band's previously released video for "Deliverance"
HERE
, "Black Heart"
HERE
, and "Devil In Me"
HERE
.
About Within The Ruins:
Born and bred in the same heavy metal fertile Northeast soil as New Wave Of American Heavy Metal progenitors Killswitch Engage and All That Remains, WITHIN THE RUINS charted their own course in the genre, offering a unique take on familiar ingredients: the dark sounds of classic death metal, the technical melodicism of Scandinavia, and the precision staccato crunch of Meshuggah. In contrast to much of the genre, they maintain an emphasis on the songs over the shred. Showmanship and diversity coexist, smartly sidestepping contrived or predictable sonic choices.
Vocalist
Steve Tinnon
arrived for his full-length debut with a mountain of things to get off his chest, screamed throughout
Black Heart
with both intensity and dexterity. He previously fronted another band that included
WIithin The Ruins
bassist/vocalist
Paolo Galang
, making this version of the outfit a supergroup of sorts, combined with co-founders, guitarist
Joe Cocchi
and drummer
Kevin McGuill
. As with previous records, Cocchi produced his parts as well as his bandmates, together with longtime producer, mixer, and mastering engineer
Joshua Wickman
of Dreadcore Productions.
Within The Ruins stands tall among their peers in postmodern death metal, technical progressive metal, and the deathcore movement, with Gojira like flourishes of color and meditation. Indeed, the group represents the pinnacle of possibility when a band keeps their feet firmly rooted in the foundations of modern death metal, chews upon tidbits of classic thrash, and all the while reach upward to grasp toward new creative heights of their own design, with hunger and skill.
For more information on

WITHIN THE RUINS

, please visit: