The Crown recently released their new album, Cobra Speed Venom, via Metal Blade Records; for their efforts, the band has now entered the international charts! See below for all positions.
The Crown comments:
"Really?? 34th most selling album in Germany last week? Entering Top 100 in Switzerland? Our raw untamed punkish styled Death/Thrash Metal?? I guess there's hope for humanity after all! Or maybe this proves the opposite 😉 A.M.A.Z.I.N.G!!"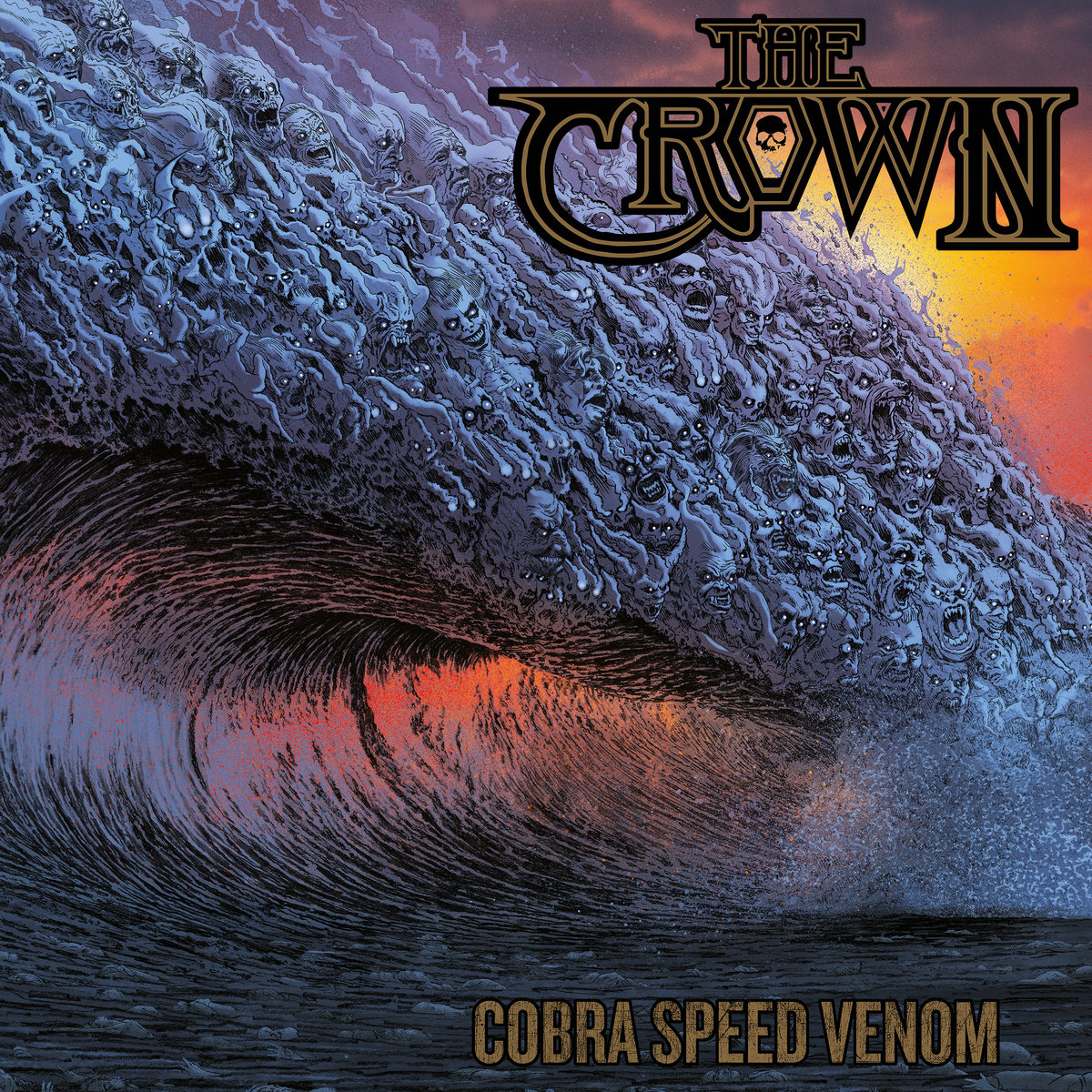 #34 Official German Album Charts (Germany)
#99 Official Swiss Album Charts (Switzerland)
#26 Current Hard Music Albums (USA)
#41 Top New Artist Albums (USA)
#97 Record Label Independent Current Albums (USA)
#83 Top Hard Music Charts (Canada)
Listen to Cobra Speed Venom below:
To purchase Cobra Speed Venom, please visit HERE
With their motivation at an all-time high, The Crown spent most of 2017 intensely rehearsing 13 new songs.They eventually entered the classic Studio Fredman with Fredrik Nordstrom to record what would become their new album, Cobra Speed Venom. The sound is massive, brutal and a real punch in the face. Extreme speed and aggression mixed with classic heavy metal and rock n' roll, which really shows that The Crown has no boundaries. The apocalyptic theme of the lyrics and music also fits perfectly with the outstanding artwork of Christian Sloan Hall.
After 27 years, the band is still motivated to create a classic piece of art – and together with Metal Blade Records once again, the vision is real.
The Crown live:
Apr. 13 – Dublin, Ireland – Voodoo Lounge
Apr. 14 – Leeds, UK – Wrath Fest
Apr. 15 – London, UK – The Underworld Camden
May 12 – Gothenburg, Sweden – Sticky Fingers
May 26 – Grangesberg, Sweden – Gamrocken
Oct. 6 – Hoogeveen, Netherlands – Graveland
For more information on THE CROWN, please visit the following:
http://www.thecrownofficial.com
https://www.facebook.com/thecrownofficial
Twitter: @thecrownsweden