Hi, this is Ivø – the Program Manager at Metal Nation Radio. I have the good fortune of discovering many unsigned and talented bands from around the globe. Normally I leave writing and interviewing to the magazine staff at Metal Nation, but I decided to step out of my comfort zone when Pacto's music crossed my desk. I'd like to introduce you the interview I did with these Colombian Black Metallers. They are an Unsigned and Independent band from Bogota, Colombia. A casual conversation on New Years Eve with band founder John J. Sabogal, about metal music and about the life here and there turned into an impromptu interview. Vocalist Giovanni Cantor joined in as well.
Enjoy!
Hi/Hola Pacto, greetings from Metal Nation! How you guys doing?
John Sabogal and Giovanni Cantor: "We are doing good, thank you for this opportunity!"
Tell us more about Pacto, please introduce the band members.
John: I'm the guitar player and sometimes the bassist when it comes to studio recordings. I live in Bogota – the capital city of Colombia. Gio lives in Gachancipa, a very small village near Bogota. My twin-brother Manuel Sabogal is the keyboardist, from Bogota. Our drummer Johan Montaño is also from Bogota. And finally we've got Jorge Arévalo – our bass player, who also lives in Gachancipa.

Some fun facts about us, beside the music scene:
Gio is a Counselor of his village Gachancipa, so he is actually involved in politics. He knows how to write complex lyrics and he is a good speaker (he reminds me of Fenriz from Darkthrone, who is also involved in politics in his little town in Norway, and he`s also a black metal musician). I work in a Customer Care Center. I have the ability to handle English and Portuguese language and that's what I do on a daily basis. My brother Manuel is a Messenger, he works in a postal office here in Bogota. Johan the drummer – his story as a musician is really amazing. He is a… Cop! Which is very rare – not many cops love metal music in Colombia! Jorge, the bassist, works in several jobs related to construction, painting and stuff like that.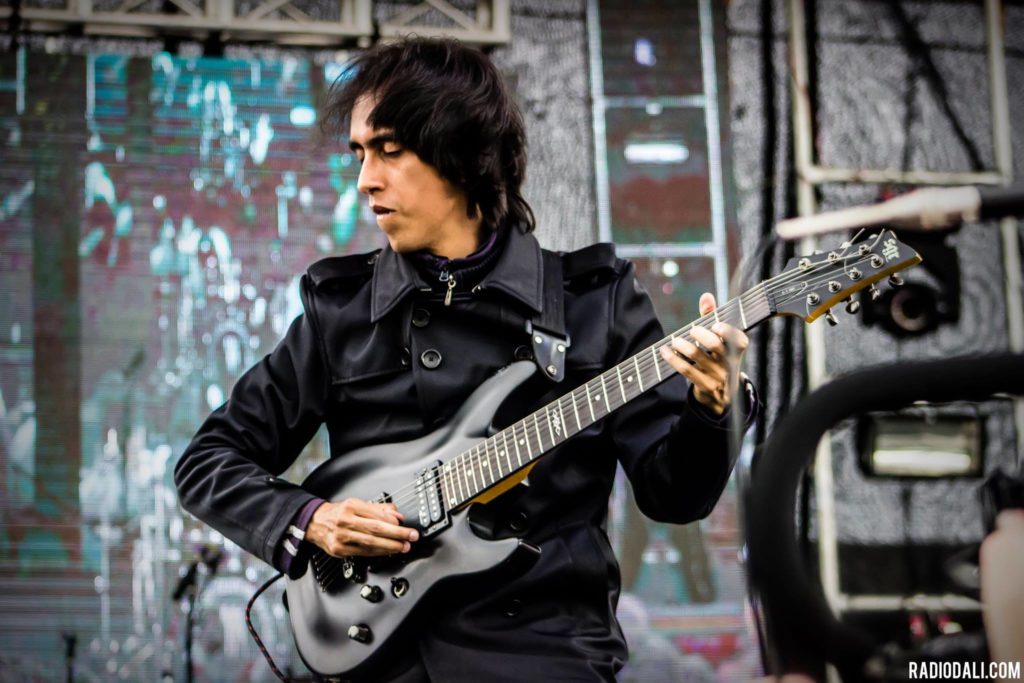 When was Pacto formed, and when was your first live gig?
John: The first time I thought about founding a band was back in 2007. But it was actually in 2009 when this madness began – with our first ever live gig here in Bogota.
What was the feeling to play for the first time in front of an audience? How passionate are the Colombian metalheads?
John: The feeling was extremely exciting and I was really nervous, of course. Pacto is pretty well received by audiences in general, not only by metalheads. Colombian metalheads are very passionate. Most of them prefer the aggressive kind of metal music, and that's because of the context that we live in Colombia, I think…  You know… because we are a minority in this country, and most of the times we are rejected by the society. I guess all of that anger turns into passion, and that reflects in the aggressive metal that we produce in Colombia.
I know Pacto means "Pact" in English, but does it also have some other meaning for you? Why you chose the name Pacto?
John: To be honest with you, I wasn't thinking too much about the name. Pacto just came up to my mind and I thought it was a good name because it's easy to pronounce. And when you hear that word you can free your imagination. I mean… 'Pact', but with whom? We think that it's a good name to represent the "pact" we have with our audience every single time when we play live.
I've seen on the Internet that you're listed as an Epic Black Metal band. You definitely have your own specific sound. Tell us more about your genre?
John: We call it Epic Black Metal because we always try to create a melodic and atmospheric music, which is something common in those bands who claim to be Epic. I mean… something extremely important for us is always the presence of a melody in our songs.
How big is the Black Metal scene in your area, and is it difficult to be a member of a Black Metal band, in Colombia?
Gio: It's still a very underground scene. There are no big events or big fests related to Black Metal. The opportunities are very few being part of this scene in Colombia. It's difficult with all of those religious sectors, because there's a retrograde ideology that does not allow the Black Metal scene to grow. There is a stigmatization, but at the same time that social rejection gives us more strength to keep going.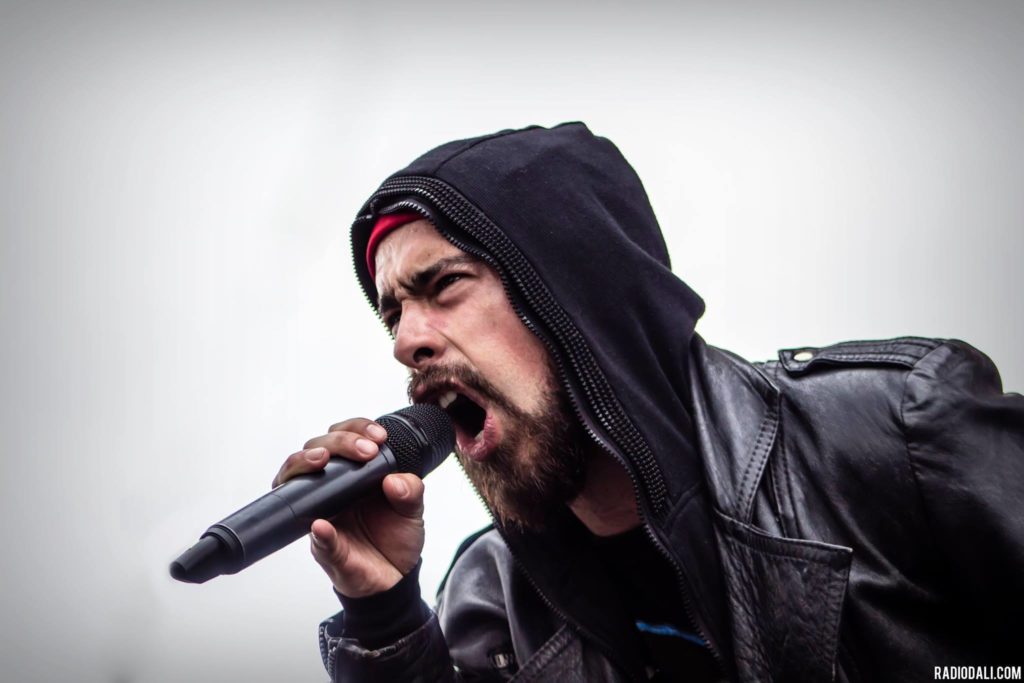 Who's your biggest influence in Metal music?
John: When it comes to our influences it is very complex, because each one of us has different taste, almost to the point that one of our band mates doesn't listen to Metal music… Yes, that's my twin-brother – he's committed only to Pacto. It's rare, but it is what brings the identity of Pacto. My personal influences are bands like Windir and Falkenbach, but as a composer I try to be as original as possible. The influences of my brother Manuel are more related to genres such as IDM, Darkwave and Ambient, from bands like Aphex Twin, Autechre or Boards Of Canada. He implements those influences into Pacto trying to make it as original as possible. Gio is very loyal to our local scene – his influences are Colombian bands like Kraken and Masacre, and in general he loves to watch live performances. Jorge loves the classic Thrash Metal, and Johan – our drummer – is a huge fan of the Post-Black and Depressive Black Metal.
Pacto has two released full-length albums: The debut, El Reino De Los Hechiceros from 2014, and Sagrada Victoria, which came out in 2017. Are you working on new material? Is it difficult to record your music in Colombia?
Gio: It's not easy because there are no proper studios in Colombia. You know… the kind that can give us the sound that we want.  It's hard to find one because the studios here are not specialized in the underground sound as the one we make – Black, Post-Black and Epic Black Metal. And on top of that we have a financial difficulties of course… It's way too expensive to record music with a very good sound in Colombia.
You guys sing in Spanish, which is admirable. Who writes the lyrics in your band, and what are the main lyrical themes you prefer to work on?
Gio: Our lyrics are a reflection of the reality we live in, not only in Colombia, but also The World in general, of the negative acts of the mankind. Our lyrics are some sort of a protest against the dark side of the humanity, against the greed for power, against the wars, against perpetuating the throne of power and obtaining it at any cost. Against this over-consuming society that rejects those who think differently, against the society that does not allow the development and the inclusion of those individuals who think differently. Our lyrics are also some sort of a prediction of the future – we seek prophesying. So in general our lyrics are a protest and a prediction of the future at the same time – to where the mankind is going, to all the bad decisions we made and are still making, which are leading us to our own extinction.
You first write the lyrics, then the music – or it's the opposite?
John: We first create the music and then Gio is in charge to write the lyrics. Then we discuss them all together to see if they're worthy or not.
What's your biggest dream as a band?
Gio: Well, right now we are looking forward to record our third album, working on some elements from the beginning of Pacto. We dream to be able to participate in some big metal festivals in Colombia. We dream to be able to impose Pacto nationally, and maybe to dabble internationally.
May all your dreams come true, Pacto! Thank you guys, it was a pleasure to chat with you, and to score my first ever interview! Any words for the Metal Nation?
John: Thank you so much for this interview, the pleasure was ours, and I'd like to thank Metal Nation not only for making the effort to support unsigned and independent bands from all over the world, but also for saving the world from shitty music! 10/10 for Metal Nation Radio!