Sheffield shredders Malevolence are back with their neck-snapping new anthem "Keep Your Distance", featuring vocals from Bryan Garris of Knocked Loose. Check out the video HERE.
"Keep Your Distance was written about positive aggression; having the strength to remove and liberate yourself from any negative influence that you see fit – a sentiment that we believe everyone can relate to," the band comments.

"Since the song is short and sweet, we wanted a high energy video that would truly capture the vibe and chaotic nature of our live performances. We were on tour with Knocked Loose in December and took this opportunity to collect as much crazy footage as we could. Bryan hit the studio to record his part a day or two before the tour started and jumped on stage to sing it with us every night with immediate effect. We are extremely happy with how the video came out both visually and sonically and we could not be more excited to share it with the world."
The track is taken from the band's forthcoming EP The Other Side, due for release on 24th April via the band's own established label MLVLTD Music. The three-track EP follows 2017's Self Supremacy which saw their status catapult from kings of the underground to national representatives of UK metal and hardcore, selling out club shows from mainland Europe to the USA, to South East Asia and Japan.
Despite the band's DIY status, Malevolence have made no attempt to cut corners with the way this record looks and sounds. With audio production handled by Carl Bown (Trivium, Bullet For My Valentine) and stunning artwork from Eliran Kantor (Testament, Iced Earth, Sodom, Venom Prison, Hatebreed), Malevolence have curated a team of the finest talent in metal to ensure that the quality of the project is comparable with the greats.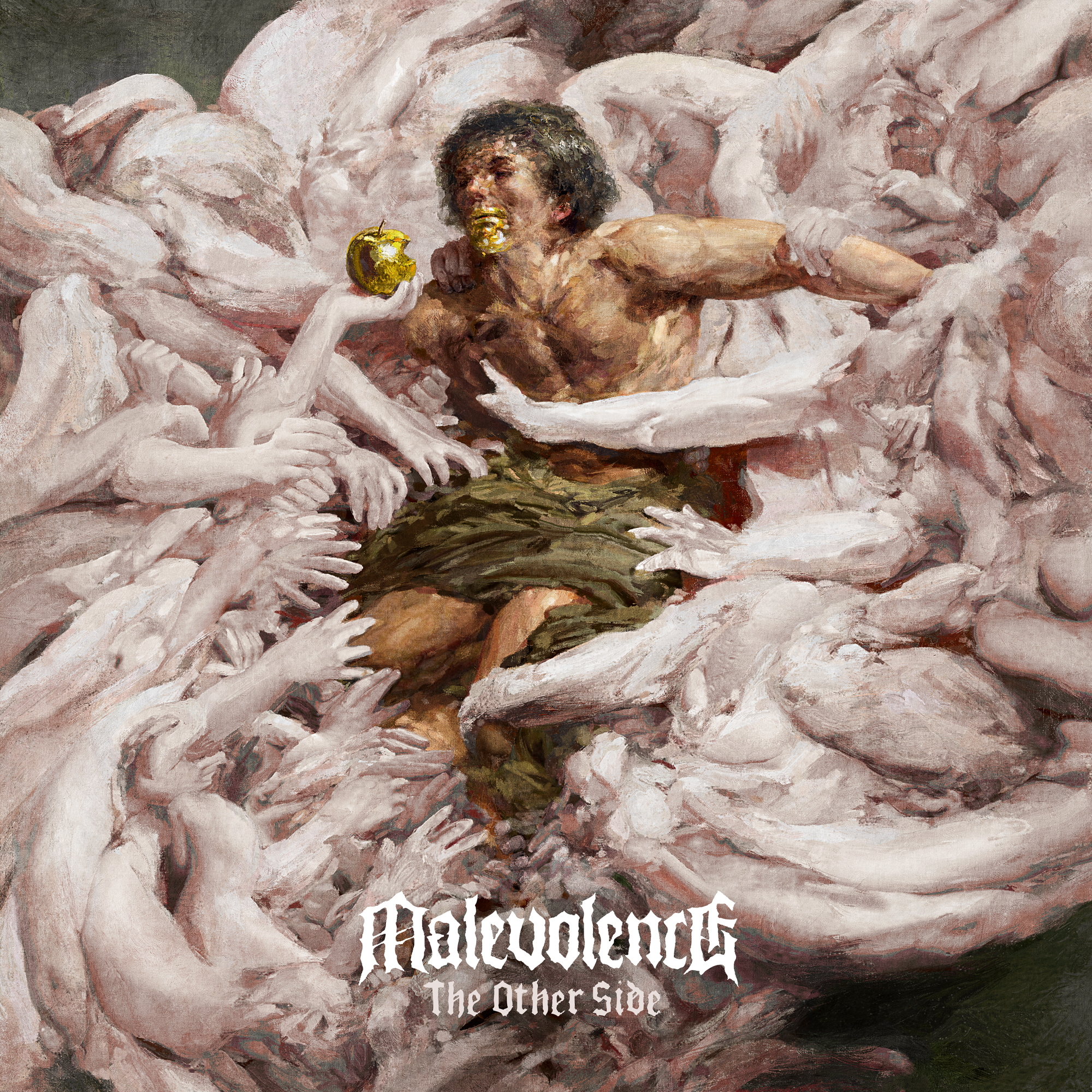 The Other Side Track Listing:
1. Remain Unbeaten
2. Keep Your Distance (ft. Bryan, Knocked Loose)
3. The Other Side
Malevolence fans will know that the band's records come few and far between, however the band have been by no means quiet on the live front over the past three years, decimating venues and summoning circle pits worldwide on tours with Knocked Loose, Comeback Kid, Unearth, Darkest Hour and Terror, the latter of which saw the band tour Australia for the first time in January.
Malevolence Live Dates 2020:
04.04.2020 (FRA) Angouleme, Day Of Hardcore Fest
18.04.2020 (GBR) Manchester, Academy 2 FuryFest (Headlining)
19.04.2020 (GBR) London, The Dome FuryFest (Headlining)
26.06.2020 (NED) Ysselsteyn, Jera On Air
27.-31.07.2020 (SLO) Tolmin, Metaldays
30.07.-01.08.2020 (CHE) Gränichen, Open Air Gränichen
15.08.2020 (DEU) Trier, Summer Blast Open Air
16.08.2020 (GBR) Winchester, Boomtown Festival
27.09.2020 (GBR) Brighton, The Chalk Bash At The Beach
For more information  on MALEVOLENCE, please visit:
https://www.facebook.com/MalevolenceRiff
www.twitter.com/MalevolenceRiff
https://www.instagram.com/malevolenceriff
MLVLTD:
 
Facebook
Twitter
Instagram