Charleston, WV metalcore band Left Behind is thrilled to be releasing their highly anticipated third full-length album, No One Goes To Heaven, today, via Pure Noise Records.
The record is available to listen to now across streaming services, and physical copies are available for purchase HERE.
For a taste of whats on No One Goes To Heaven, check out the music video for "Eternity Of Empty" below:
On the album, vocalist Zach Hatfield shares:
"All the songs have different meanings, some were inspired by how I'm still recovering from things that happened a couple years ago with some of the stuff I wrote about on the last album."
Tapping into the darker side of the hardcore/metalcore stratum, Left Behind deliver a sludgy mix of breakdowns and staccato guitar riffage that invokes names likes Harms Way, Crowbar, and Black Breath. The band debuted in 2013 with the EP Death, Take Me, followed by the release of the full-length Seeing Hell in 2016, and Blessed by the Burn in 2017. Just last year, the band signed to Pure Noise Records, and has been on the rise ever since.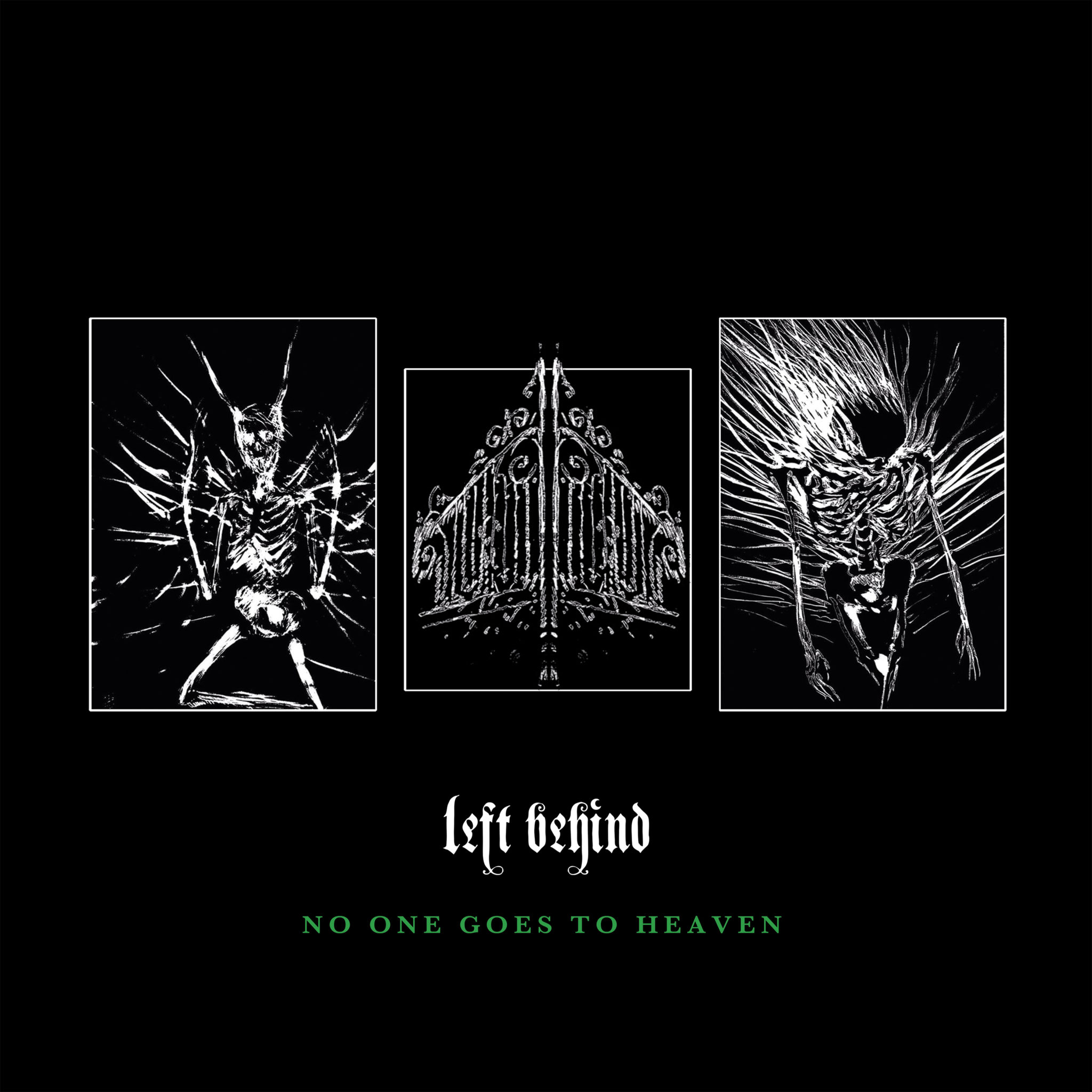 No One Goes To Heaven

Tracklisting:
Hell Rains From Above
Eternity of Empty
Throwing Stones
Peeling Wax
Shadow of Fear
Staring At The Sun
God Calls Out
Smoke and Pain
Outside The Body
The Mirror
Prisoner of Mind
What Makes You Hurt
No One Goes To Heaven is out via Pure Noise Records and is now available for purchase and streaming at https://smarturl.it/LeftBehind304.
"Peeling Wax" single from No One Goes To Heaven
Upcoming Tour Dates Supporting The Acacia Strain and Chelsea Grin:
11/15 – Hartford, CT @ Webster
11/17 – Toronto, ON @ Opera House
11/19 – Montreal, QC @ Fairmount Theater
11/20 – Worcester, MA @ The Palladium
11/21 – Easton, PA @ One Centre Square
11/22 – Greensboro, NC @ The Blind Tiger
11/23 – Atlanta, GA @ The Masquerade
11/24 – Tampa, FL @ The Orpheum
11/26 – Houston, TX @ Warehouse Life
11/27 – Dallas, TX @ Gas Monkey Bar & Grill
For more on LEFT BEHIND, please visit:
https://www.facebook.com/leftbehind304